Japan has started a nationwide full-scale military drill on Wednesday for the first time in nearly 30 years as it aims to enforce its capabilities to defend remote islands amid China's assertive actions in the Indo-Pacific.
"In order to respond effectively to various situations, including attacks on the islands, it is essential that the necessary forces are deployed quickly and extensively, depending on the situation," said Nobuo Kishi, the country's minister of defense, Tokyo-based news agency Kyodo News reported.
"In an increasingly uncertain security environment, the focus of our work will be on operational readiness," the official added.
The Japan Ground Self-Defense Force (GSDF) announced that the military exercise will involve all units and will be carried out until mid-to-late November. The drills will include around 100,000 personnel, 20,000 vehicles, and 120 aircraft, the network reported.
A total of 12,000 military members and nearly 4,000 vehicles from two GSDF divisions based on Hokkaido, a Japanese prefecture, and the Tohoku region, as well as a brigade in the Shikoku region, will start an expeditionary mission in southwestern Japan next week.
JGSDF's latest drill is the first large-scale military exercise since 1993—when all units of the JGSDF, the largest of the three warfare branches in Japan, participated in a military exercise about two years after the Cold War ended.
In May, dozens of Japanese, American, and French troops held the first-ever joint drills by the three allies on Japanese soil as they sought to step up military ties amid China's growing assertiveness.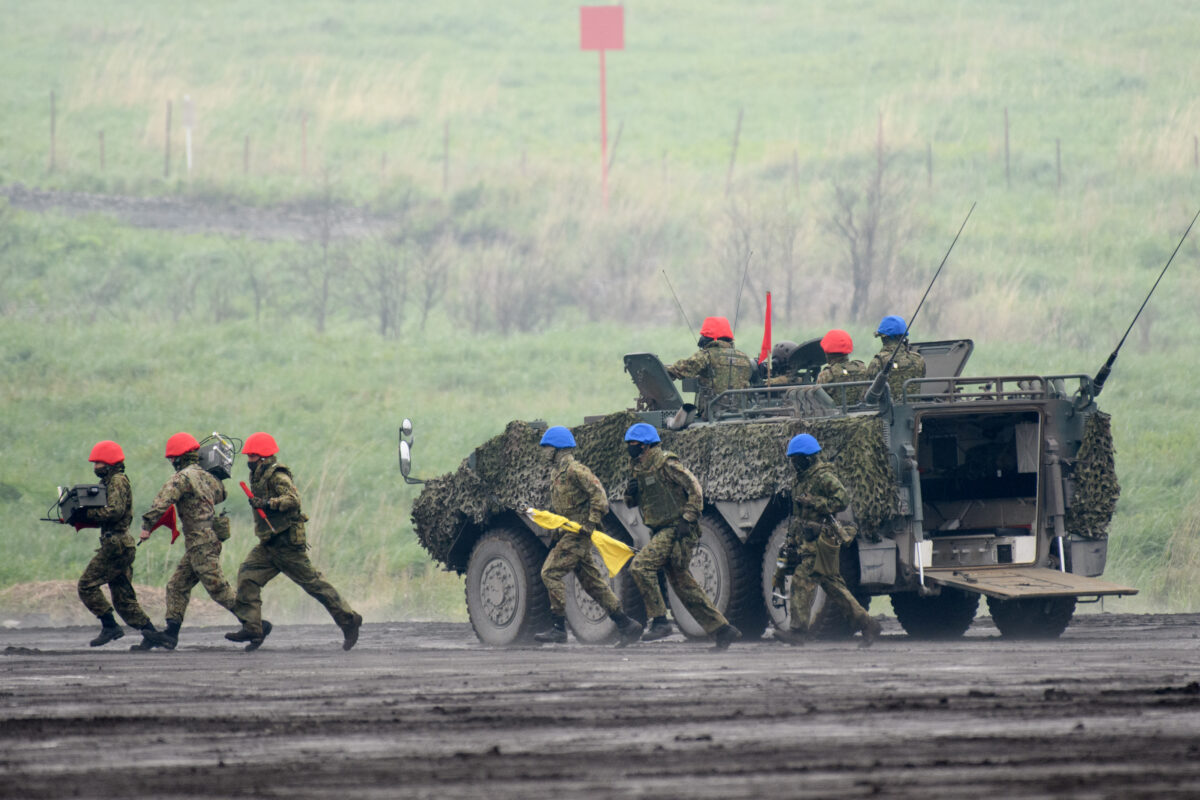 Taiwan Annual Drills Reach Peak
Also on Sept. 15, Taiwanese fighter jets landed on a makeshift runway on a highway strip overseen by President Tsai Ing-wen as annual drills reached their peak, skills that would be needed in the event China attacks and targets Taiwan's vulnerable air bases.
Tsai, re-elected by a landslide last year on a pledge to stand up to China, has made modernizing Taiwan's mainly U.S.-equipped military a priority, turning it into a "porcupine," both highly mobile and hard to attack.
Three fighters—an F-16, French-made Mirage, and a Ching-kuo Indigenous Defence Fighter—plus an E-2 Hawkeye early-warning aircraft landed in rural southern Pingtung county on a highway strip specially designed to be straight and flat for rapid conversion from a road into a runway.
"Such splendid combat skills and rapid and real actions come from solid everyday training and also demonstrate the confidence of the Republic of China Air Force in defending its airspace," Tsai wrote on Facebook, referencing Taiwan's formal name.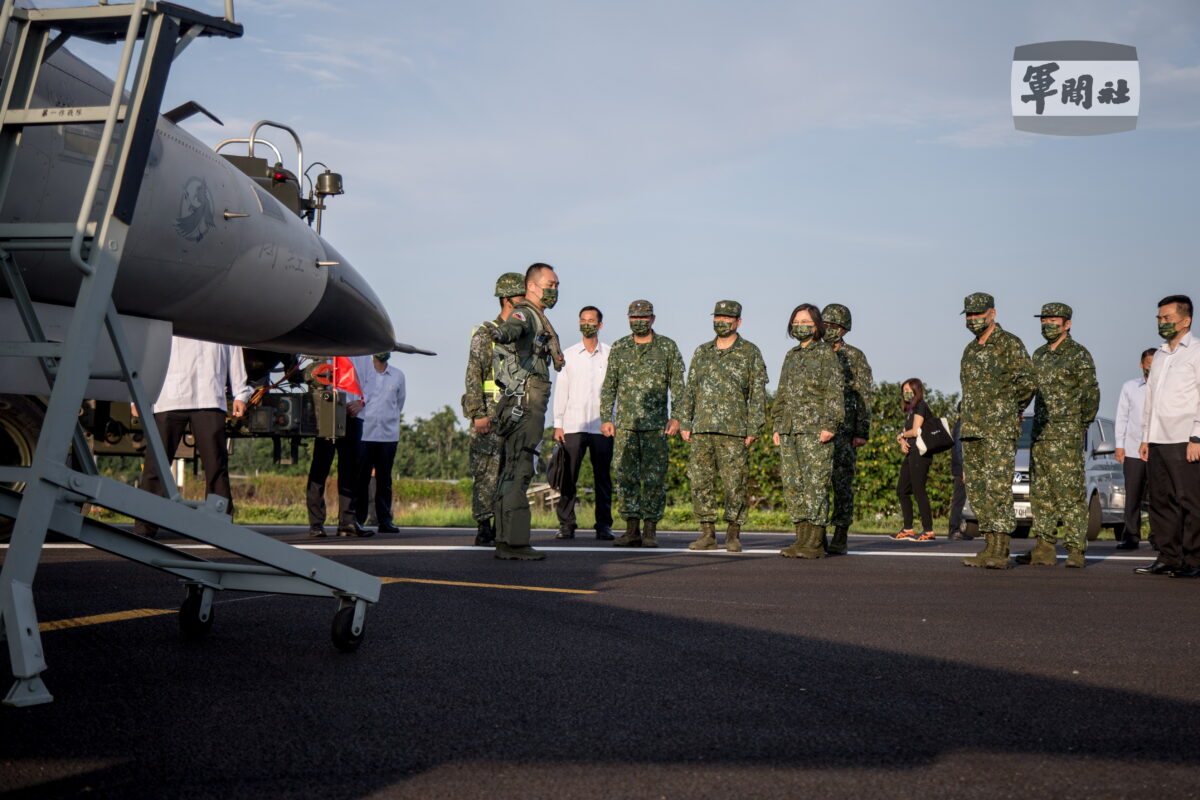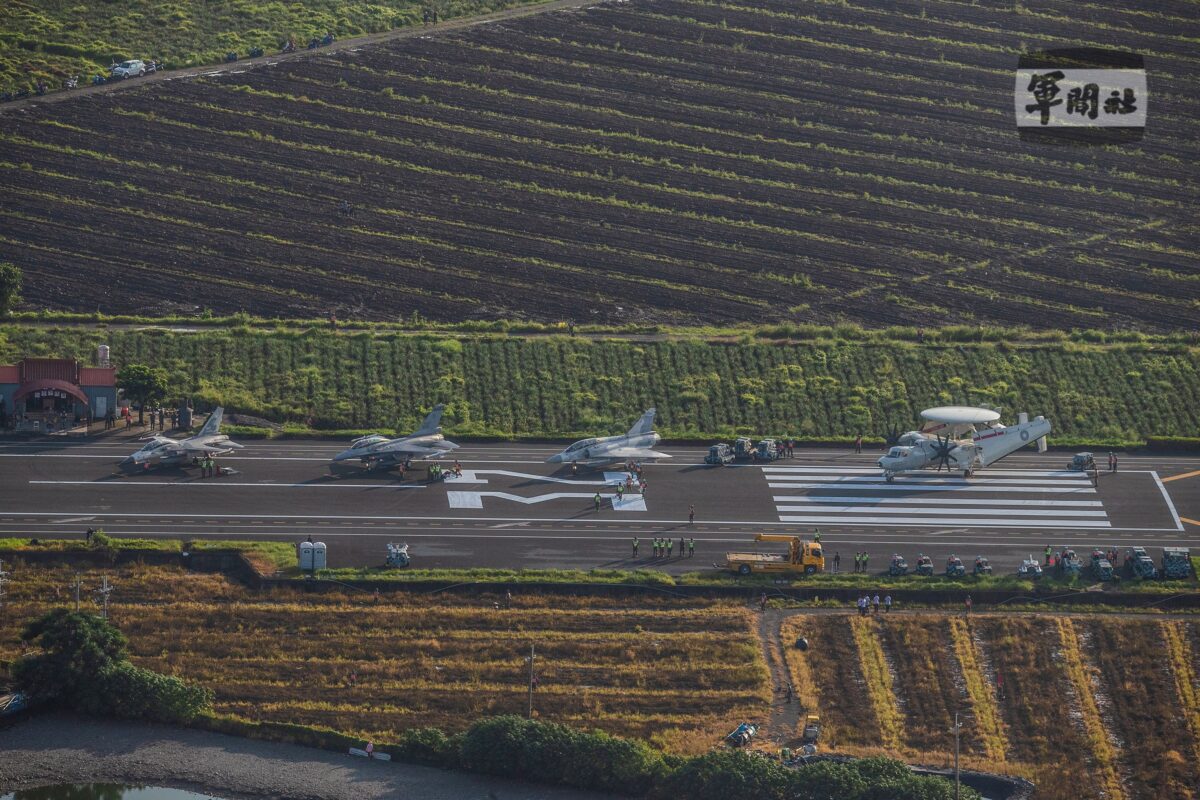 Taiwan has five emergency highway runways across the island which can be pressed into service in the event a Chinese attack takes out air force bases, meaning the air force will still be able to operate.
The military exercises in Japan and Taiwan come as senior envoys from Japan, the United States, and South Korea met in Tokyo on Tuesday to discuss North Korea's missile and nuclear development a day after Pyongyang tested a new long-range cruise missile.
The communist country over the weekend successfully test-fired a new missile capable of hitting targets 930 miles away. Analysts said the missile could be North Korea's first such weapon with nuclear capabilities.
Richard Fisher, a senior fellow at the International Assessment and Strategy Center (IASC), told The Epoch Times in an email on Sept. 13 that it is "very likely" China and Iran supported the development and manufacturing of the missile.
Anders Corr and Reuters contributed to this report.
From NTD News