On New Year's Day in the locked-down Chinese city of Xi'an, a woman who was eight months pregnant miscarried while waiting in the freezing cold outside a hospital. She had been denied entry because her negative COVID-19 test result was invalid by a few hours.
One hand supported her belly as she leaned on the edge of a tiny pink stool outside the Xi'an Gaoxin hospital. Blood trickled down, forming a small red pool at her feet.
"Wait"—was the one-word reply from hospital officials when asked by a staff member about the woman, according to Chinese media reports.
The woman was kept waiting for two hours, and when the hospital eventually relented and admitted her to emergency care, it was too late. The woman had lost her baby.
Her ordeal, footage of which was posted on China's Twitter-like Weibo, ignited an outpouring of anger and anguish from Xi'an, the city that has confined all of its residents to their homes since Dec. 23 as it grapples with rising COVID-19 cases.
Over the past two weeks, exasperated residents have flooded Chinese social media feeds with pleas for food and basic supplies, triggering public outrage and broadening doubts about the sustainability of the Chinese regime's two-year-long playbook of tolerating no virus cases no matter the cost, known as "zero-COVID."
"In today's Xi'an, you can starve to death or get sick and die, but you can't die of COVID-19," an online commentator wrote.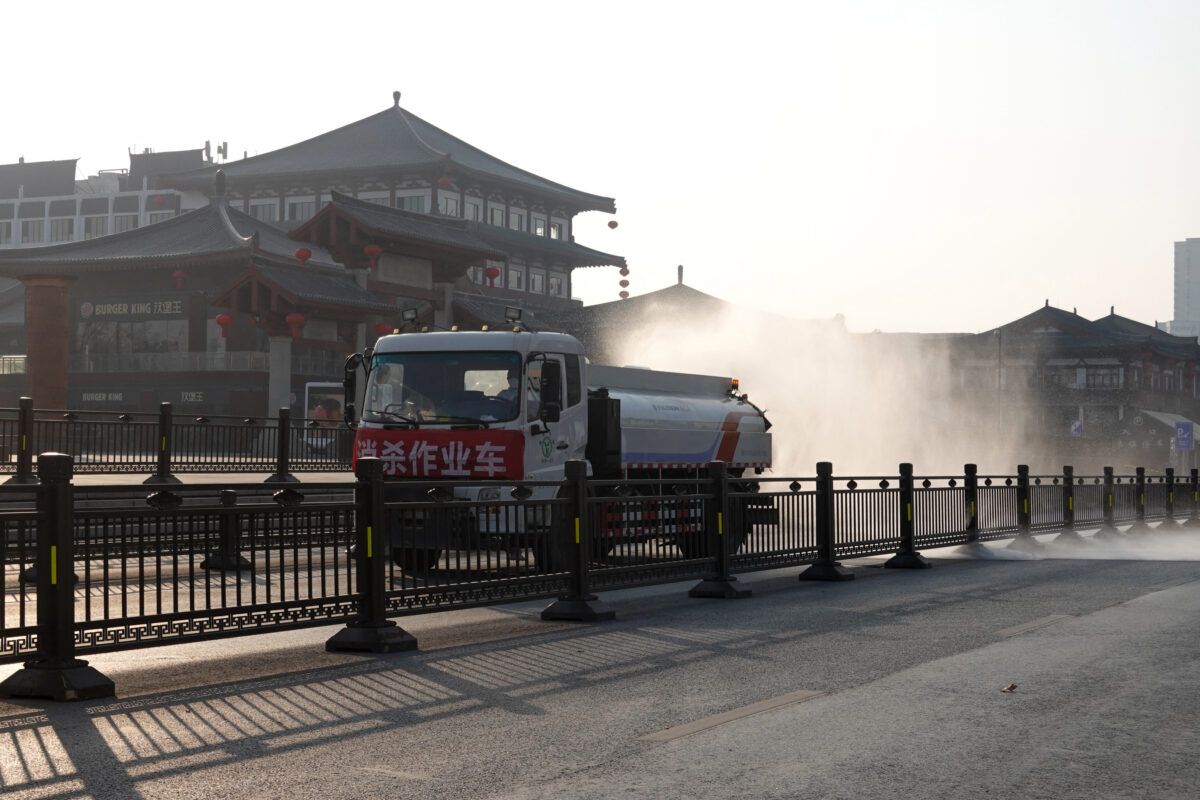 Dozens of stories similar to the pregnant woman's have also been shared on social media. One of them was a woman whose father experienced acute chest pains on Jan. 2. She called the emergency hotline but was told they weren't sure when they could arrange for an ambulance. When her 61-year-old father was allowed into the hospital eight hours later, his condition had significantly worsened. He had a tear in his aorta, a life-threatening condition; he died shortly after.
"I can't imagine the desperation and agony my dad went through during those last few hours of his life," she wrote.
A similar death occurred when a 39-year-old man suffering a heart attack was turned away by three hospitals because he couldn't produce a negative virus testing record. At one point, he was in so much pain that he banged his head against a wall. A fourth hospital admitted him after his test results came out. By the time he was placed in a hospital bed, he was no longer breathing and had no heartbeat, a doctor told the man's friend, who recorded the conversation in a video.
Meanwhile, a man with high blood pressure who gave his last name as Lin told Epoch Times' sister media outlet NTD that he was blocked at the checkpoint in his neighborhood compound when he tried to get to the hospital for medication.
"They reluctantly let me out after I argued with them for 40 minutes," he said on Jan. 6. Vehicles had been banned, so the near-80-year-old battled dizziness to walk for 40 minutes. He arrived at the hospital with a blood pressure reading that put him at high risk for stroke.
"It was such torment," he said.
The public pressure has forced officials to soften some of their policies. Parents of a 7-year-old with leukemia, whose stage 3 chemotherapy was delayed for a week, managed to book a hospital appointment for him after their public appeal generated wide attention.
"What is more horrible than death is to be in front of the hospital and waiting for death," said one Weibo user.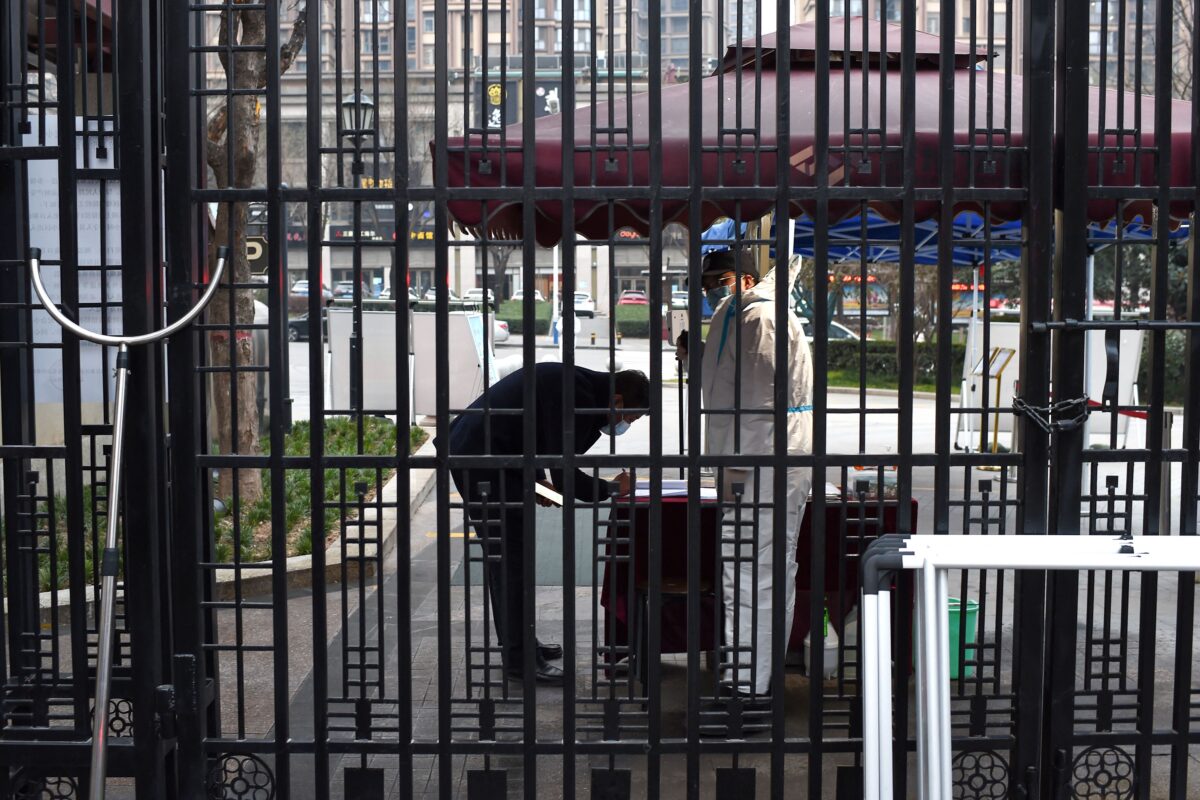 Chinese authorities' response has appeared to many as little more than window dressing.
In the case of the pregnant woman, authorities in Xi'an took swift action after a video of her gathered tens of millions of views on the Chinese microblog Weibo. Two hospital department heads were fired, and a general manager was suspended from his post.
City officials, after concluding an investigation, told a press conference that the incident was "an accident by negligence."
But the ensuing moves of Chinese censors have led some to observe that the regime seems more concerned with maintaining its image than helping anyone.
The Weibo account of the woman's niece, who posted the video, vanished within a day.
"Remarkable," wrote one Weibo user, after noticing the deletion. "They can solve everything by covering people's mouths."
The daughter of the heart patient who died on Jan. 2 told NTD that Xi'an International Medical Center Hospital, which treated her father, had contacted her and told her "not to post things at will online." The hospital didn't respond to The Epoch Times' inquiry as of press time.
Early on Jan. 5, some locals received an "important announcement" on WeChat, another popular Chinese messaging platform, warning them that their chat groups were being actively monitored, according to screenshots shared with Radio Free Asia. "Rumors" and outbreak-related videos were strictly banned from the chats, the announcement stated, adding that any spread of "negative news" would trigger an account suspension.