British officials on Feb. 4 revoked the license of Chinese television outlet CGTN to broadcast in the UK.
CGTN, or China Global Television Network, is an international English-language satellite news channel owned by the Chinese regime and directly controlled by the Chinese Communist Party (CCP).
UK broadcasting regulator Ofcom made the decision (pdf) after it concluded that the license was unlawful, because CGTN's license-holder in the UK, Star China Media Limited (SCML), was the distributor of the CGTN service in the UK, rather than "the provider" of the service.
"Our investigation showed that the license for China Global Television Network is held by an entity which has no editorial control over its programs," a spokesperson for Ofcom said in a statement.
This is a violation of UK broadcasting laws, which stipulate that broadcast licensees must have control over the licensed service, including editorial oversight over the programs they show.
After Ofcom began investigating in February 2020, China Global Television Network Corp. (CGTNC), a Chinese state-owned organization that exercises general control over the CGTN service, applied to transfer the license from SCML to itself.
But Ofcom rejected the application as it considers that CGTNC is "controlled by a body which is ultimately controlled by the Chinese Communist Party" and UK broadcasting laws state that licence holders cannot be controlled by political bodies.
"Correspondence from CGTN submitted during the course of our investigation makes clear that CGTNC is controlled by CCTV [China Central Television], which is also the sole shareholder of CGTNC," Ofcom stated.
"Given CGTNC is controlled by CCTV—which, as part of the China Media Group, is controlled by the Chinese Communist Party and therefore disqualified from holding a broadcast license under UK broadcasting laws—we consider that CGTNC would be disqualified from holding a license."
The regulator said it had given CGTN "significant time to come into compliance with the statutory rules," but "those efforts have now been exhausted."
"Following careful consideration, taking account of all the facts and the broadcaster's and audience's rights to freedom of expression, we have decided it is appropriate to revoke the license for CGTN to broadcast in the UK," it stated.
CGTN has been the subject of a series of Ofcom investigations and is facing further sanctions for violations of broadcasting rules.
In May 2020, the regulator found the network in "serious failure of compliance" with UK impartiality laws during its coverage of pro-democracy protests in Hong Kong.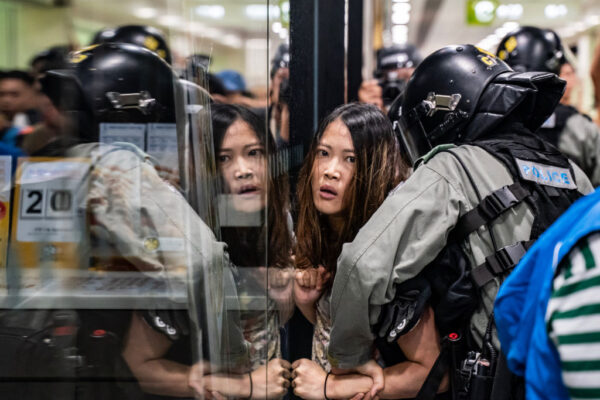 In July 2020, Ofcom found CGTN guilty of "serious" violations of British broadcasting regulations for airing a forced confession extracted from British citizen Peter Humphrey in 2013.
"Due to the seriousness of these breaches, we told CGTN that we would consider imposing sanctions," the regulator stated. "Today's decision does not affect these sanctions proceedings against CGTN, and we expect to reach our decisions shortly."
According to human rights NGO Safeguard Defenders, CGTN and its Chinese-language counterpart CCTV have aired numerous "forced confessions," which amount to "known and intentional distortion of facts and clear lies," and violate Ofcom's rules on impartiality and accuracy.
Ofcom stated it has three other ongoing fairness and privacy investigations into CGTN broadcasts.
One of the probes is related to its broadcast of an alleged forced confession from Simon Cheng, a former British Consulate employee in Hong Kong, who was detained for 15 days in August 2019 by mainland Chinese police.