A midsize Chinese property developer's failure to make over $300 million in payments to lenders is deepening fears of turmoil in the real estate sector in the world's second-largest economy, where the country's top-selling developer is teetering the edge of collapse.
Fantasia Holdings Group, a Shenzhen-based developer, missed paying $206 million worth of bonds that matured on Monday, its filing with the Hong Kong Stock Exchange shows. It gave no further explanation but said it had requested a halt on the trading of its shares beginning on Sept. 29.
Fantasia also failed to repay a company loan due the same day worth 700 million Hong Kong dollars (roughly $108 million), according to a separate stock exchange filing by the Country Garden Services Holdings, the property management unit for China's second-largest developer by sales after Evergrande.
A subsidiary of Fantasia told Country Garden after trading hours that it's "probable" that Fantasia "will default on external debts," the filing said.
The company's failed payments triggered downgrading from international credit rating agencies.
Fitch slashed the Chinese homebuilder's ratings by four notches to RD, a level signifying default.
"Fantasia's missed payment highlights its strained liquidity, despite its reported sufficient cash on hand," S&P Global Ratings, which gave the firm the same rating, said in a statement.
With a stock market value of $416 million, Fantasia is a minor rival for Evergrande, the Chinese real estate behemoth that is now more than $300 billion in debt. But the cash strains facing Fantasia and other Chinese developers are renewing investors' anxiety about the outlook of China's property sector, which makes up roughly a quarter of China's gross domestic product.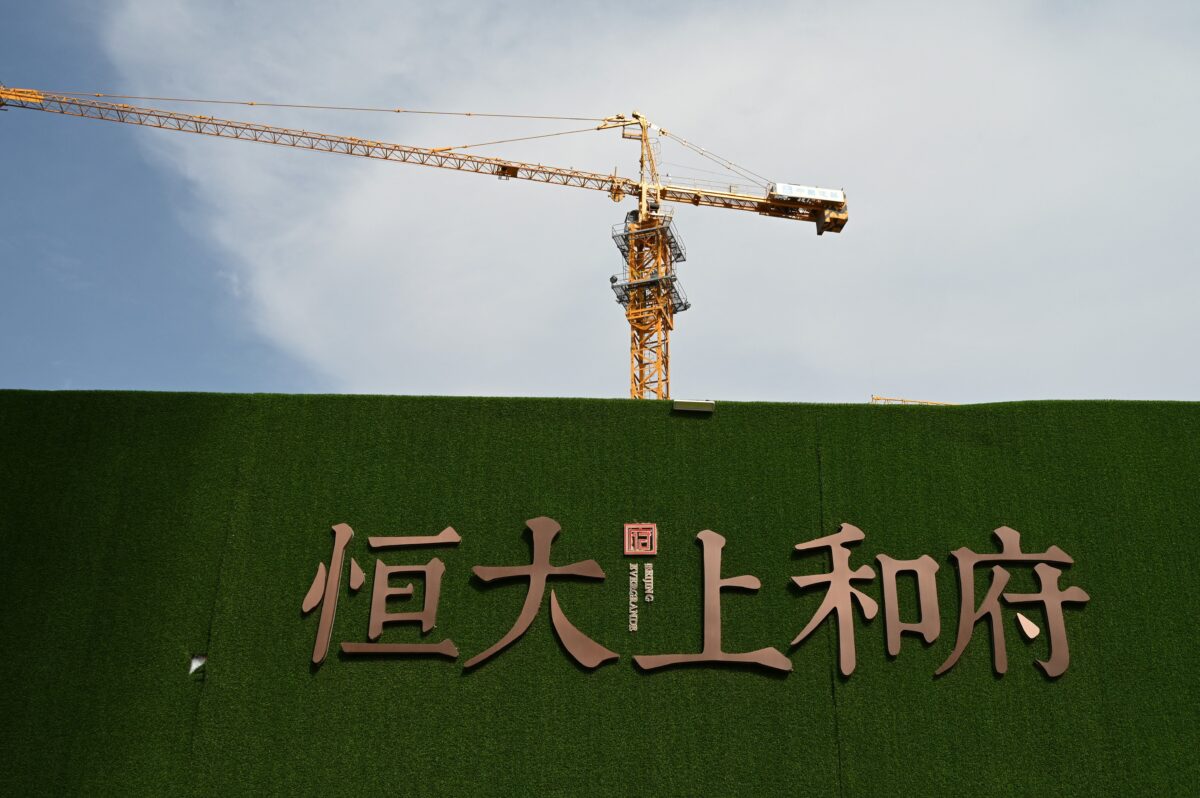 Shanghai-based developer Sinic Holdings similarly suffered a ratings downgrade on Tuesday after its subsidiaries missed interest payments on two onshore financing arrangements. The failure has caused one creditor to take enforcement action. S&P said Sinic has run into a "severe liquidity problem and its debt-servicing ability has almost been depleted," adding that the firm would likely default on a $246 million bond payment due Oct. 18.
At least 12 Chinese real estate developers failed to meet their debt obligations this year, Chinese media reported. In August alone, at least seven developers missed interest payments, according to Beike Research Institute, which is a part of Ke Holdings Inc., an online brokerage platform for Chinese renters and home buyers.
The string of failed payments should sound a warning bell to foreign investors to exercise caution before putting their money in the Chinese market, said Annie Wang, a mid-level manager at a major Chinese property development firm, who asked to be identified with an English first name for the interview.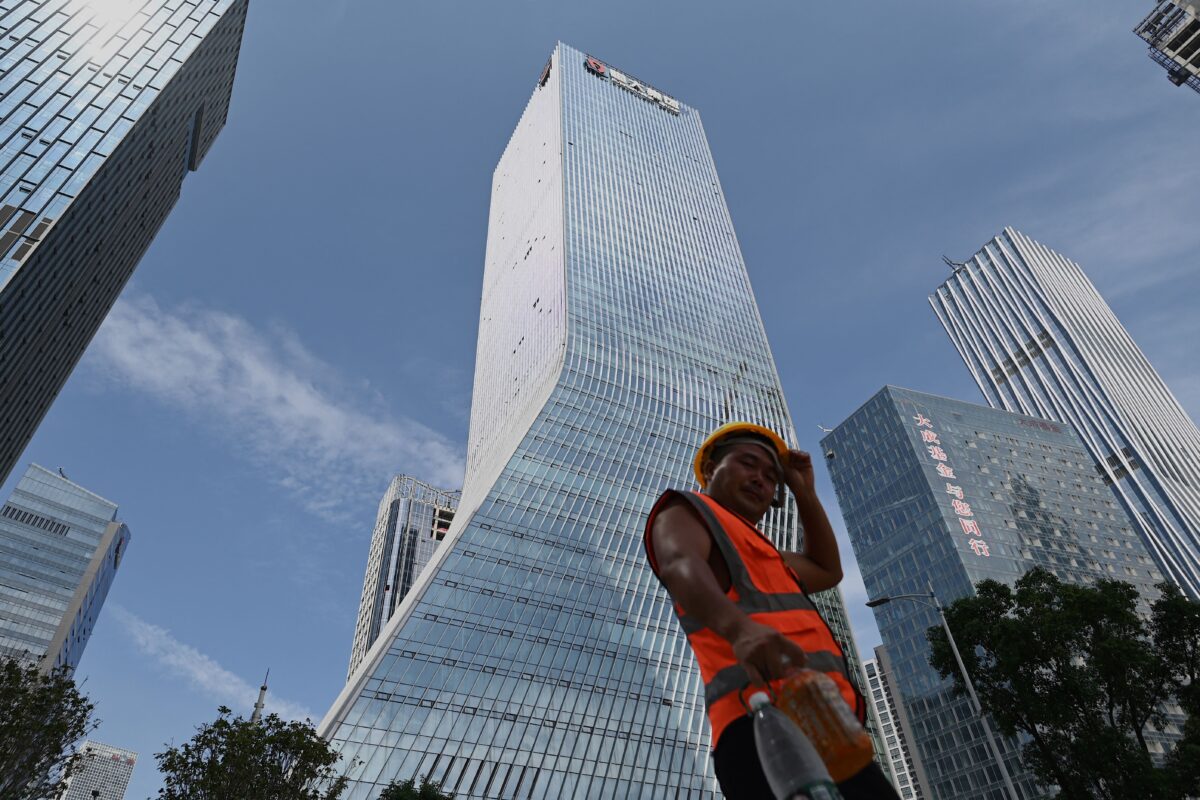 Evergrande Woes
Evergrande on Monday requested to suspend trading of its shares in Hong Kong pending an announcement about a "major transaction."
Chinese media reported that the firm is set to sell a large stake in one of its businesses.
The prospective buyer is Hopson Development Holdings from China's southern city of Guangzhou, according to Cailian Press, a finance-focused, state-affiliated media.
The report, citing unnamed sources, said Hopson is looking to buy 51 percent of Evergrande's property management unit for more than 40 billion Hong Kong dollars (about $5.1 billion), which would provide the ailing firm with much-needed cash.
The two likely would have engaged in talks for months, according to Wang.
Due to the cash flow crunch, Evergrande had been negotiating asset sales with various housing developers—including the firm where Wang works—since last year, she said.
"Evergrande will fall, but it has some good assets," Wang told The Epoch Times, pointing to its developments Hainan Island and the Guangdong–Hong Kong–Macau Greater Bay Area in China's south.
Hopson is not trying to save Evergrande, but rather to cash in on the fallout, she said.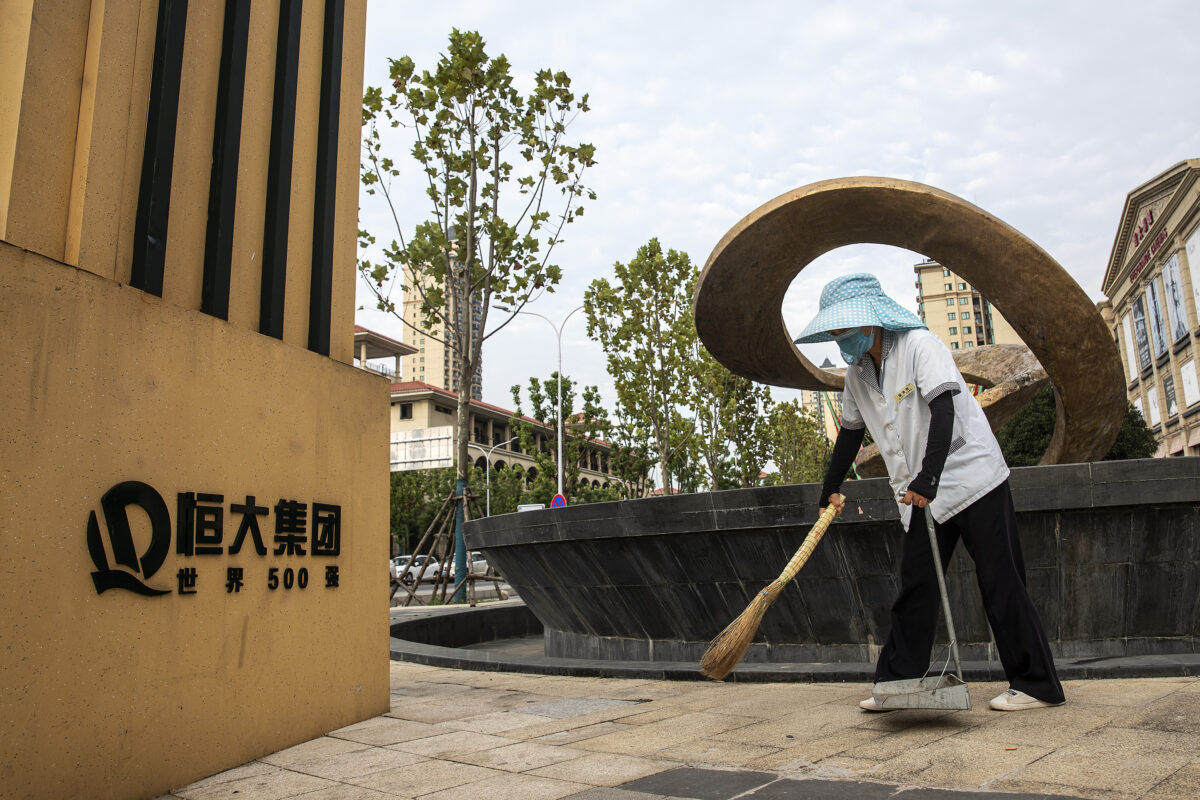 China is on a seven-day holiday from Oct. 1, and regulators have not made public comments on Evergrande's predicament. But the state-owned Shenyang Shengjing Finance Investment Group in Shenyang, capital of northeast Liaoning Province, is buying a 20 percent stake in an Evergrande-linked regional bank, Evergrande announced in an exchange filing late last month.
Last week, the People's Bank of China, the country's central bank, and the China Banking and Insurance Regulatory Commission told officials their goal is to "stabilize land prices, housing prices, and outlook." They instructed financial institutions to "cooperate with relevant departments and local government to maintain the stable and healthy development of the real estate market," according to state media People's Daily.
Developers in China have been scrambling to find liquidity since regulators in recent years tightened control over how the industry obtains financing.
In a bid to curb debt in the sector, authorities introduced stricter borrowing limits last August called the "Three Red Lines" policy, capping Chinese firms' ability to raise debt based on three key metrics.
Because of these regulatory caps, Wang's firm has not begun any projects in the past two months, she said.
Luo Ya contributed to this report.