Presumptive presidential challenger Joe Biden left his house again in a rare departure to visit multiple protests in Delaware sparked by the death of George Floyd.
Biden, 77, has largely remained at home since the COVID-19 pandemic accelerated in March.
Following a Memorial Day appearance, Biden on May 31 went to protests in Wilmington and along with Rep. Lisa Blunt Rochester (D-Del.) visited small businesses damaged by rioters, who have created mayhem across the nation by destroying buildings, torching property, and lashing out with violence against police officers, reporters, and innocent bystanders.
Riots and protests have taken place in many areas alongside each other in fluid situations that have seen protesters stop rabble-rousers from fomenting violence. In other cases, large groups barged into stores and looted everything in sight.
One of Biden's official social media accounts shared a photograph of him on one knee, wearing a blue suit and a light blue mask.
"We are a nation in pain, but we must not allow this pain to destroy us. We are a nation enraged, but we cannot allow our rage to consume us. We are a nation exhausted, but we will not allow our exhaustion to defeat us," a statement attributed to Biden said.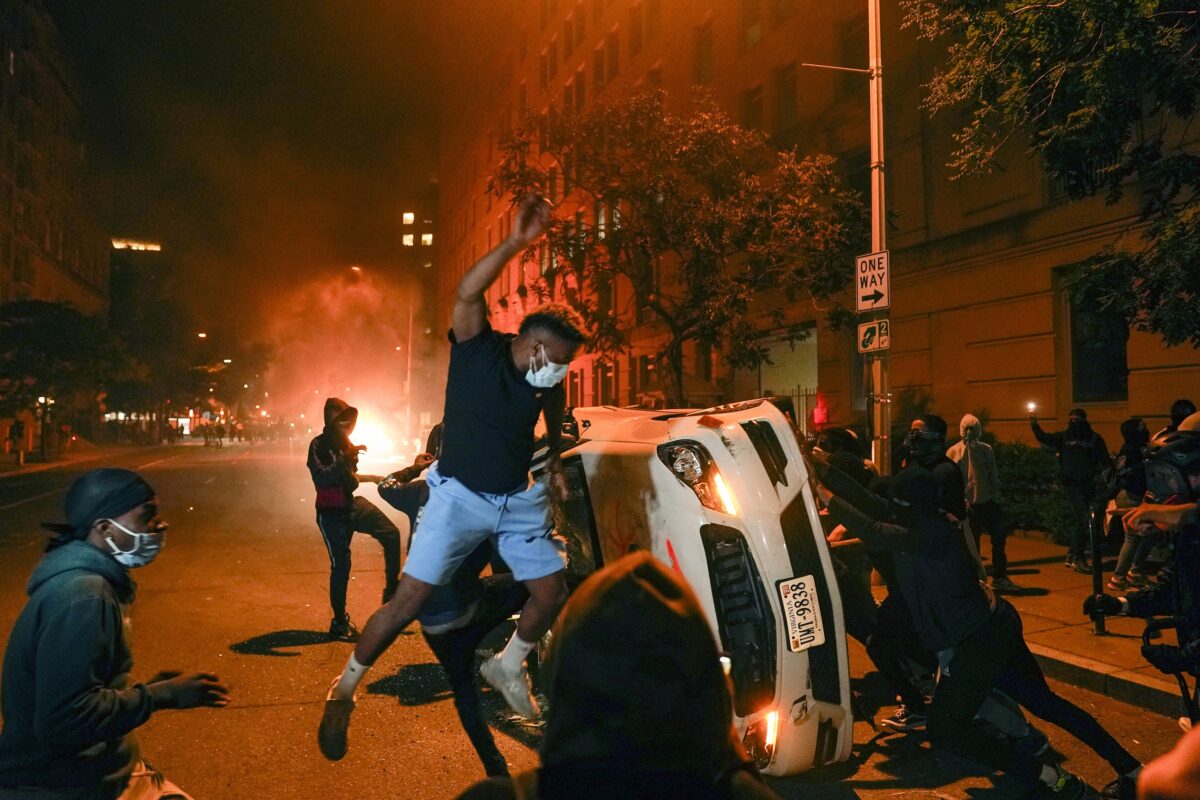 "The only way to bear this pain is to turn all that anguish to purpose. And as President, I will help lead this conversation—and more importantly, I will listen, just as I did today visiting the site of last night's protests in Wilmington."
In a video posted on the account, the former vice president walked with three youth, one of whom said he wanted Biden to "save us" by beating President Donald Trump.
Protests began across the United States in recent days, sparked by video footage showing Floyd, an unarmed black man, held on the ground by police officers in Minneapolis while being arrested on suspicion of forgery. An officer who knelt on Floyd's neck during the arrest, Derek Chauvin, was himself arrested on charges of third-degree murder and manslaughter last week after Floyd's death.
While a preliminary autopsy found no evidence of traumatic asphyxiation or strangulation, a family-commissioned independent autopsy determined that "asphyxiation from sustained pressure was the cause" of Floyd's death. Dr. Michael Baden and Dr. Allecia Wilson, who performed the autopsy, said there was "neck and back compression that led to a lack of blood flow to the brain," Floyd family attorney Benjamin Crump said on June 1.
Biden also released a blog post calling protesting against police brutality "an utterly American response" while condemning the burning down of communities, "needless destruction," and "violence that endangers lives … violence that guts and shutters businesses that serve the community."
The presumptive Democratic presidential candidate—who is currently vetting candidates for vice president—said, if elected, he will help lead a conversation about injustice.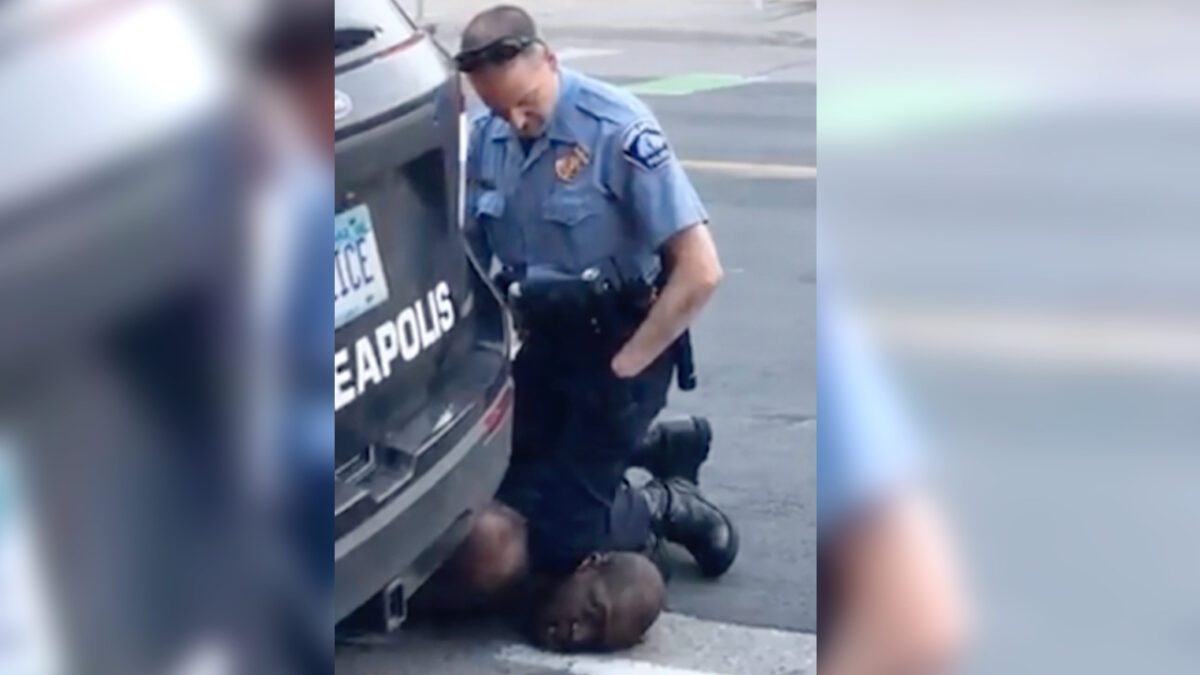 "I will keep the commitment I made to George's brother, Philonise, that George will not just be a hashtag. We must and will get to a place where everyone, regardless of race, believes that 'to protect and serve' means to protect and serve them," he said.
Trump has also condemned the violence that has erupted in many cities amid protests, accusing rioters of "dishonoring the memory" of Floyd.
The president repeatedly criticized governors and mayors overseeing cities and states where the most intense violence has occurred, calling on them to activate the National Guard and respond with force.
The abandonment of a police station in Minneapolis, Trump told reporters May 30, while in Florida for the SpaceX launch, was the most "horrible and stupid" thing he's witnessed in his life.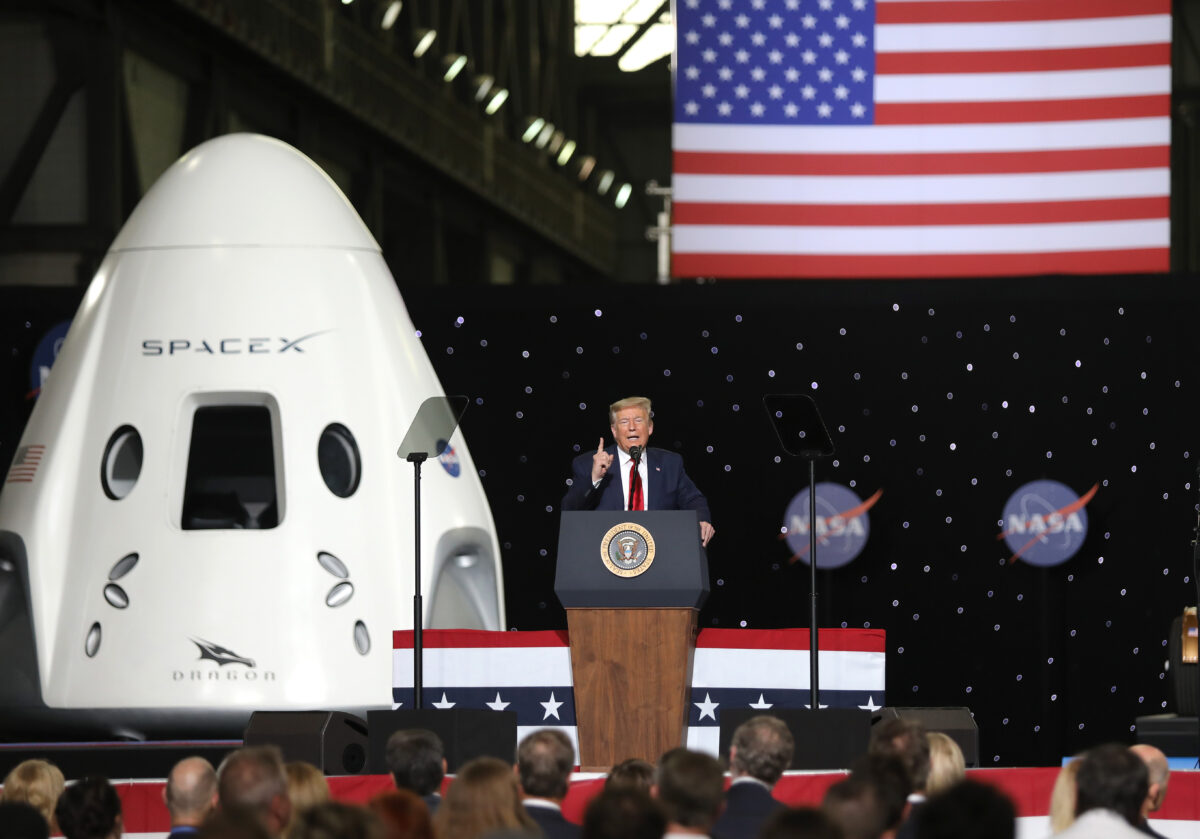 "I've never seen anything so bad. And then I see them trying to justify it," he said. "Look, they've got to be tough, they've got to be smart. We have our military ready, willing, and able if they ever want to call our military.
"But we can have troops to the ground very quickly if they ever want our military," he added, though the administration has so far held off on deploying troops.
Trump also promised to designate Antifa, a far-left group with communist origins that openly espouses violence, as a terrorist organization.
Trump on June 1 accused Biden of having radical staffers, pointing to the campaign of his presumed opponent joining in calls to bail people arrested for violence and disorder out of jail.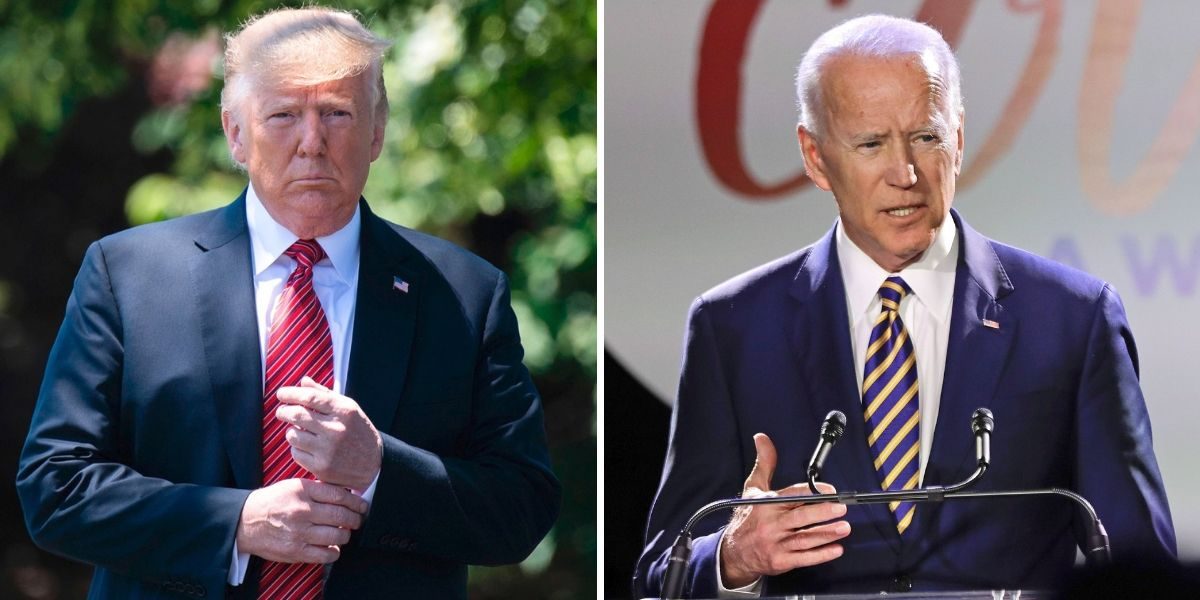 "Joe doesn't know anything about it, he is clueless, but they will be the real power, not Joe. They will be calling the shots! Big tax increases for all, Plus!" he wrote on Twitter.
Biden on June 1 went to a church in Wilmington, meeting with community leaders. He also planned to hold a virtual meeting with mayors from four cities, including St. Paul, Minnesota, which neighbors Minneapolis.