Presumptive Democratic presidential nominee Joe Biden said black people who support Republican President Donald Trump aren't black during an interview on Friday.
The former Vice President was challenged on his voting record on racial issues and whether he was considering a black running mate.
"I'm not acknowledging anybody who is being considered, but I guarantee you, there are multiple black women being considered. Multiple," Biden responded.
After an aide tried to cut off the interview, host Charlamagne tha God responded: "You can't do that to black media!"
Biden said he needed to go because his wife had a media appearance. The host then asked Biden to return to the program later this year to answer more questions.
"You've got more questions?" Biden replied. "Well I tell you, if you have a problem figuring out whether you're for me or Trump, then you ain't black."
"It don't have nothing to do with Trump, it has to do with the fact I want something for my community," the host responded.
Biden's remark drew condemnation from Trump's campaign.
"White liberal elitists have continuously dictated which Black Americans are allowed to come to the table and have a voice. It is clear now more than ever, following these racist and dehumanizing remarks, that Joe Biden believes Black men and women are incapable of being independent or free thinking," Katrina Pierson, a senior advisor to the campaign, said in a statement.
"He truly believes that he, a 77-year-old white man, should dictate how Black people should behave. Biden has a history of racial condescension and today he once again proved what a growing number of Black Americans and I have always known: Joe Biden does not deserve our votes."
The Biden campaign didn't immediately return a request for comment.
Symone Sanders, a Biden adviser, said in a social media statement that his comments "were in jest."
"But let's be clear about what the VP was saying: he was making the distinction that he would put his record with the African American community up against Trump's any day. Period," he added.
Sen. Tim Scott (R-S.C.) said Friday that 1.3 million black Americans voted for Trump in 2016.
"This morning, Joe Biden told every single one of us we 'ain't black.' I'd say I'm surprised, but it's sadly par for the course for Democrats to take the black community for granted and brow beat those that don't agree," the black senator wrote in a statement.
Charlamagne said after the interview that "We have been loyal to Democrats for a long time, black people have invested a lot into that party and the return on investment has not been great."
"As Biden said in our brief interview when I asked him if Dems owe the black community ABSOLUTELY was his answer. So let's see what you got!!! Votes are Quid Pro Quo. You can't possibly want me to Fear Trump MORE than I want something for my people," he told Mediaite.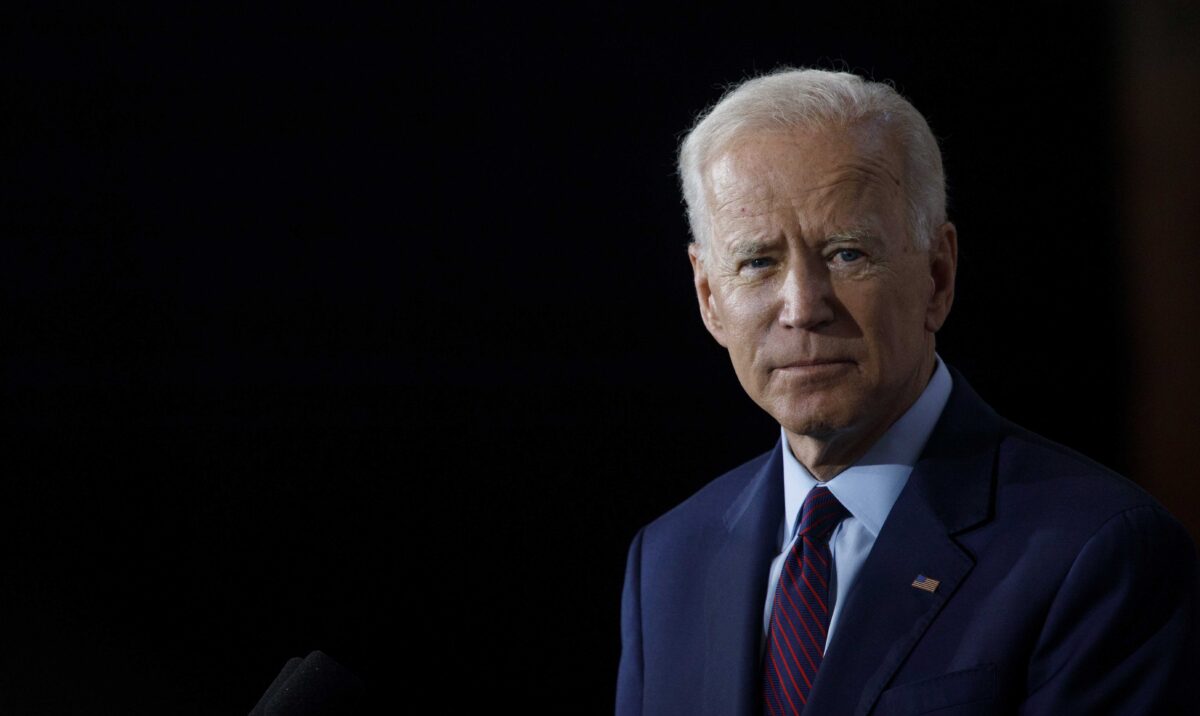 During the interview, Biden urged people to look at his record, including his support of the Voting Rights Act, and the repeated endorsements made by the National Association for the Advancement of Colored People.
Biden declined to say he regretted supporting as a senator the Violent Crime Control and Law Enforcement Act of 1994. Charlamagne asserted the bill was "damaging to the black community."
Biden said Hillary Clinton, the Democrat's 2016 presidential nominee, was wrong for saying she regretted her support for the legislation.
"What happened was, it wasn't the crime bill. It was the drug legislation. It was the institution of mandatory minimums," he added, listing other factors he believes led to "mass incarceration."
Biden said votes from the African American community have helped him get elected "every single time" before asking the host to "give me a little break" after concerns about Democrats taking black votes for granted were brought up.
He also said he's ahead in all of the polls as he made the case the COVID-19 pandemic isn't hurting him.
When Charlamagne noted that polls had Trump losing in 2016, Biden said this time around is "totally different."
"What you had then is you had somebody who didn't know it all, they wanted to just change the system the way it was," he said. "He was the biggest change. He had no serious opposition that turned out to materialize. So it's totally different."