One of three teenagers charged in connection with the shooting death of a 6-year-old boy has taken a plea deal and will testify against his co-defendants, authorities said.
According to WAPT news, D'Allen Washington pleaded guilty on Monday, Feb. 5, to accessory after the fact in relation to the kidnapping of Kingston Frazier, who was later shot and killed.
Washington, 18, is expected to give incriminating testimony against suspected shooter Byron McBride, 19, and Dwan Wakefield, 18, who also faces charges of accessory after the fact in the kidnapping.
"He gave a statement under oath about his involvement and the involvement of the other defendants," Madison County District Attorney Michael Guest said. "We felt like, based upon the view of the case and our conversations, that this would allow us to shore up and be able to seek the death penalty against the shooter in this case, Mr. McBride."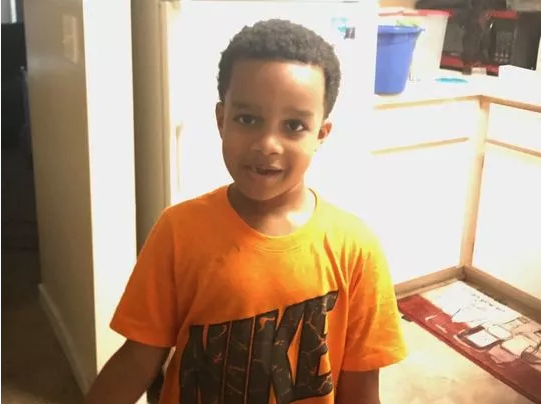 Frazier was asleep in his mother's car when it was stolen in May 2017 from a parking lot near Jackson, Mississippi by two of the accused. The car was later abandoned and the boy was found dead in the car from multiple gunshot wounds, authorities said.

Initially, all three suspects were charged with capital murder, but later the charges against Washington and Wakefield were reduced after investigators concluded they weren't present when the boy was killed.
"There are no words to express the amount of grief and the amount of suffering that the Frazier family has gone through. My client, his mother (and) his family has asked me to express their deepest, sincerest condolences and expressions of grief as it relates to the passing of this child," Washington's attorney, Warren Martin, said, WAPT reported.
"That said, my client's involvement in this is limited. He has agreed to turn state's evidence. He will cooperate with the state, will offer testimony against the other two co-defendants as the state proceeds with charges against them."
According to sources familiar with the plea deal, Washington faces about 15 years in prison for his role in the crime.
He was also charged with one count of robbery, a charge not related to the Kingston Frazier case.
Sentencing is expected on March 26.
Recommended Video:
Timelapse Video Captures 'Ocean' of Clouds Over Vancouver, British Columbia