The body of missing Connecticut mother Jennifer Dulos was in a truck used by her estranged husband Fotis Dulos, his girlfriend told police.
Fotis Dulos was arrested on Sept. 4 on a tampering with or fabricating evidence charge.
According to the arrest warrant (pdf), the truck was left at Dulos's company by an employee as that employee used company vehicles. That employee told police that Dulos later told him to switch the seats in the truck and offered the seats that had been removed to detectives, who entered them into evidence.
Testing on a blood-like substance found on the seats was forensically linked to Jennifer Dulos.
Michelle Troconis, who lived with Fotis Dulos, told investigators: "All the evidence says because … the body of Jennifer at some point was in there."
She noted that investigators had shown her a picture of the blood in the door.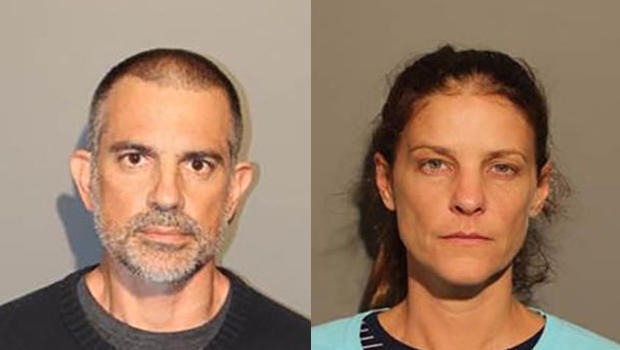 Dulos's employee said he returned from work on May 24 to find his vehicle gone and drove to Dulos's home to find him and his girlfriend in the driveway and his vehicle there. As he and Dulos left the property to shuttle cars, he noticed his car keys were protruding from the passenger door lock of his truck.
When he and Dulos returned, Troconis and his keys were gone and his truck was locked.
Dulos offered for the second time a company vehicle for the weekend to the employee but he declined and asked him to call his girlfriend to get the keys. She soon returned and he left in his truck.
The next week, the employee told police, he found that Dulos had taken the truck to get the interior detailed and the exterior washed. Dulos told him that he should change the seats or sell the truck. Over the following days, Dulos continued to urge the man to remove the seats and replace them.
The employee eventually removed the seats but did not get rid of them as Dulos recommended. He said he wanted to get Dulos "off my back."
Dulos later asked the employee to leave out details of May 24 when speaking to police.
Troconis told investigators on Aug. 13 that she had not been truthful. Among the new details she disclosed—in addition to the statement about the missing woman's body—was explaining how, on May 24, Dulos was cleaning what he said was spilled coffee out of his employee's truck and handed her a stained towel and told her to put it into a plastic garbage bag. The towel did not smell of coffee, the woman said.
Surveillance cameras captured footage of a man bearing a resemblance to Dulos driving a large black pickup truck along Albany Avenue and stopping at more than one location to dump garbage bags in trash cans, officers wrote. The truck was registered to the man's construction company, the Fore Group. At least some of the bags of evidence were recovered by police.
Troconis said she was in the truck at the time but that she was on the phone and was unaware of what Dulos was doing.
Officers also wrote in the warrant that Fotis Dulos has never cooperated with the police in the search for his missing wife. They said that he was thought to be "lying in wait at 69 Welles Lane for his wife to return home" alongside the last known picture of Jennifer Dulos alive.
She was walking toward her house at 8:05 a.m. on May 24.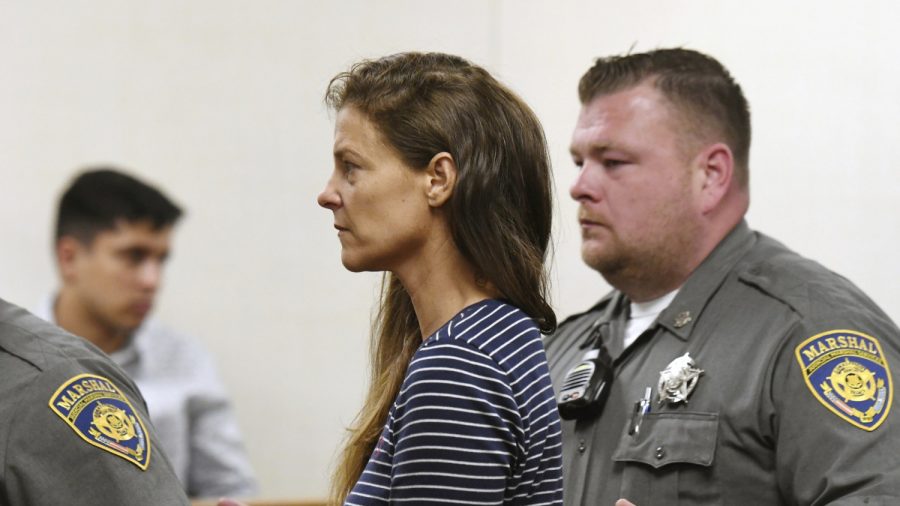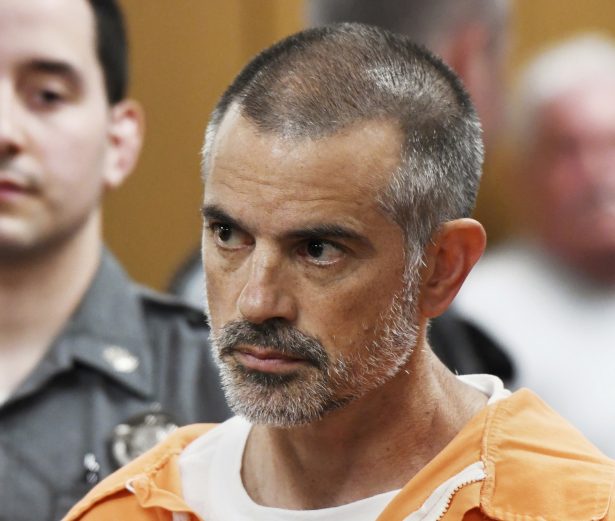 Fotis Dulos is later believed to have driven his wife's car with her body inside, along with a number of items he used to clean-up the murder scene, to dump the body.
Dulos has already pleaded guilty to tampering with evidence and hindering prosecution and his attorney, Norm Pattis, said he would plead not guilty to the new charge.
"It's an exhausting fight. I love my children. That's about it," Dulos told reporters outside the state police barracks after being released on $500,000 bond.
Pattis said the new charge was a stunt.
"If this were Christmas morning, I'd be saying, 'I've waited all these months for this paltry gift?'" Pattis said while holding up paperwork detailing the new arrest. "There's not much here that we haven't heard before."
"Where's the murder charge?" Pattis asked.