A Georgia sheriff who asked for help finding a K-9 unit that jumped out of a patrol car late Dec. 26 announced a day later that the K-9 had been found.
The Dade County Sheriff's Office said that the dog, Rocco, jumped out of a patrol car after the door malfunctioned and that the K-9 was last seen in the area of the Interstate 59 and Interstate 24 split.
People were warned to call the authorities if they spotted Rocco and not to approach him due to the possibility that he was injured.
On Dec. 27, the office said Rocco had been found.
"He was located by citizens who volunteered their time to help us search. He is injured, but his injuries appear to be non-life-threatening at this time," the office stated.
The dog was taken to an animal hospital for evaluation.
A Facebook user said that the door likely triggered by accident; the door to a K-9 unit typically pops open the door if the temperature rises too high.
"Sheriff Cross wants to thank all Public Safety Agencies who assisted in the search, as well as every citizen who have their personal time to look, share our post, and offer thoughts and prayers. Our community was essential in helping us find Rocco, and bring him home!!" the sheriff's office added.
"The sheriff has personally witnessed and looked into the malfunction of the K9 door on the new patrol unit, and he assures everyone it will be addressed."
People responding to the office's posts said they were glad Rocco was found.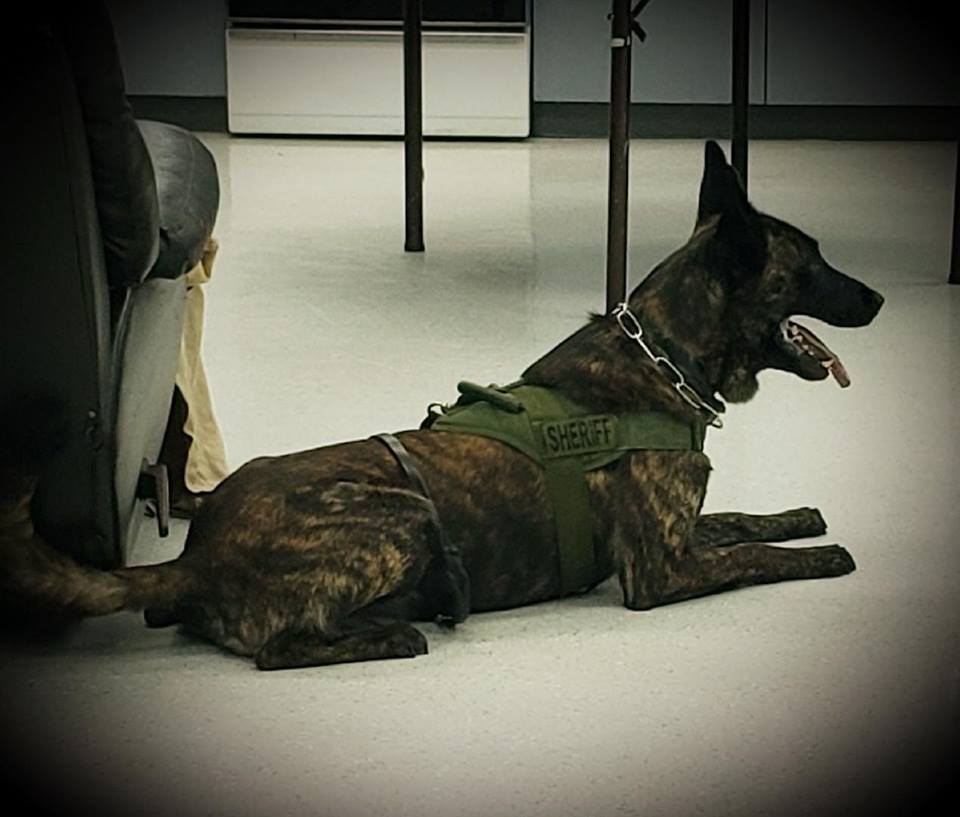 Dog Found Guarding Home 1 Month After Wildfire
A California woman has spoken out after reuniting with her dog a month after the devastating Camp Fire destroyed her home. The dog, Madison, was found guarding her fire-ravaged property and was apparently waiting for her to come back.
Andrea Gaylord told ABC10: "You could never ask for a better animal. You really couldn't."
"Imagine the loyalty of hanging in through the worst of circumstances and being here waiting," she said.
Gaylord was not able to get home to rescue her dog, an Anatolian shepherd mix, who was photographed in viral images patiently sitting on the charred property in Northern California. Due to the strict evacuation orders, the woman was not able to return home.
The deadly Camp Fire destroyed 13,972 residences and killed 85 people, Cal Fire said.
Local animal rescue volunteer Shayla Sullivan eventually found Miguel, her other dog, in Citrus Heights, about 85 miles away from Paradise, where her home was located, ABC10 reported.
Madison's whereabouts remained a mystery. Gaylord believed the animal was still alive.
Since then, the dog's owner released a video showing the moment Madison and its brother reunited for the first time.
"The third day I went in there, I didn't know if my mind was playing tricks on me, but I felt like I saw a flash of white movement down in the canyon," Sullivan said when she approached Gaylord's property.
When Gaylord drove up to the property, it took "about five or 10 minutes" for Madison to come and greet its owner. "When Andrea showed up, he smelled her," Sullivan said.
Epoch Times reporter Jack Phillips contributed to this report.
From NTD News