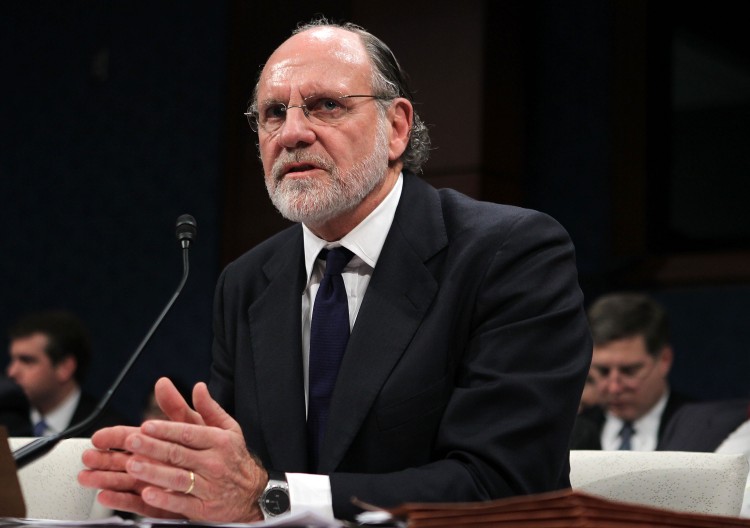 NEW YORK—The news just got grimmer for customers of bankrupt broker-dealer MF Global Inc. The latest estimate of shortfall in funds to pay back customer claims is at least $1.6 billion, the bankruptcy trustee said on Feb. 10.
James Giddens, the trustee overseeing the liquidation of MF Global, has until now estimated the amount of missing customer accounts at $1.2 billion. However, last Friday Giddens said he "believes there is at least a $1.6 billion gap between the value of the trustee's estimate of potentially allowable commodities claims and the assets that are currently under the trustee's control," according to a report from the trustee's website.
The newest estimates were made after the trustee was able to comb through the majority of the firm's transactions made during the week before its collapse.
According to the estimates of the trustee, $3.9 billion of an estimated $6.9 billion in total claims against MF Global has been paid back. Of the remaining $3 billion, $1.4 billion is available and accounted for. The remainder, $1.6 billion, is still outstanding.
Thousands of MF Global's former commodities futures customers are missing their cash, since the brokerage firm filed for bankruptcy on Oct. 31, 2011.
The firm collapsed after its extensive bets on the European sovereign debt turned sour, and trade counterparties demanded higher collateral, which the company was unable to post. MF Global was run by former U.S. senator, governor of New Jersey, and Goldman Sachs Group Inc. CEO Jon S. Corzine.
The trustee is still going through transactions and tracing their origins, so "the estimated deficiency may rise or fall in significant amounts," Giddens said in a statement.
MF Global was the eighth-biggest corporate bankruptcy in U.S. history.