Unvaccinated Canadians were permitted to take domestic flights once again on June 20, but for some, the damage had already been done after having missed key life moments due to the federal vaccine mandate.
Not being there for a loved one in times of need, missing a funeral, and couples living across the border being unable to see each other are some of the stories heard by The Epoch Times.
A review of the court documents pertaining to four lawsuits challenging the travel mandate shed light on the government's rationale for not allowing compassionate exemptions for unvaccinated Canadians to travel.
The cabinet wanted a strict mandate with as few exemptions as possible, and so policy-makers drafted a mandate they thought would be "world-leading."
The policy was described as "one of the strongest vaccination mandates for travellers in the world" when presented to Transport Minister Omar Alghabra in an Oct. 2 brief.
The idea was to make the federally regulated transportation system as safe as possible by barring the unvaccinated.
This was done while there was limited data on in-flight transmission, court documents show, and at a time when studies had already suggested that individuals infected with COVID-19, vaccinated or not, carry similar amounts of viral load.
Although the vaccine mandate for domestic travel in planes and trains was recently suspended, it still applies to cruise ships while border restrictions continue to impede the reunification of families.
The Epoch Times heard from many people who were affected by the vaccine policy, from being separated from family members to not being able to attend special celebrations or funerals. The following accounts are just a few of the people The Epoch Times spoke with.
Loss
Not being able to be close to a dying relative or being forced to miss a funeral were highlighted several times in the accounts.
Angela Bell from Ontario says she had planned one last trip to Mexico with her father after his last round of chemotherapy to treat pancreatic cancer. But the trip had to be cancelled in the early days of the pandemic, and despite attempts to rebook, her father eventually passed away nine months later.
"One of dad's bucket lists was to spend a Christmas with his feet in the sand, so my family and I thought it would be nice to take that trip with his ashes, but the government invoked the vaccine mandate, and because my husband, my daughter, and I are the only ones not vaccinated, we could not book it," Bell said.
Now with the mandate suspended, she says she can't afford a 14-day quarantine, especially since her firefighter husband has been on leave without pay for eight months for refusing COVID-19 injections.
Bell says that she hasn't been able to properly mourn her father and that the government has disrupted her life and "turned it upside down."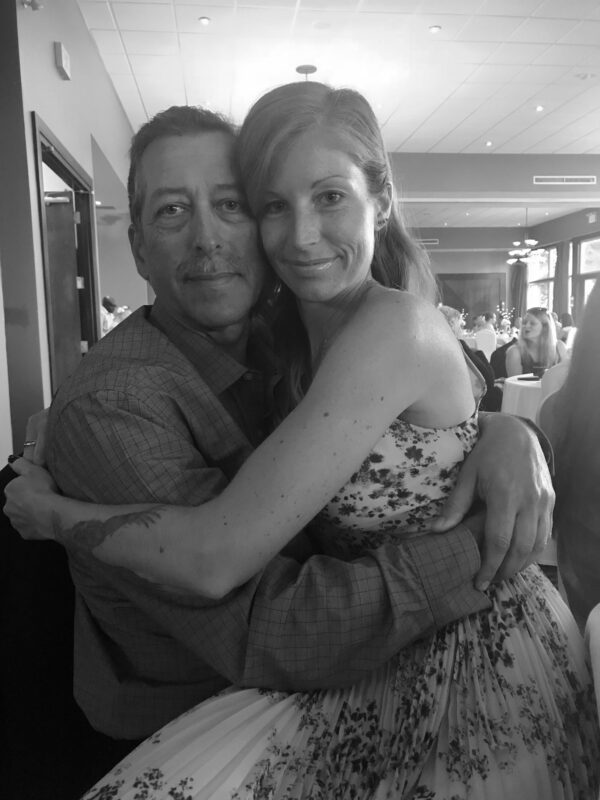 Rachel from Quebec, who asked that only her first name be provided due to concerns over potential repercussions, told The Epoch Times that she missed the funeral of her uncle in December 2021 and that of her aunt in March 2022.
Missing those funerals "felt like a knife to the heart," she says.
Then in March, when her 76-year-old mother broke her leg, Rachel says she had to take a four-day bus ride to Saskatchewan to be with her.
Virginia Anderson from B.C., whose stepfather in Ontario had a deteriorating health condition, said she was preparing to make the long drive to see him but he passed away from a heart attack before she could get there.
"The grief of his dying was made all the more heavy by my anger at the circumstances at not being able to fly there," Anderson says.
Separated Families
While unvaccinated Canadians can now take a plane from anywhere within Canada, border restrictions are still in place. Upon re-entering the country they need to quarantine for 14 days.
Unvaccinated foreign nationals cannot travel to Canada for purposes such as tourism, and they are required to request an exemption to enter for compassionate reasons.
Eric Chambers from B.C. is part of a bi-national family spanning into the state of Washington.
"Knowing that we could meet our loved ones in about 80 other countries now, but not in one another's homes across a border that has always been an undefended friendly one, has been very hard to accept," he says.
Chambers says he's been unable to say goodbye to one grandparent who passed away and comfort the surviving other, and his child hasn't been able to attend a single family dinner in the United States since 2019.
"My wife cries at some point just about every day, feeling so badly for not being able to be there for our family members and her closest friends across the border—and for all that our child has missed out on due to these restrictions."
Christine Dougherty is an American citizen living in Ontario who has permanent resident status in Canada.
Residing in a border town, she says life pre-COVID meant "running over the border without a hassle." Her daughters would even go to school daily in the United States.
Now she can go back without issue, but she needs to quarantine if she re-enters Canada and her work won't allow her to be away for so long.
Dougherty says she's missed births, deaths, and holidays.
"I was close to my nephews growing up and now three of them have children of their own that I don't even know. My niece has children I've never laid eyes on," she says.
"I lost a big part of my life. I no longer can visit the city I grew up in. It's like being a prisoner behind a locked border."
"The tears fall but I stuff them down."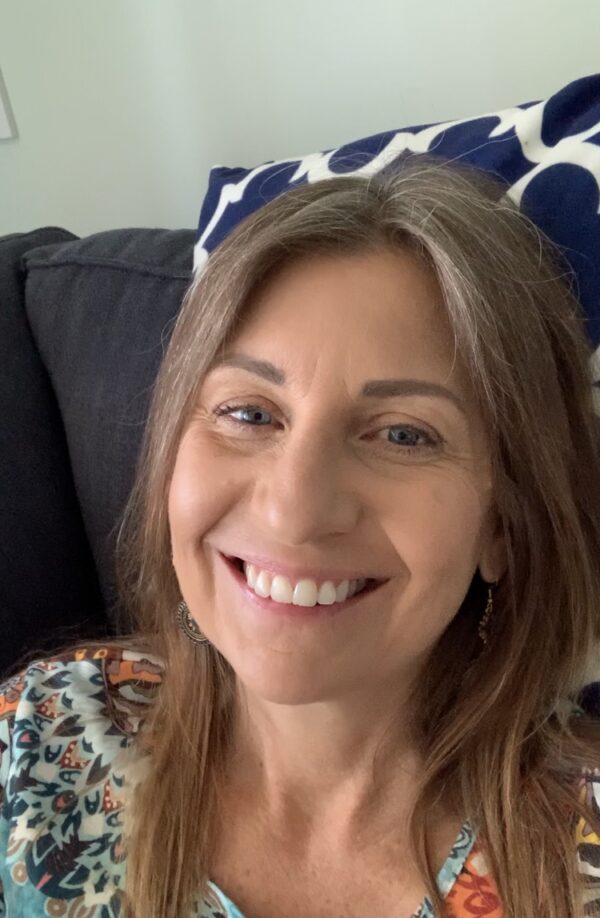 Relationships Under Pressure
While border town families are being separated, some couples with different nationalities are also struggling.
Hope Vanbeselaere from Manitoba is married to an American citizen working in Texas. Before restrictions, she says they could see each other as often as their schedules would allow. Now it's limited to once per year.
Her unvaccinated husband cannot enter Canada as the government doesn't allow immediate family reunification. The United States also doesn't allow unvaccinated travellers, though some Canadians are crossing the land border without being asked about their vaccination status.
Vanbeselaere says she doesn't want to risk crossing to avoid jeopardizing her residency application.
"We literally may never see each other again, let alone be able to have a life together," she says.
"At this point it's only our faith in God that is keeping us going. We've lost our freedoms, our families, and years of time we will never get back."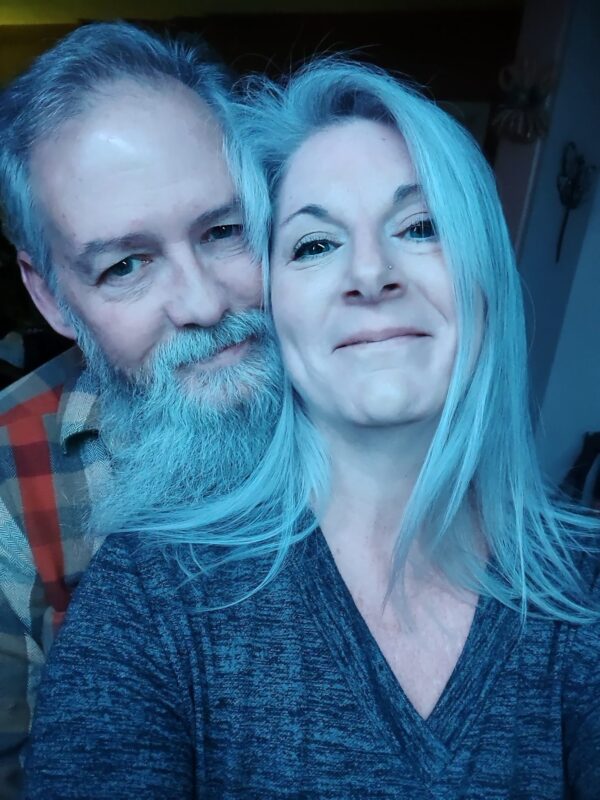 Vera Post from Ontario told The Epoch Times she hasn't been able to see her American husband since 2020.
"I may not have missed out on a wedding, funeral, etc., but this is still as significant. This time lost, we will never get back. And the pain is equivalent to a death," she said.
"Government needs to be held accountable for our suffering, and the hundreds of thousands of cross-border families who are in our situation."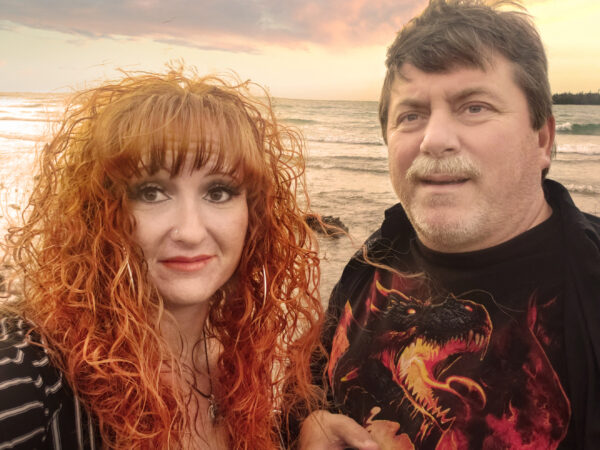 Veronica Roelands from Ontario said she is unable to be with her American fiancé or make wedding plans as his visa status remains uncertain. Throughout the pandemic they've used different exemptions and loopholes to see each other, but the net has since tightened.
Roelands went to the United States before the mandate came into force and stayed there for the six-month limit.
Now back home, she says they have "no real hope of seeing each other or planning a wedding." Her fiancé is now waiting on a visa to be approved, which she says could take as long as a year and a half.
"We want to start our lives together, but these outdated and inconsistent restrictions have made what should have been an easy, carefree relationship into a very stressful one," she says.