Minneapolis Police Chief Medaria Arradondo acknowledged Thursday his department contributed to the city's "deficit of hope" but said violence isn't the answer in the wake of George Floyd's death while in police custody, as the girlfriend of Floyd denounced riots and looting in Minneapolis on Wednesday night.
"I know that there is currently a deficit of hope in this city and I know as I wear this uniform before you, this department has contributed to that deficit of hope, but I will not allow to continue to increase that deficit by re-traumatizing those folks in our community," said Arradondo in a news conference.
He added, "I am committed to restoring peace and security in our community."
The Department of Justice also announced that it would investigate Floyd's death and said the FBI would also investigate.
Floyd, 46, was pronounced dead on Monday after he was pinned to the ground by an officer, video footage shows. The city is now probing the circumstances surrounding his death.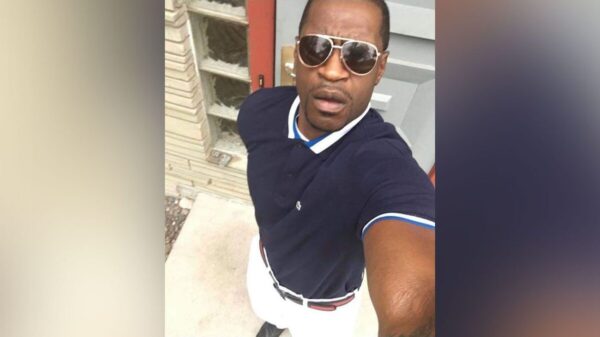 Minneapolis Mayor Jacob Frey demanded the arrest of an officer who is believed to be responsible for his death.
"I've wrestled with, more than anything else over the last 36 hours, one fundamental question: Why is the man who killed George Floyd not in jail?" Frey asked during a press conference. "If you had done it, or I had done it, we would be behind bars right now."
Protesters called for accountability from the officers, claiming that the man's death was racially motivated.
But on Wednesday night and early Thursday morning protests turned violent, with numerous reports of looting and rioters setting structures on fire. A man was also reportedly found dead on a sidewalk on Wednesday.
Following images and videos of the destruction, the family of Floyd called for calm in Minneapolis.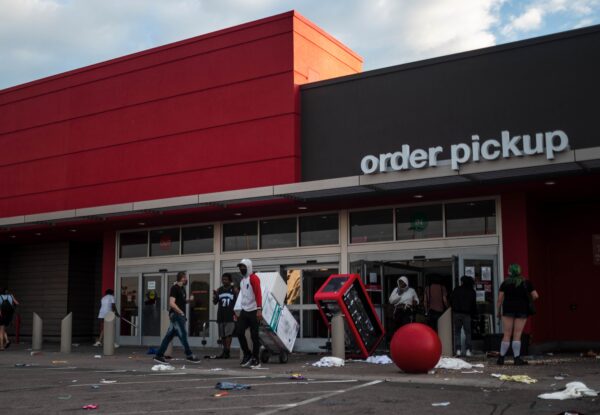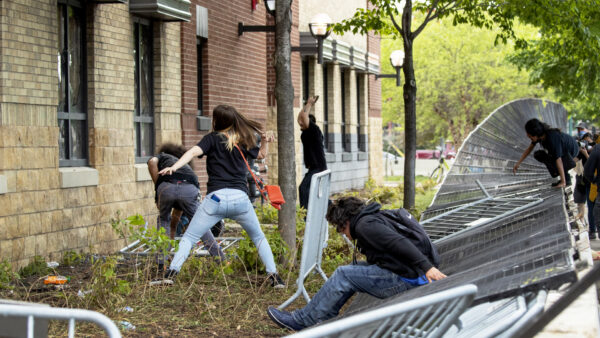 Courteney Ross, Floyd's girlfriend of three years, told the Star Tribune that she was "heartbroken" by the riots.
"Waking up this morning to see Minneapolis on fire would be something that would devastate Floyd," Ross said. "He loved the city. He came here [from Houston] and stayed here for the people and the opportunities. … Floyd was a gentle giant. He was about love and about peace."
The attorney for Floyd's family, Ben Crump, said peace should prevail in the city, according to local reports.
The violence prompted Frey to declare Thursday that he's bringing in the state's National Guard.
"I cannot risk the safety of innocent people, and so that is what I've been sworn to uphold, and that is what I am dedicated to do," he announced. "We can have both things. We can have peaceful demonstrations, but I also have to ensure the safety of everyone in the city."