HOLLYWOOD, Fla./SAN JUAN, Puerto Rico—The death toll from Hurricane Irma climbed on Sept. 13, with authorities reporting that six patients at a Florida nursing home had died after losing power, as millions struggled with no electricity and scarce essential services in the storm-hit state.
Irma, categorized as one of the most powerful Atlantic storms on record when it rampaged through the Caribbean, has killed at least 77 people, including 36 in the United States, officials said.
Some 4.3 million homes and businesses, or about 9 million people, were without power at midday on Sept. 13 in Florida and nearby states.
The Florida Keys archipelago was particularly hard hit after Irma made initial U.S. landfall on Sept. 10 and became the second major hurricane to strike the mainland this season.
Another seven people died in Monroe County, which includes the Keys, officials said.
Police opened a criminal investigation at the Rehabilitation Center of Hollywood Hills, where two elderly residents were found dead at the facility and four later died at a nearby hospital, officials said.
More than 100 patients at the nursing home were evacuated on Sept. 13 along with 18 patients from a nearby facility that was cleared due to the criminal investigation, Hollywood officials said.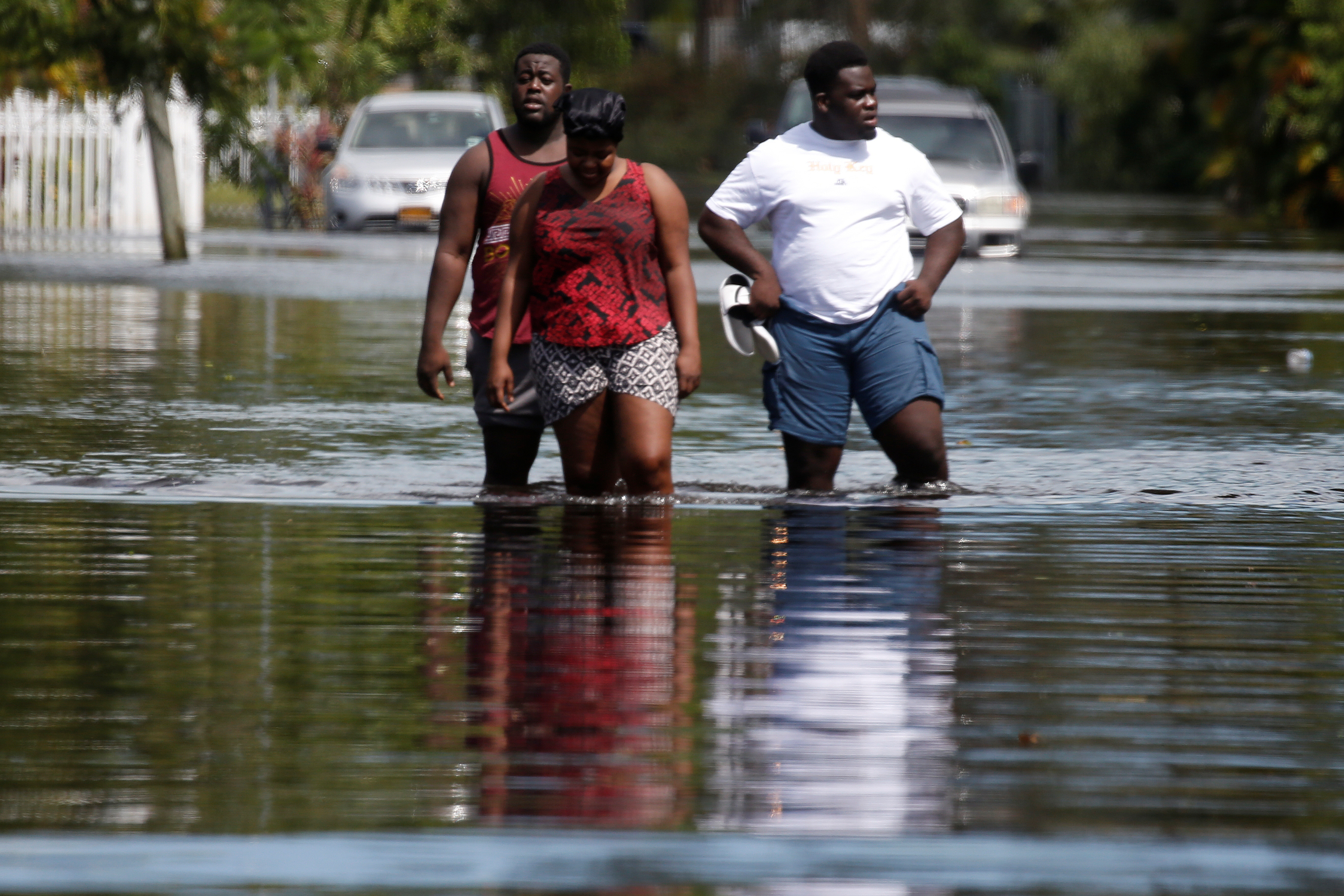 The center had been without air conditioning, Broward County Mayor Barbara Sharief told reporters. Prolonged power outages remain a risk for the elderly throughout the region, she added.
Florida Power & Light said it had provided power to some parts of the Hollywood nursing home but that the facility was not on a county top tier list for emergency power restoration.
New Damage Estimates
Irma caused about $25 billion in insured losses, including $18 billion in the United States and $7 billion in the Caribbean, according to estimates by catastrophe modeler Karen Clark & Co.
The Florida Keys were particularly hard hit, with federal officials saying that 25 percent of homes were destroyed and 65 percent suffered major damage when Irma barreled ashore as a Category 4 hurricane with sustained winds of up to 130 miles per hour.
Most residents had left by then, and police have barred re-entry to most of the Keys to allow more time to restore electricity and medical services and to bring water, food, and fuel. Some 10,000 Keys residents stayed put when the storm hit and may ultimately need to be evacuated, according to officials.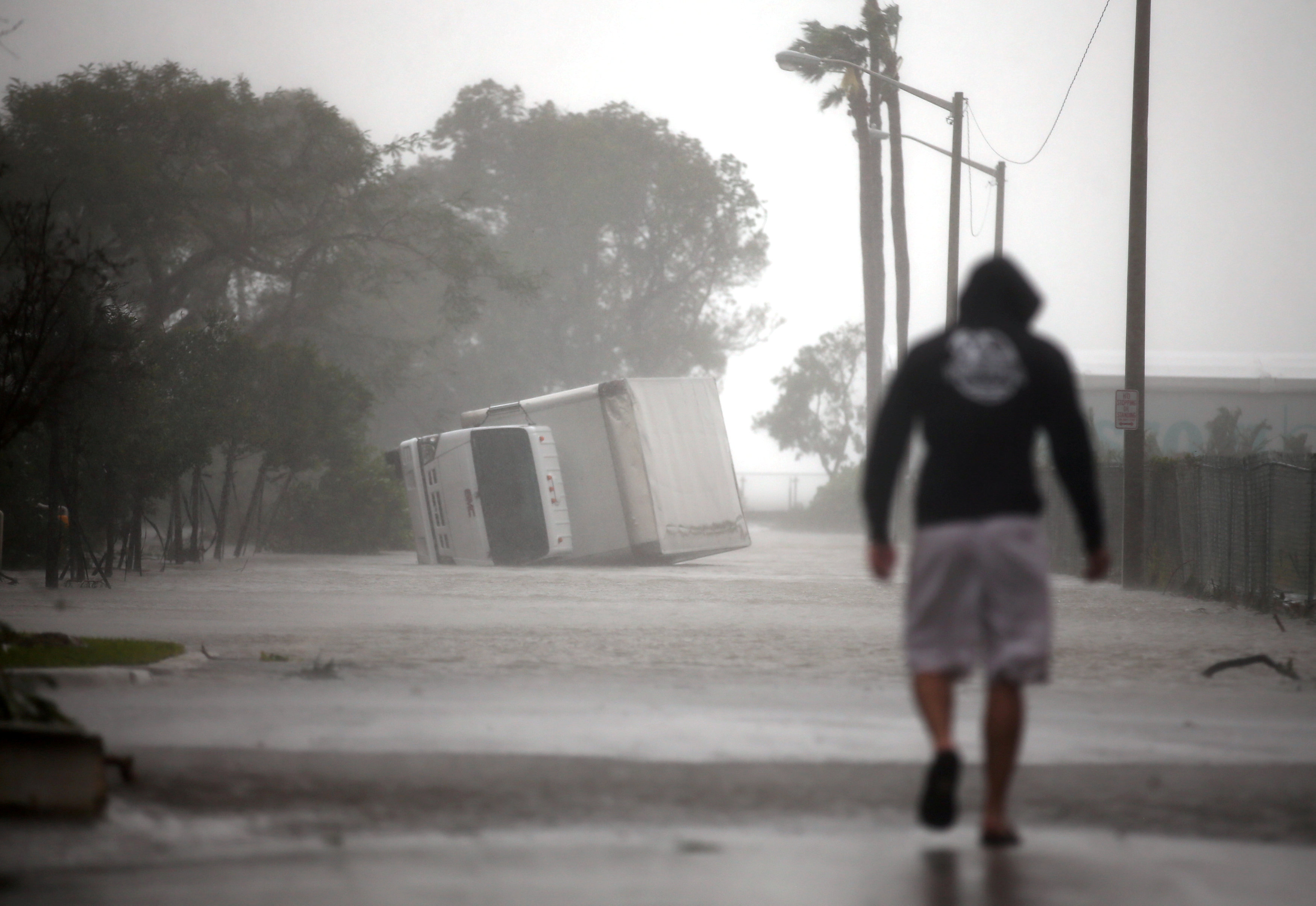 "I don't have a house. I don't have a job. I have nothing," said Mercedes Lopez, 50, whose family fled north from the Keys town of Marathon on Sept. 8 and rode out the storm at an Orlando hotel, only to learn their home was destroyed, along with the gasoline station where Lopez worked.
Federal Emergency Management Agency administrator Brock Long warned that life in the Keys would remain tough.
"Citizens are frustrated about not being able to get the support they need right now," Long told CNN. "That's exactly why we asked them to leave."
'Everything Is Gone'
Irma wreaked total devastation in parts of the Caribbean, where at least 43 people have died.
People who fled their homes in hard-hit islands, including St. Martin and the U.S. Virgin Islands, which were all but cut off from the world for days, arrived in San Juan late on Sept. 12.
Michael Benson, 65, of St. John in the U.S. Virgin Islands, said he lost everything.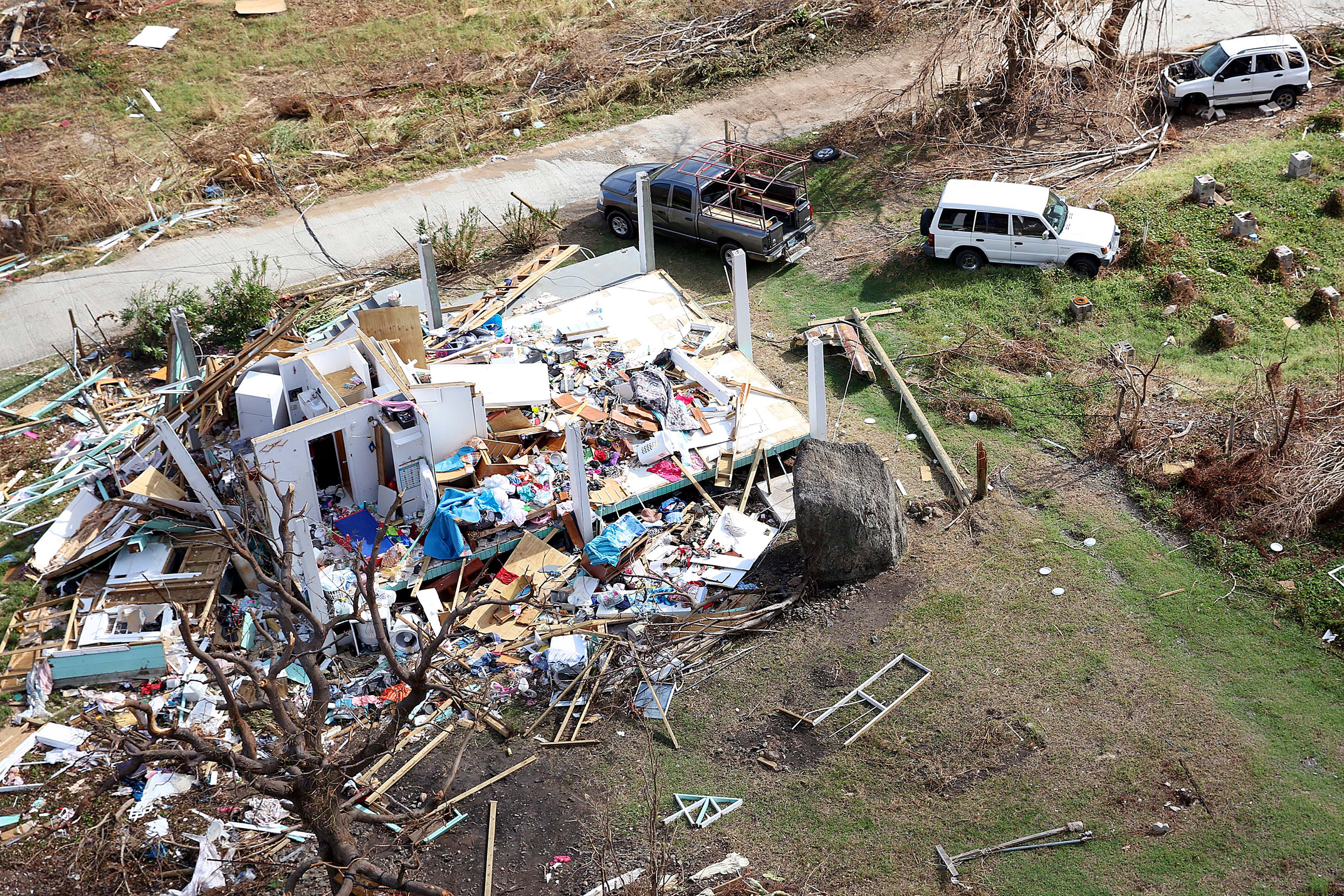 "My house, my business, both my vehicles—everything is gone," said Benson, who was stopping in San Juan before continuing to Boston to seek refuge with his wife's brother.
"But we have life. We rode out that horrible storm in a shower that I had reinforced after Hurricane Marilyn," Benson added. "I told the man (who installed the shower), I told him, 'If the hurricane takes the rest of my house, I want this shower sticking up out of that slab like the last tooth in the mouth of a bum. And sure enough, that's what's left."
Florida's largest utility company, Florida Power & Light Co., said parts of western Florida might be without electricity until Sept. 22.
Irma hit the United States about two weeks after Hurricane Harvey plowed into Houston, killing about 60 and causing some $180 billion in damage, mostly from flooding.