Former Vice President Mike Pence is in discussions to appear before the House of Representatives panel investigating the Jan. 6, 2021, breach of the U.S. Capitol, the panel's vice chair says.
"We've been in discussions with his counsel," Rep. Liz Cheney (R-Wyo.), the vice chair, told ABC News.
Pence said at an event in New Hampshire on Aug. 17 that he would consider testifying to the panel if he were invited.
"If there was an invitation to participate, I would consider it," Pence said.
But, he added later: "Under the Constitution, we have three co-equal branches of government, and any invitation to be directed to me, I would have to reflect on the unique role I was serving in as vice president.
Pence was in the Capitol on Jan. 6 to preside over a joint session, convened to certify electoral votes from states. At the time of the actual breach, the session had broken up so that members of each chamber could debate the validity of some of the votes.
Former President Donald Trump wanted Pence to intervene in the certification by ruling against some of the slates, but Pence said just hours before the session he would not do so, citing the U.S. Constitution.
"Look, he played a critical role on Jan. 6," Cheney told ABC. "If he had succumbed to the pressure that Donald Trump was putting on him, we would have had a much worse constitutional crisis."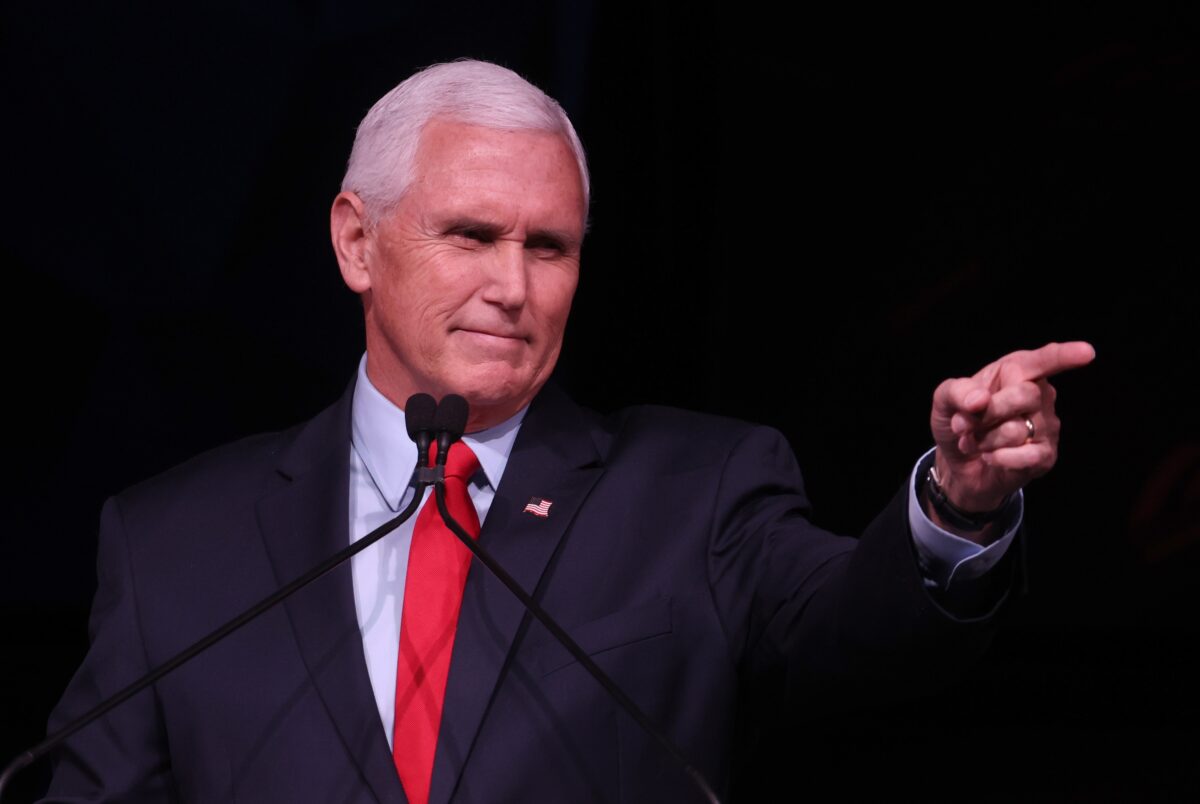 Cheney noted that Pence has expressed concerns about executive privilege, or the privilege afforded to the Executive Branch.
"I believe in executive privilege. I think it matters. But I also think that when the country has been through something, as grave as this was, everyone who has information has an obligation to step forward. So, I would hope that he will do that," Cheney said.
Pence told the recent event, "It would be unprecedented in history for a vice president to be summoned to testify on Capitol Hill."
"But, as I said, I don't want to pre-judge, so if there's ever any formal invitation rendered to us, we would give it due consideration," he added.
The Jan. 6 panel has spoken with a number of former White House officials, including former White House counsel Pat Cipollone and presidential adviser Ivanka Trump, who is also the former president's daughter.
The panel has attracted criticism from many Republicans, who note that it is dominated by Democrats after House Speaker Nancy Pelosi (D-Calif.) rejected some of House Minority Leader Kevin McCarthy's (R-Calif.) selections, prompting McCarthy to withdraw the rest.
Pelosi tapped Cheney and Rep. Adam Kinzinger (R-Ill.), the only Republicans on the panel. They are both virulently anti-Trump. Both will be out of office in January—Cheney after losing the Republican primary for her seat, and Kinzinger after choosing to retire.