Former Secretary of Agriculture Mike Espy is running again for a senate seat, setting up a rematch with Sen. Cindy Hyde-Smith (R-Miss.), who beat Espy in 2018.
Hyde-Smith, 60, beat Espy, 65, by about 66,000 votes out of 907,588 cast in the special general election runoff, which was triggered after neither she nor Espy garnered over 50 percent of the votes in the special general election.
The special election came after Sen. Thad Cochran retired from office due to health problems. He died in May.
Espy announced on Tuesday that he's seeking a rematch with Hyde-Smith.
"It's official. I'm running to be Mississippi's next U.S. Senator. Too many people here can't find a decent job, rural hospitals are closing, and the price for education is just too high," Espy said in a statement.
His loss last year was "close" he said.
"We came so close in 2018. Join me, and this time we'll do it," he said in a campaign video.
President Donald Trump won the state by 18 percent in the 2016 election.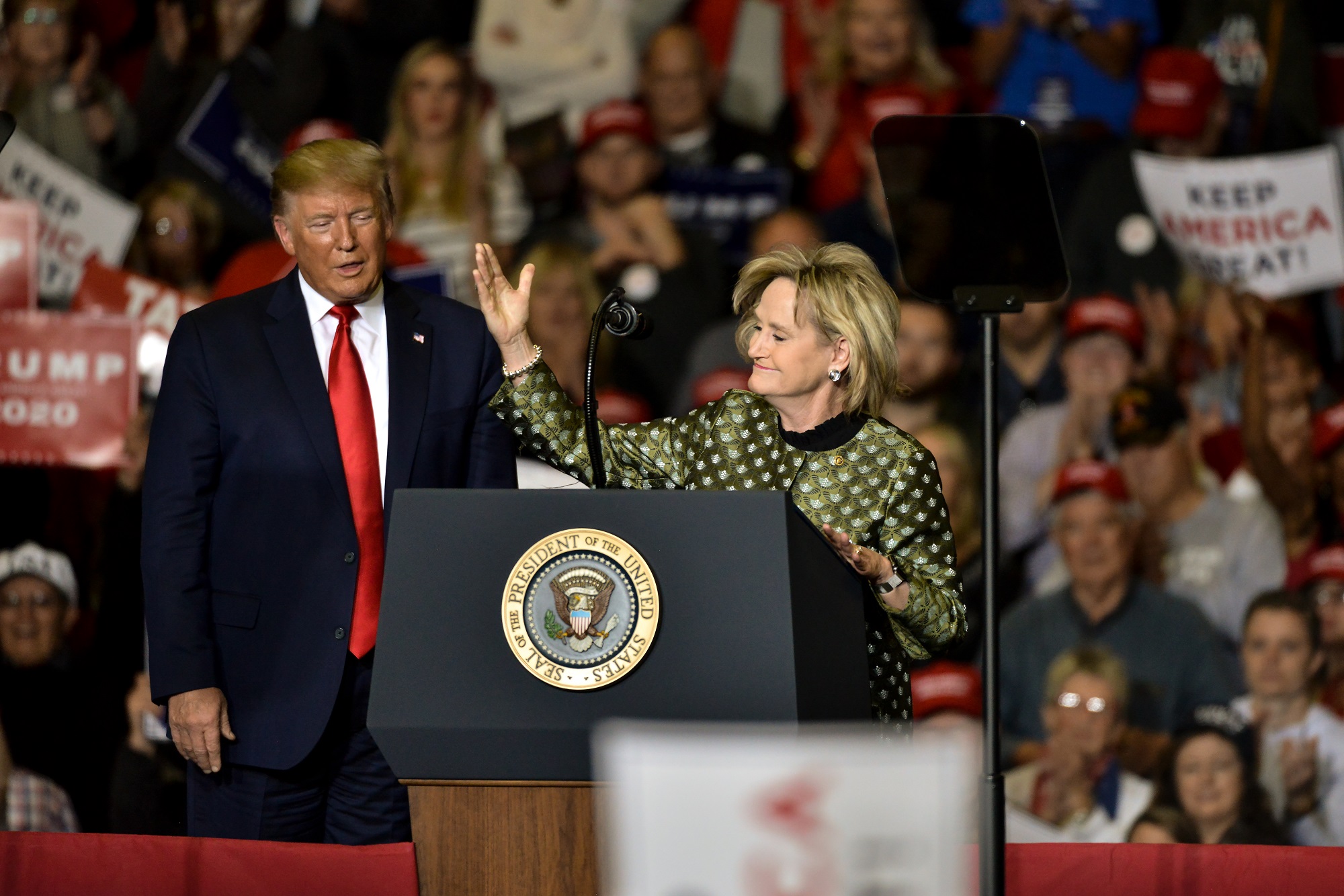 Trump has endorsed Hyde-Smith, the state's first female senator, for re-election. Espy was the first African-American congressman from Mississippi since the Reconstruction Era and, if elected, would be the state's first African-American senator since that era. He served as secretary of agriculture under President Bill Clinton.
Espy said he feels progress in Mississippi is too slow and he wants to speed it up.
"Cindy Hyde-Smith is hurting Mississippi. Our progress and reputation," he said in the video.
Espy currently practices law and serves on the board of the nonprofit Hope Enterprise Corporation.
Republicans hold a 53-47 majority in the Senate, an extension of the 51-49 majority they held before the 2018 midterms.
There are 23 GOP-held seats up for grabs while 12 Democratic-held seats are up for re-election.
A number of seats are considered safe, but many others could see a flip one way or another. Hyde-Smith's 7.2 percent victory over Espy was the seventh-smallest percentage win among senators facing re-election.
Sens. Jeanne Shaheen (D-N.H.), Dan Sullivan (R-Alaska), Cory Gardner (R-Colo.), Doug Jones (D-Ala.), Thom Tillis (R-N.C.), and Mark Warner (D-Va.) all won with smaller percentages. Sens. David Perdue (R-Ga.) and Joni Ernst (R-Iowa) also beat their opponents by less than 10 percent.