As the affordable housing crisis deepens, it's now threatening the ability of middle-class Americans to keep a roof over their families' heads.
Forty-nine percent of Americans consider housing costs a significant problem in their area as home and rental prices continue to surge nationwide, according to a Pew research study.
Roughly seven out of 10 Americans living in Western states, or 69 percent, consider housing costs a problem. This compares to 49 percent living in the Northeast, 44 percent in the South, and 33 percent in the Midwest.
"Housing affordability challenges are impacting Americans across the income spectrum," George Ratiu, manager of economic research for Realtor.com, told The Epoch Times.
Ratiu says that record-breaking home prices, surging mortgage rates, and inflation—which is at a four-decade high—are curtailing buyers' ability to afford a home in 2022.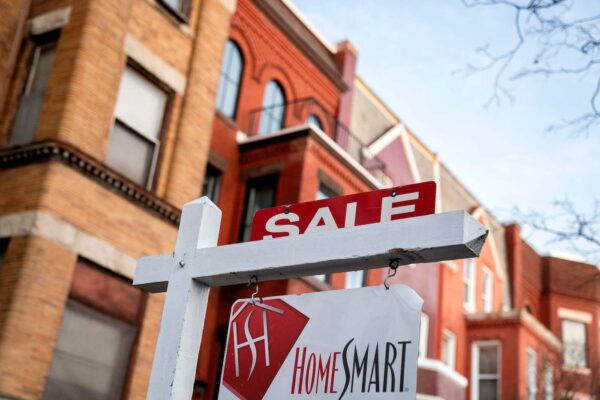 He explained the monthly mortgage payment for a median-priced home has jumped more than 50 percent from just a year ago. That's effectively pushed millions of buyers out of the market, as their incomes can't keep up with rising prices and rates.
"The affordability squeeze has resulted in declining transactions, with sales of both new and existing homes dropping for several consecutive months this year," Ratiu said.
Moreover, households within the middle-class income bracket are now feeling the squeeze of the inflated housing market, which was short by 5.8 million single-family homes at the beginning of 2022.
"It really depends on where you are in that middle-class range, but if you're making the median income, you're in trouble," Alex Kaiser told The Epoch Times.
Kaiser lives in the Minneapolis–Saint Paul metropolitan area, where housing costs have skyrocketed since he and his wife moved there in 2013.
The Twin Cities metro area set a record this year in median sales price for single-family homes, hitting $353,000, according to data from the Minneapolis and Saint Paul Area Association of Realtors. That's a 7.5 percent increase from March 2021.
Kaiser said when he and his wife moved to Saint Paul nine years ago, they bought a three-bedroom, 1 1/2-bathroom house for $179,900, which sold for $225,000 in 2019.
Earlier this year, the new owners sold the same house in Saint Paul for $305,000.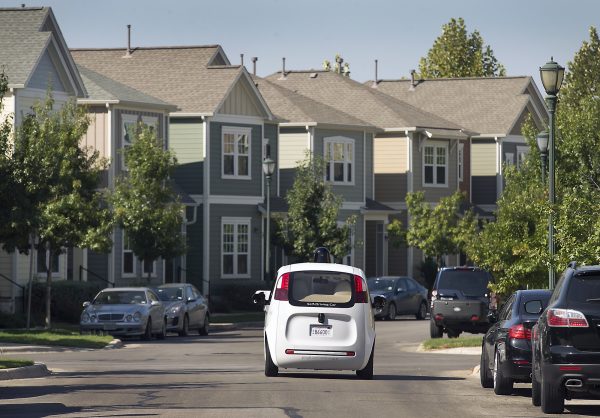 Kaiser pointed out that their first home is in an area that, despite surging housing costs, has experienced a considerable spike in violent crime over the years. That's what prompted him and his wife to move to the outskirts of the north metro area. Nevertheless, Kaiser's old house in Saint Paul sold for a 69 percent increase since their original purchase.
With home and rental prices in the area climbing, Kaiser and his family, which now includes two small children, moved to a suburb on the outskirts of Minneapolis–Saint Paul.
The average middle-class household in the United States brings home roughly $70,000, according to one research study. It exemplifies the trend of a persistently shrinking middle class over the course of five decades. Adults living in middle-income households fell to 50 percent in 2021 from 61 percent in 1971.
Kaiser maintains that for a family of four, a household in the greater Twin Cities area would need to make at least $120,000 per year to live comfortably.
When asked about buying a home just before the housing crunch went critical, Kaiser said, "We got lucky and made the most of our opportunities. You need to be smart and lucky."
In February, the Joint Center for Housing Studies at Harvard University released a list of 20 cities in the United States where middle-income earners can no longer afford housing. The study revealed that nationwide, 24.5 percent of middle-class households spend more than 30 percent of their income on housing.
Some of the cities on the list include Baltimore; Austin, Texas; Fort Lauderdale, Florida; Reno, Nevada; Portland, Oregon, and Newark, New Jersey.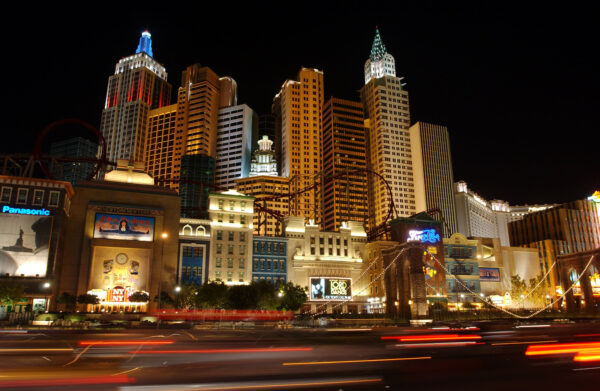 In some states such as New York, California, Washington, Colorado, and Connecticut, housing costs can exceed 50 percent of middle-income household earnings.
That's also the case in Las Vegas, where the price of housing has made it nearly impossible for a family of modest means to live in America's entertainment capital.
"We're right behind California [on housing costs], it's really bad. First-time homeowners don't stand a chance here," Tammy Huffman told The Epoch Times.
Huffman moved to Las Vegas with her husband in 2015 and has for years watched rental and home prices continue to climb beyond the reach of the working class. She noted that although her house is worth three times the purchase price, selling doesn't make sense unless they move somewhere else.
"I could sell my house today, but I don't have anywhere to go just yet. Not sure where we'll move next. It's just crazy," she said.
Kaiser came to the same conclusion on selling his family's new home in White Bear Lake, just north of the Twin Cities.
"You can cash out on your equity, but people are reluctant to do that now. We'd have to buy into the same market," he said.
Huffman also pointed to the fact that rentals in Las Vegas are extremely expensive, even for people with well-paying jobs like her daughter.
She explained that to rent a 1,500-square-foot home can cost $2,800 per month. Her daughter, who rents a 900-square-foot, one-bedroom apartment, pays $1,850 in monthly rent.
When asked if middle-income earners could find anywhere to live in Vegas, Huffman was candid, "No, it's not even possible anymore."
Ratiu noted that inflated housing costs have less to do with the pandemic and stem primarily from a lack of construction for years.
"Housing markets have experienced a significant shortage of homes for over a decade, the result of consistent underbuilding," he said.
Ratiu says fewer construction companies survived the 2008–2009 Great Recession, and the ones that did weren't prepared for the wave of millennials who now want to buy homes.
"Many construction companies absorbed the narrative that younger Americans—particularly millennials—were different than prior generations and not likely to buy homes," Ratiu said. "The end result was that, despite a growing population … the number of new homes remained low, leading to a significant gap in housing."
He added the pandemic only exacerbated existing shortage issues. Lumber mill production cutbacks in 2020 drove wood prices higher while supply chain disruptions compounded the scarcity of materials.
Ratiu thinks real estate markets will continue to struggle with affordability in the coming months, but the worst of inflated housing costs may soon be in the rearview due to rising interest rates curbing the demand for new mortgages.
"The frenzied pace of the past two years is behind us, and we are seeing the signs of a more rational market ahead."