The last remaining members of an ethics and society team within Microsoft's artificial intelligence (AI) department didn't survive a recent round of mass layoffs, according to a report.
The change comes as Microsoft signs a "multi-year, multi-billion-dollar investment" deal with OpenAI, the startup behind AI-powered image and text generators like DALL-E and ChatGPT, and upgrades its Bing search engine and Edge internet browser to incorporate a "new, next-generation OpenAI large language model that is more powerful than ChatGPT."
The team, as reported by tech news site Platformer, was tasked to make sure Microsoft's ethical standards regarding AI were actually reflected in product designs. The team was also reportedly working to identify potential risks posed by integrating OpenAI's technology into a range of Microsoft products.
The team was at its peak size of 30 members in 2020, according to the report. Following a reorganization in October 2022, however, only about seven people remained. Microsoft's corporate vice president of AI, John Montgomery, told Platformer that there was great pressure from chief technology officer Kevin Scott and chief executive Satya Nadella, who wanted to get "the most recent OpenAI models" into customers' hands as quickly as possible.
Microsoft still maintains its Office of Responsible AI, which focuses on creating company-wide rules and principles to guide AI development. But employees told Platformer that the ethics and society team was playing a key role in bridging the gap between principles and products.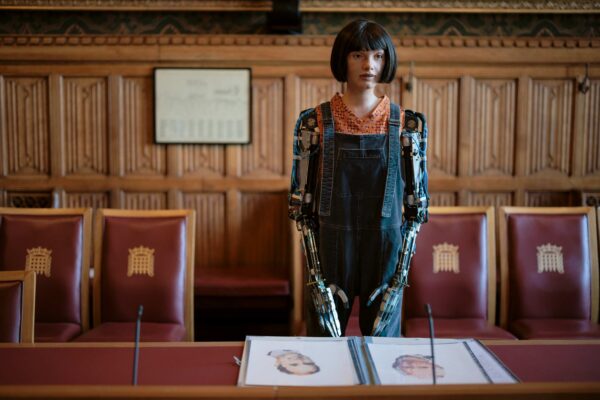 Microsoft didn't respond to a request for comment, but it told Platformer that with the ethics team gone, the overall amount of work dedicated to responsibly has increased.
"Microsoft is committed to developing AI products and experiences safely and responsibly, and does so by investing in people, processes, and partnerships that prioritize this," the company said in a statement to Platformer. "Over the past six years we have increased the number of people across our product teams and within the Office of Responsible AI who, along with all of us at Microsoft, are accountable for ensuring we put our AI principles into practice."
"We appreciate the trailblazing work the ethics and society team did to help us on our ongoing responsible AI journey."
The report also comes as Microsoft and Google continue their race to integrate generative AI technology into their services. On March 14, Google announced a series of new AI-powered features, including new options to compose full letters in Gmail, and to proofread, write, and rewrite documents in Google Docs.
Meanwhile, Microsoft is expected to unveil at the March 16 "Future of Work With AI" event how ChatGPT-like AI will work in Office software, such as Word, Excel, Outlook, and PowerPoint.