Commentary
When China decides to enter into a new undertaking, it rarely holds back. It has built the world's largest high-speed rail network, the world's fastest supercomputer, and the world's largest hydroelectric dam. Beijing's ongoing "Made in China 2025" initiative is a ten-year plan to make the country the global leader in such fields as next-generation information technologies, electric vehicles, advanced robotics, and—in particular—artificial intelligence.
All of these endeavors are undeniably quite impressive, even worthy of praise. But success in one area does not guarantee success in others. Some business sectors still have "very" high barriers to entry, let alone dominance, and sometimes even the most arduous efforts do not pay off.
We have already seen this with China's efforts to break into the commercial airliner business, which have been fitful at best. But another, even more critical technology area is in the field of high-end semiconductors, or microchips.
Designing and fabricating high-end chips—semiconductors with process nodes of less than 5 nanometers and containing up to a billion transistors, usually built on 300 mm wafers—is an arduous task.
In fact, semiconductor design and production remain a critical chokepoint for China's high-technology ambitions. There exists a huge gap between current Chinese chip technology and the global state of the art. In particular, China has found it hard to break the "7-nanometer wall," that is, being able to fabricate chips below that critical threshold.
Taiwan, meanwhile, already builds chips as small as 5 nanometers, which can be found in the new iPhone 12, and South Korea will soon start making a 3-nanometer chip.
China has the goal of producing 70 percent of its own chips by 2025, but it is unlikely to meet that target. At present, China can barely supply more than 15 percent of the semiconductors it needs for its high-tech infrastructure. As a result, Beijing is highly dependent on foreign sources for its microchips and chip-manufacturing technology. Last year, it imported over $300 billion worth of semiconductors, more than it spent on buying foreign oil.
In addition, China has had to import wafer fab technology and machinery, and it is so desperate for semiconductor foundry technology that it even buys used equipment from Japan. Overall, most of China's indigenous chip-making technology is old and getting older, as the technological goalposts continue to outstrip Chinese capacities.
China's inability to manufacture high-end chips "will make it difficult for China to truly dominate the digital revolution enabled by 5G infrastructure, through the growth of the industrial applications of cloud services, big data and artificial intelligence, and progress in computing power, including for mobile devices and connected objects," says Mathieu Duchatel, director of the Asia Program at Institut Montaigne and author of a recent report on this subject.
China's solution to overcoming impediments such as these has been typical: throw a lot of money and manpower at the problem and have it all overseen by central government bureaucrats. In the case of China's microchip sector, this means relying in part on state-owned enterprises, subsidies, and tax breaks.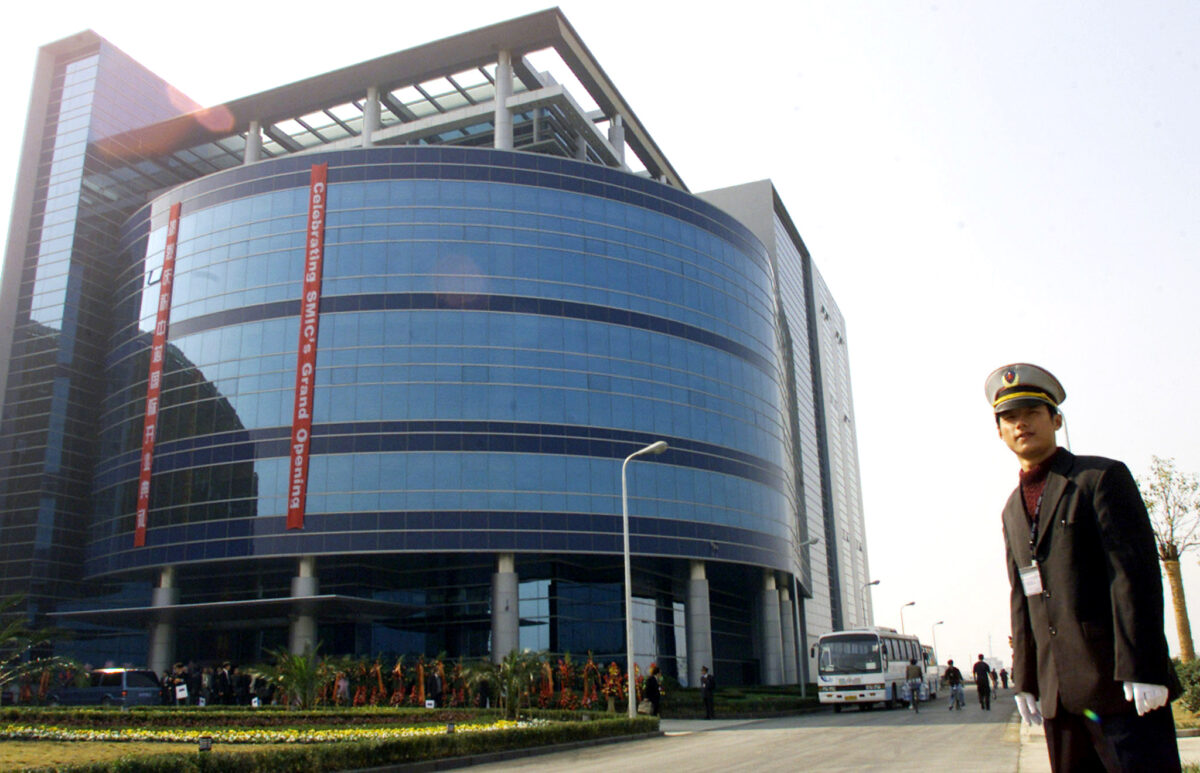 For example, SMIC, China's largest semiconductor foundry, is partially state-owned. At one of the top Chinese wafer fab equipment firms, Naura Technology Group Co., government subsidies accounted for 87 percent of net profits in 2019.
This approach sometimes works, although it is often wasteful. But when it fails, it fails miserably.
So far, in fact, China's top-down state-led model of development has been unable to deliver on the CCP leader Xi Jinping's ambition of creating a high-end national semiconductor industry. For one thing, the semiconductor sector has incredibly high entry costs. A single wafer factory can cost $10 billion, including manufacturing equipment that can cost millions of dollars.
Manufacturing chips is only half the problem; the other half is chip design. The global semiconductor is increasingly bifurcated between "fabless" firms that just design chips—such as Apple and Qualcomm—and "pure-play" semiconductor foundries that manufacture chips according to spec, such as the Taiwan Semiconductor Manufacturing Company (TSMC). TSMC is the world's largest chip foundry, with four GigaFabs in Taiwan, and Taiwan and South Korea together control about 70 percent of all microchip production.
China, to become self-reliant in microchips, would have to do both design and fabrication. In the meantime, given the enduring limitations in its homegrown semiconductor industry, it will continue to rely heavily on imported high-end microchips and on foreign semiconductor technology.
In such cases, China usually falls back on another time-honored tradition—theft. Industrial espionage has been the bread and butter of Beijing's spying efforts for decades, and China has stolen a lot of foreign technology—high-speed rail locomotives from Japan, helicopter and missile technology from France, and fighter jets from Russia.
In late 2018, the U.S. Justice Department indicted two companies, one Taiwanese and one Chinese, for conspiring to steal DRAM technology from Micron, an Idaho-based company manufacturing dynamic random-access memory (DRAM) chips. Micron controls nearly a quarter of the global DRAM market, making it a tempting target for industrial espionage.
Understandably, the West has struck back at Chinese intellectual property theft. The Trump administration placed trade restrictions on several Chinese companies, including Huawei and ZTE. The Biden administration has expanded on this hardline approach, most recently blacklisting seven Chinese companies in order to keep TSMC from exporting advanced microchips to China.
China's ongoing difficulties with creating a globally competitive microchip industry reveal the flaw in relying too heavily on a state-heavy, top-down development model. During a time when there is too much of a tendency to view China as 10 feet tall and succeeding at every endeavor it turns its hand toward, it is important to reflect as well upon its built-in shortcomings.
Richard A. Bitzinger is an independent international security analyst. He was previously a senior fellow with the Military Transformations Program at the S. Rajaratnam School of International Studies (RSIS) in Singapore, and he has held jobs in the U.S. government and at various think tanks. His research focuses on security and defense issues relating to the Asia-Pacific region, including the rise of China as a military power, and military modernization and arms proliferation in the region.
Views expressed in this article are the opinions of the author and do not necessarily reflect the views of The Epoch Times.