Nevada voters won't be able to caucus for former New York City Mayor Michael Bloomberg.
Thirteen candidates filed out the necessary paperwork to get on the state's preference card, including all the top candidates except for Bloomberg.
Bloomberg, 77, has not focused much on the four earliest voting states—Nevada, Iowa, New Hampshire, and South Carolina—hoping instead to win states on Super Tuesday, when voters in more than a dozen states will head to the polls.
Bloomberg is the latest entry into the Democratic primary, not announcing his candidacy until late November 2019.
The Nevada State Democratic Party announced the candidates who will appear on the card on Jan. 1, a day after the filing deadline passed.
Candidates who will be on the card include Sen. Michael Bennet (D-Colo.), former Vice President Joe Biden, Sen. Cory Booker (D-N.J.), South Bend Mayor Pete Buttigieg, former Rep. John Delaney (D-Md.), Rep. Tulsi Gabbard (D-Hawaii), Sen. Amy Klobuchar (D-Minn.), Sen. Bernie Sanders (I-Vt.), Sen. Elizabeth Warren (D-Mass.), billionaire Tom Steyer, author Marianne Williamson, entrepreneur Andrew Yang, and former Massachusetts Gov. Deval Patrick, who announced his entry in the race just before Bloomberg.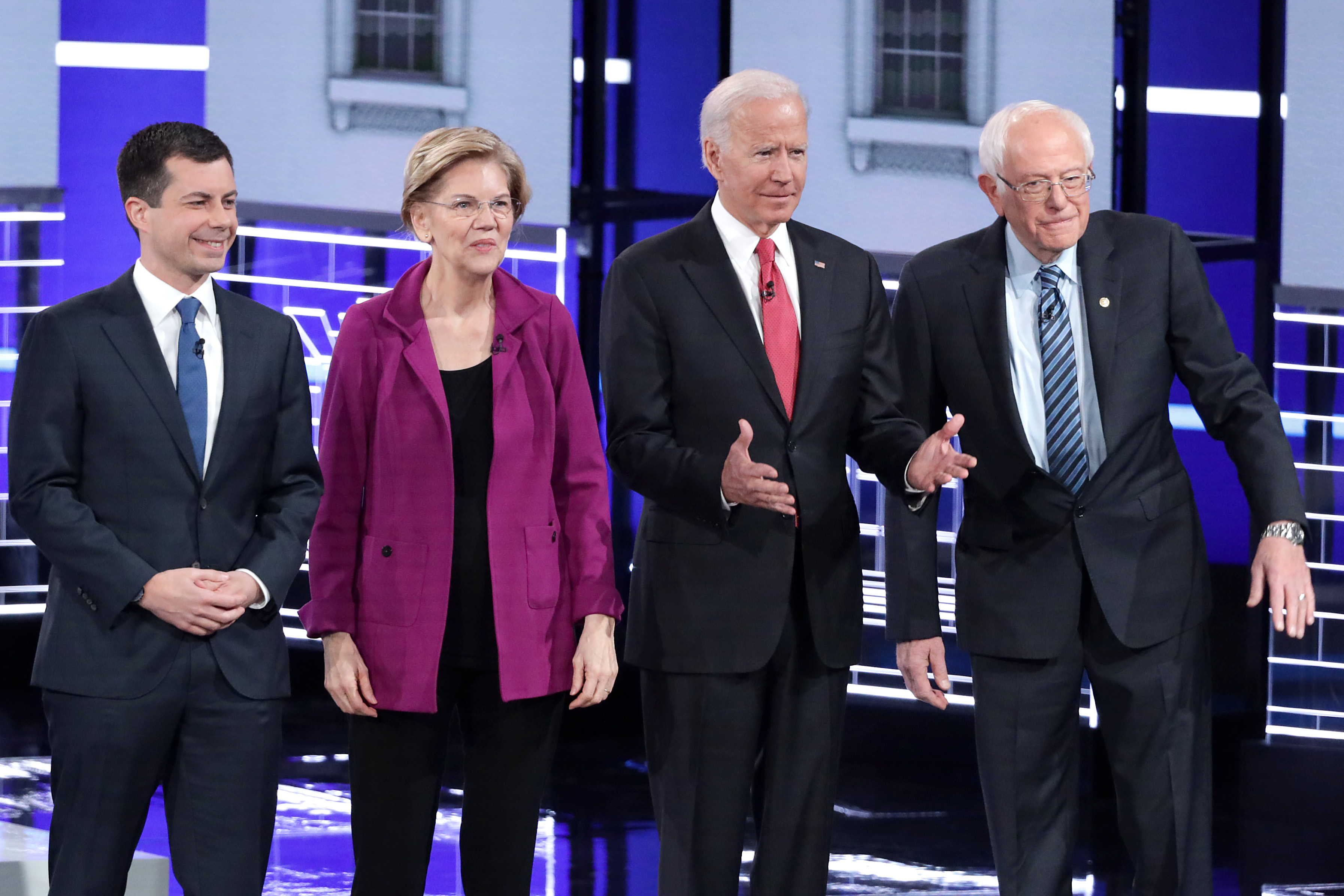 "As the first diverse early state and a key battleground state, Nevada plays a crucial role in the presidential nominating process, making our state a bellwether for the direction of the country. We're beyond excited to have an incredible and diverse slate of candidates competing in our First in the West Caucus in 2020," Nevada State Democratic Party Chair William McCurdy II said in a statement.
A caucus is governed by rules established by a political party. The Feb. 22 caucus will feature voters gathering in groups to show their preference for their top candidates. They'll also fill out preference cards recording who they want to win the caucus.
If the groups for some candidates are too small, the candidate is eliminated from receiving a delegate, according to the state party. Those voters will then need to join a different group. Larger groups will earn the contender a delegate or more than one delegate, who will go to state and national conventions to determine the eventual Democratic presidential nominee.
Nevada had 43 delegates at the Democratic National Convention in 2016, according to the Reno Gazette-Journal. Candidates needed 2,382 of the 4,763 of the total delegates to get the nomination. This election, the state will have 36 pledged delegates and 12 unpledged delegates, which include the two U.S. senators representing the state and other members of Congress. There will be an estimated 4,594 delegates in total.