Police in Miami are now sheltering in place and are no longer responding to calls as Hurricane Irma bears down on South Florida and the Florida Keys on Sunday.
"Our officers are now sheltered for their safety. We cannot respond to calls for service. Stay indoors, DO NOT venture out! #HurricaneIrma," Miami Police tweeted at 9:10 a.m. ET on Sunday.
According to the Miami Herald, emergency responders across Florida called on residents to stay off the roads.
"Power lines are down and roads are flooded," said Fort Lauderdale Fire Rescue on Facebook. "It is extremely dangerous outside with flying debris. Stay inside and bunker down."
Miami Beach rescue teams also stated that it's too dangerous to respond.
The Broward Sheriff's Office said it would keep deputies off roadways.
Florida Power and Light on Sunday said that more than 1 million residents throughout the state are without power due to Irma's winds. The bulk is located in Miami-Dade County, where 657,000 were without power as of 10 a.m.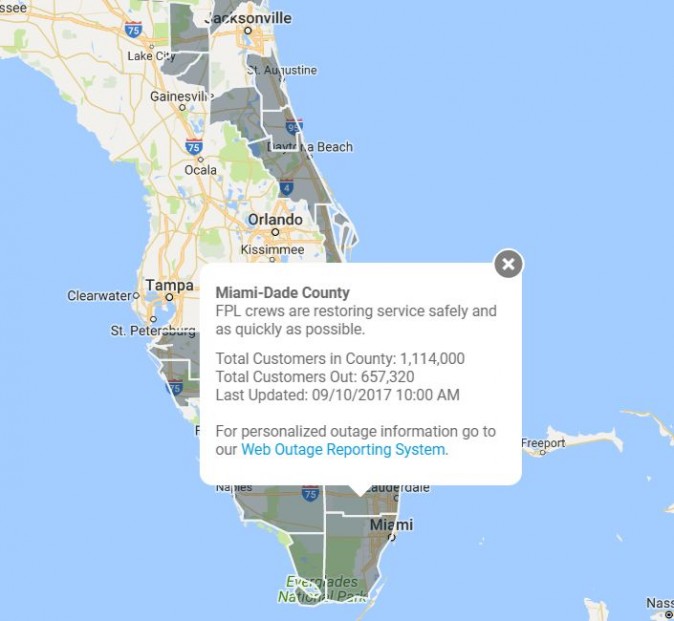 The National Hurricane Center said that the Category 4 hurricane made landfall at 9:10 a.m. ET on Cudjoe Key.
Sen. Marco Rubio, the Florida Republican, warned residents of Naples, Fort Myers, Sarasota, and Tampa Bay on Sunday morning.
"This is a very unique storm because of its size and scope. You usually are able to say that there's some safe place in the state that you can go to. In this particular case, virtually the entire state is being impacted by the storm," Rubio told CBS News.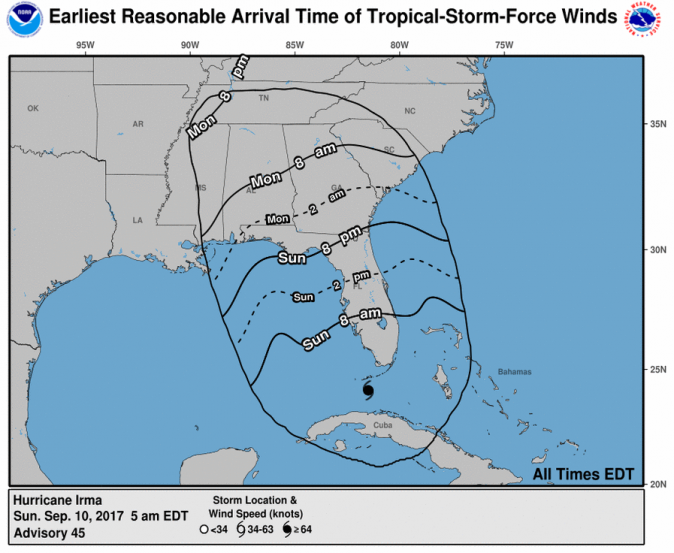 Rubio called on people to heed what local officials say.
"If you are in one of the storm surge areas, it is important for you—there's still a chance to get out, to heed those warnings. This is not going to turn, it's not going anywhere else, it's coming in the next few hours. You're probably feeling the effects of it already," said Rubio.