Despite its striking beauty, snow can become a deadly adversary, taking down infrastructure and costing the lives of many when temperatures drop and harsh winters take hold. Earlier this year, parts of Germany and Austria were put on high alert when snow and weather-related incidents claimed the lives of 12.
Playing in the snow can be fun but can very quickly turn deadly when someone gets trapped in it. For one wild goat in Austria, the snow proved to be too much to handle after it got buried when a train that passed by covered it in snow. Thankfully, the goat was rescued by two men who sprang into action from the train and did not think twice to lend the animal a helping hand.
While clearing the train tracks at the Gesaeuse national park in central Austria,  employees of the Austrian Federal Railways noticed an animal on the side of the track.
The animal, a chamois, a type of goat-antelope, had refused to move away as the train approached despite its loud honking. As a result, the chamois was enveloped in the snow.
Thankfully, the workers were quick to assist the chamois and jumped out of the train with shovels and started to dig it out.
Although the chamois is known for its ability to leap tall heights, with a single jump reaching 6.6 feet vertically, the thick snow that surrounded it had proven too tough to contend with, and it waited for the men to dig it free.
The chamois's signature slender black horns could hardly be seen underneath the blanket of snow.
In a video released by the Austrian Railway OEBB, the men were careful not to hurt the chamois as they removed the snow on top of it. After careful digging by the men, the chamois was finally able to pull itself out of the snow and ran to a nearby forest.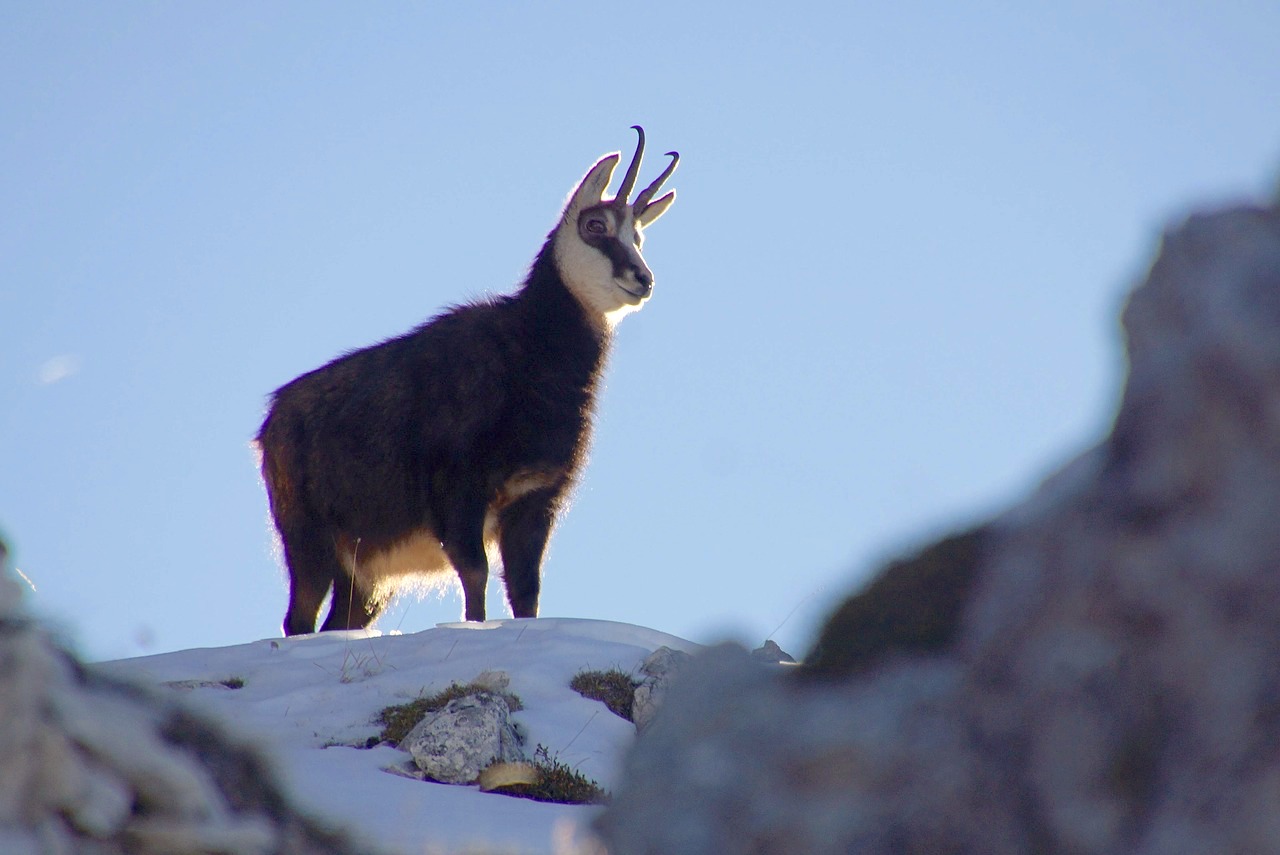 The video of the rescue went viral online, with its Facebook views reaching more than a million and Twitter views reaching more than 133,000. Netizens have been quick to praise the two workers for assisting the helpless chamois.
One person commented, "Congratulations, my admiration and love for these selfless people! Way to go!"
While another wrote in German: "A heroic act! Normally, little to no thought is given to how difficult it is for animals in the snow. Not every animal will probably be gifted with so much luck."
This story just proves that true kindness does not end with kinship or is even species-bound. These men could've easily looked the other way and went on with their business. Instead, they helped the animal as if it were another person. And it's a gesture that has resonated with thousands.