Several former members of Women of Chapman (WOC) left the fundraising organization that supports Chapman University due to differences in opinion regarding school policy and the retirement of John Eastman, the university's former dean of law, who left the school after speaking at the Jan. 6 "Save America" rally in Washington.
Orange County resident Anne Manassero, past president and board member of WOC for more than 18 years, told The Epoch Times that things began to unravel for her and others when she tried to find out the details surrounding Eastman's retirement.
Because members of the WOC board act as community ambassadors for the university, answering questions and recruiting new members to the group, Manassero said she felt it was an appropriate move to leave the organization, given the circumstances.
"Steering committee members were being asked about what had happened with John Eastman, and all we knew about his 'retirement' was coming from conflicting media coverage," Manassero said. "We were just looking for information … It wasn't meant to be anything political or divisive."
Manassero said that a letter to the Los Angeles Times signed by dozens of Chapman faculty and board of trustees members seemed to be the driving factor in Eastman's departure. But she felt there had to be more than one side to the story.
"Last month, 159 Chapman University faculty members signed a statement of outrage that law professor John Eastman was using his university credentials in a spurious lawsuit before the U.S. Supreme Court. At the time, we did not call for his ouster," the letter reads.
"But his actions Wednesday that helped incite a riot against the U.S. government put matters into a different realm. They should disqualify him from the privilege of teaching law to Chapman students and strip him of the honor of an endowed chair."
After the letter was published, Manassero said she still believed that Eastman had plenty of support at the school.
"We were finding it difficult to understand how a group of vocal protestors coming out against Dr. Eastman would result in his leaving, because we also knew that he had a lot of support, perhaps less vocal. But nevertheless, not everyone thought he had done anything so severe that he would agree to leave Chapman after such a long and distinguished career," Manassero said.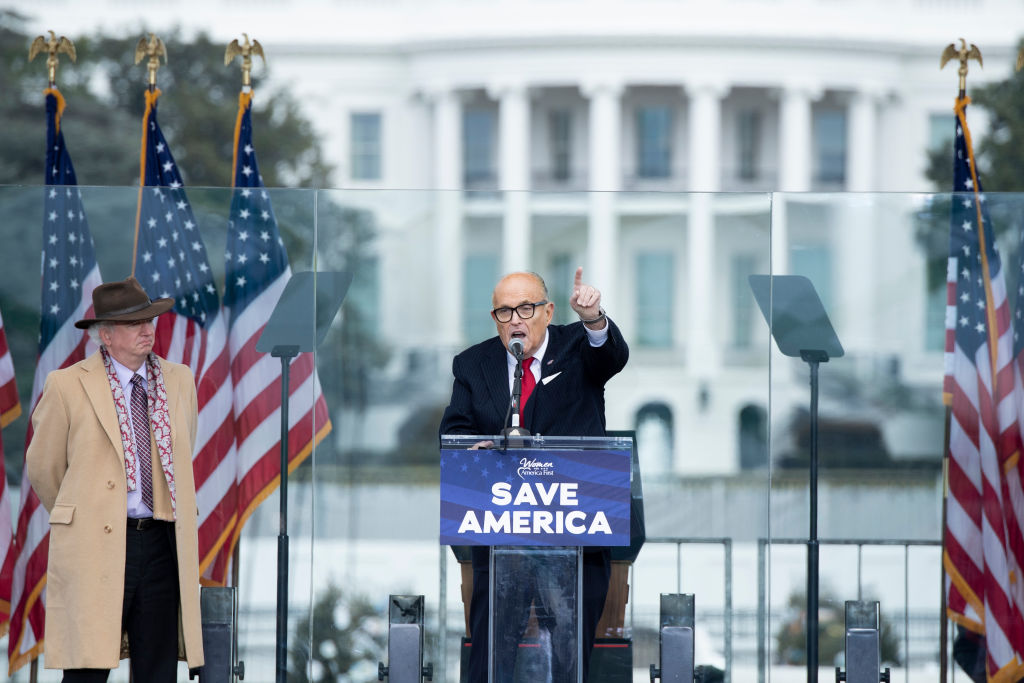 Eastman Retires
On Jan. 13, Chapman University President Daniele Struppa sent a statement to the Chapman community about Eastman's resignation.
"After discussions over the course of the last week, Dr. John Eastman and Chapman University have reached an agreement pursuant to which he will retire from Chapman, effective immediately," Struppa said. "Dr. Eastman's departure closes this challenging chapter for Chapman and provides the most immediate and certain path forward for both the Chapman community and Dr. Eastman. Chapman and Dr. Eastman have agreed not to engage in legal actions of any kind, including any claim of defamation that may currently exist, as both parties move forward.
"The university is not able to comment further on the specifics of confidential personnel matters and will make no further statements on this matter."
After his departure, Eastman posted a statement about his decision to retire in The American Mind, a publication of Claremont Institute, where Eastman directs its Center for Constitutional Jurisprudence.
"It is with mixed feeling that I announce my retirement from Chapman University today. Apart from prominent visitorships at the University of San Diego and the University of Colorado Boulder, my entire academic career has been as a professor and Dean at the Chapman University Fowler School of Law."
Pointing to his "strong working relationship" with Struppa, Eastman fired back at his accusers.
"But I cannot extend such praise to some of my 'colleagues' on the campus or to the few members of the Board of Trustees who have published false, defamatory statements about me without even the courtesy of contacting me beforehand to discuss," he said. "I am grateful that not a single one of my colleagues at the Law School signed such a defamatory letter.
"To my knowledge, not one of the faculty signers has a law degree, and the three members of the Board of Trustees who are lawyers (and hyper-partisan Democrats) are clearly not well-versed in the constitutional questions at issue—either the Article II role of legislatures or the definition of the 'incitement' exception to the First Amendment's freedom of speech. Nevertheless, these 169 have created such a hostile environment for me that I no longer wish to be a member of the Chapman faculty, and am therefore retiring from my position, effective immediately."
Leaving Women of Chapman
"For those of us who chose to leave the [WOC] organization, we felt like the situation was badly handled, that a small group of highly vocal people were heard, but that there was no other public discussion about Eastman's side of the story, which if you read his statement, is incredibly compelling and undermines the protestors' claims, which ultimately led to his departure," Manassero said. "That didn't feel right, and we decided we just couldn't support a university that would treat a distinguished, tenured professor in that manner simply because his politics were different than those of his critics.
"That's when we began to realize that the university is turning towards taking this whole 'woke' posture, and we decided that that that is not acceptable for those of us who have spent a significant amount of time, energy, and money in supporting Chapman all these years. We're concerned about the direction of the school.
"Chapman University has meant a lot to us, to me personally. This whole thing makes me very sad."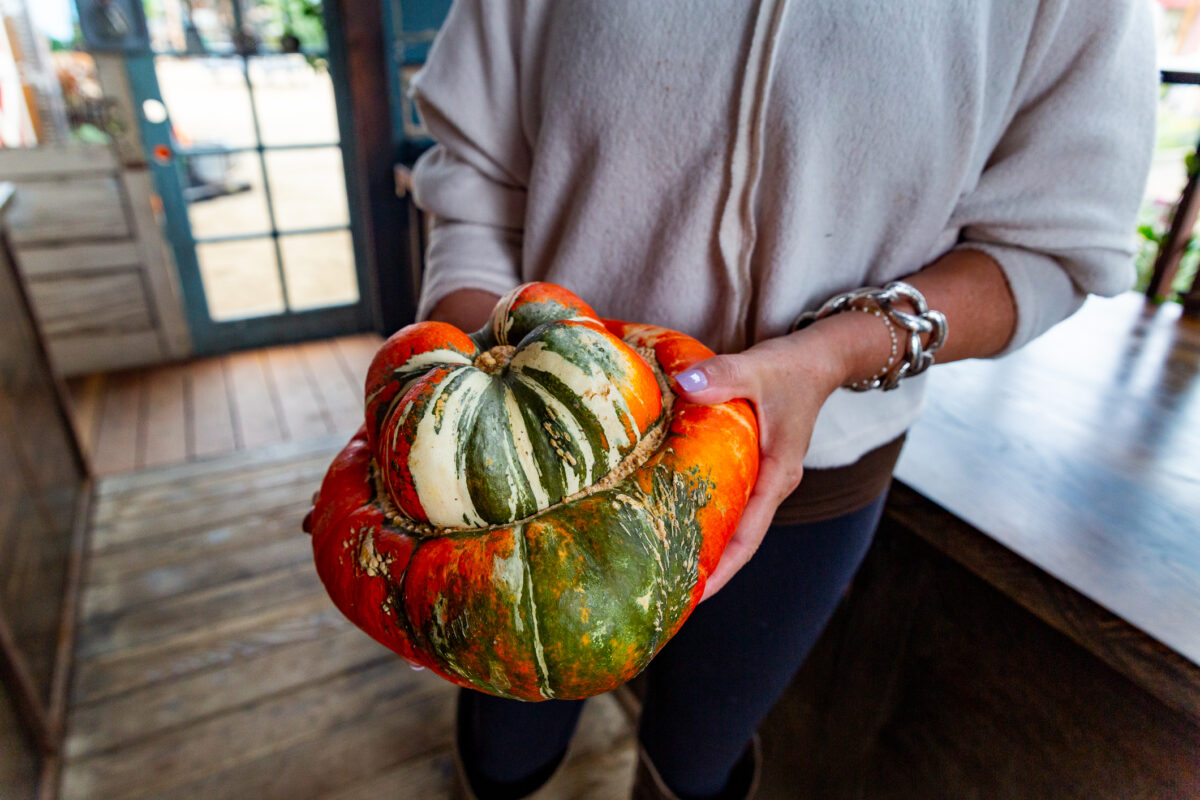 50 Years of Fundraising
Founded in 1971 with 35 initial members, WOC has grown to have more than 200 members. The organization has hosted numerous educational and philanthropic events, including its signature annual fundraiser "Christmas at The Ritz." It has also given more than $8.8 million to the university through funding student scholarships, as well as various capital campaigns and programs across campus.
Currently, the group has committed to more than $2 million in pledges to support the Keck Center of Science and Engineering and the Harry and Diane Rinker Health Science Campus in Irvine. WOC has also contributed to Chapman's CU Safely Back Fund and underwritten a portion of the Provost's Arts and Lecture Series, as well as Dodge College's Women of Chapman Distinguished Artist Series.