Former First Lady Melania Trump's representatives have criticized CNN over an anonymously sourced report, asserting that the story shows the media's "unhealthy obsession" with her.
"Mrs. Trump is no longer First Lady. She is a private citizen, mother, & wife. Sources in this article are not affiliated w her nor have insight into her thoughts or daily life. CNN's FLOTUS Correspondent choosing to publish false gossip illustrates the media's unhealthy obsession," the office of Melania Trump said in a statement on social media.
The CNN report cited several people in claiming Trump's daily life since leaving office has had nothing to do with politics. One of the unnamed sources allegedly said the former first lady was disengaged from the impeachment trial of her husband, former President Donald Trump, which ended with his acquittal on Feb. 13.
The report didn't cite a single named source.
Trump's office, in addition to its criticism, shared a post by Women for Trump co-founder Amy Kremer, who wrote, "Why is it necessary to write a hit piece on Melania Trump after she has left the WH & is just trying to live her life in private, @KateBennett_DC ? Please, have some grace & leave her alone."
Kate Bennett was CNN's primary reporter covering Trump when she was in office.
Bennett and CNN didn't immediately respond to requests by The Epoch Times for comment.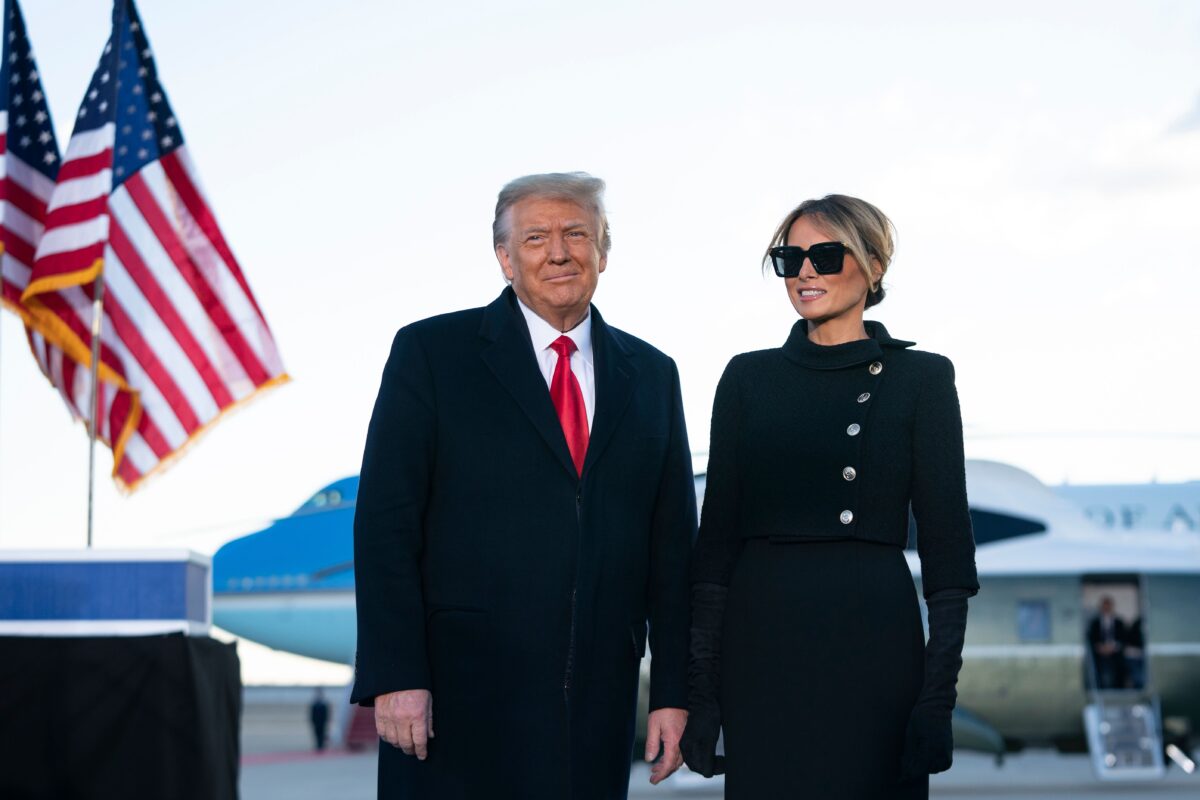 Trump has primarily kept to herself since she and her husband ceded the White House to President Joe Biden and First Lady Jill Biden on Jan. 20.
Trump established a formal personal office on Feb. 12. Supporters were told to follow an account on Twitter to keep current on updates about the former first lady.
Trump also released a video message on Jan. 18, telling supporters she was honored to have been the first lady of the United States.
Trump and the former president are living at Mar-a-Lago, their resort in Palm Beach, Florida.
The family is embroiled in a battle over their residency, with some residents alleging they're not allowed to live there full-time.
But the president of the Palm Beach Council and the town's attorney have indicated the Trumps can live there, saying that under the town's code, they are likely employees of the resort.
John Marion, the president's lawyer, told the town council last week that the former president "is always present" at Mar-a-Lago and has duties including the evaluation of workers.
The former president, meanwhile, issued his latest statement on Feb. 13, after the Senate acquitted Trump a second time.
"Our historic, patriotic and beautiful movement to Make America Great Again has only just begun," he said. "In the months ahead I have much to share with you, and I look forward to continuing our incredible journey together to achieve American greatness for all of our people. There has never been anything like it!"