The federal government has expanded funding to allow more Australians to claim relevant Medicare rebates for IVF and genetics, high blood pressure, chronic bowel inflammation, and breast cancer treatment from Nov. 1.
Health Minister Greg Hunt said that until now, people in their in vitro fertilisation (IVF) journey who know they carry genetic diseases could only test their child if they paid privately.
From November, people will be able to claim a rebate for Pre-implantation Genetic Testing (PGT) services provided within the existing IVF process.
"There are 15,000 babies born with IVF in Australia every year. Almost 5 percent of our children are IVF babies," Hunt said. "But this [funding] means more children will now be born free of genetic conditions and for parents it's a saving of $3,000 to $4,000 a year."
Types of genetic disorders able to be tested include, but are not limited to, cystic fibrosis, muscular dystrophy, spinal muscular atrophy, fragile X, neurofibromatosis, and Huntington disease.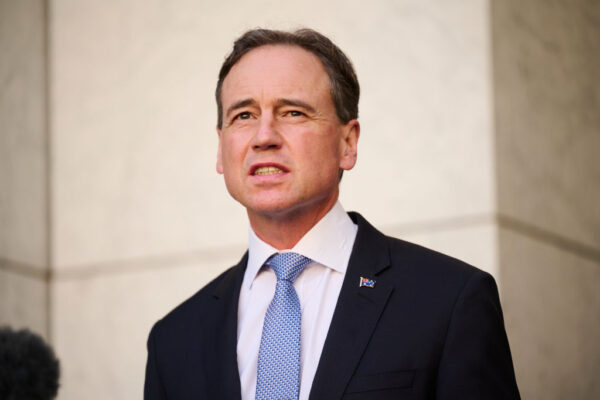 Australians will also be able to claim rebates for an ambulatory blood pressure device, which monitors continuously for 24 hours to help diagnose if someone has high blood pressure.
"Ambulatory blood pressure monitoring is the best available test to confirm the diagnosis of hypertension and more effective than in-clinic blood pressure monitoring," Hunt said.
Around 1 in 3 Australians aged 18 and over have high blood pressure, or hypertension, and many are not aware of it.
"This is a significant development in hypertension awareness and care in Australia, and we anticipate that this listing will benefit more than 400,000 Australians in the first 12 months," Hunt said.
Patients with chronic bowel inflammations will also be able to claim a rebate for faecal calprotectin testing, a non-invasive laboratory test, meaning fewer patients will require diagnostic endoscopy and colonoscopy procedures.
To be eligible, a patient presenting to a doctor must have been experiencing symptoms suggestive of inflammatory or functional bowel disease for over six weeks, and be under 50 years of age.
Australians battling breast cancer will also have improved access to the Verzenio oral medicine, which inhibits two proteins that drive the growth of tumour cells and slow the progression of the cancer in patients.
"Without this Pharmaceutical Benefits Scheme subsidy, Australian patients would pay around $80,000 per course of treatment," Hunt said. "Instead, they'll only pay $41.30 per script or $6.60 with a concession card for these medicines."
"This listing will help improve the lives of many Australians, ensuring they can access the treatment they need, while reducing their out of pocket costs."