The median house price for Sydney is racing towards $1.5 million, while two other Australian capital cities have also passed $1 million (US$740,000), according to figures released on Thursday.
The Domain House Price Report for the June 2021 quarter revealed that the Sydney median house price had reached over $1.4 million (US$1m) after rising an astonishing 8.2 percent over the quarter, or $1,200 per day.
Over the year, prices grew by 24 percent—the fastest annual growth rate since Domain began the record in 1993.
Domain's chief of research and economics, Nicola Powell, described Sydney's growth as unprecedented but expects the pace of growth to ease as more buyers get priced out of the market.
"What we've seen this year is something Sydney hasn't experienced before … it's unparalleled," Powell told Domain. "It exceeds the boom-time results of 2015 and even 2002."
The report found that all Sydney regions have hit record highs, but the strongest quarterly growth was seen in the mid-priced areas such as Baulkham Hills, Sutherland, Ryde, and the South-West.
It comes after Sydney's luxury housing market topped the growth charts during the last quarter, suggesting price acceleration will begin to ease.
It is also argued that Sydney's current 2-month lockdown could pull the brakes on the city's housing market.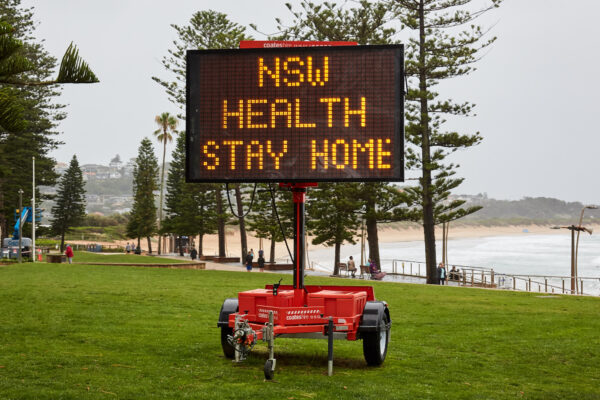 However, during previous lockdowns, property researcher CoreLogic found that transactions would slow, then 'catch up' as soon as restrictions eased. Government and financial institution response also helped to prevent significant falls in the market.
"A big part of why the housing market didn't see further value declines was the enormous income support packages provided to households, the role of JobKeeper in maintaining employment relationships, low mortgage rates, and mortgage repayment deferrals," CoreLogic Head of Research for Australia Eliza Owen said.
Meanwhile, Melbourne and Canberra have also both joined the $1 million club.
Melbourne house prices have grown 16 percent in the past year, while prices in Australia's capital city of Canberra have skyrocketed 29 percent over the year.
The cheapest capital city to buy into is now Perth, sitting at just under $600,000 after a subdued 1 percent growth since the previous quarter.
However, CoreLogic figures say that the Sydney median house price is currently over $1.2 million, with Melbourne inching towards the $1 million mark.
It also found that June 2021 marks the biggest gap in 15 years between the median house and unit prices across Sydney, Melbourne, Brisbane, Adelaide, and Canberra as homeowners preference has strongly shifted towards low-density housing.