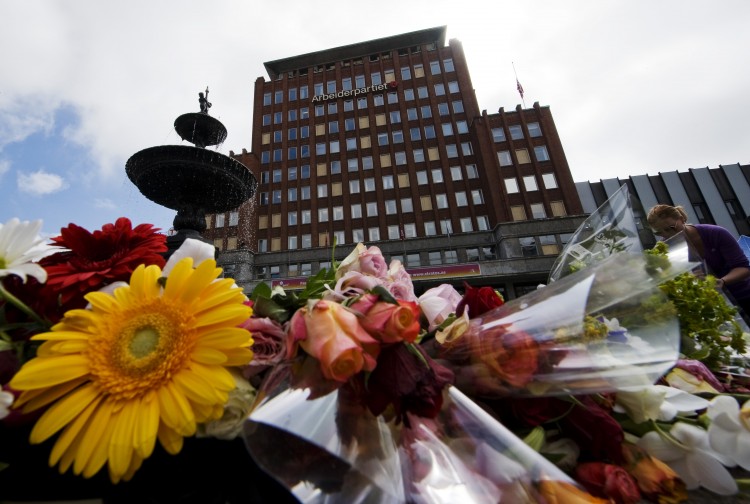 The United Nations' human rights office on Wednesday slammed the media for initial reports that linked the terrorist attacks in Norway with Islamic militants.
Heiner Bielefeldt, the U.N. Special Rapporteur on religion and freedom of belief, said without any evidence, media automatically assumed last Friday's attack that killed 76 people was linked to Islamic extremism.
"The way in which some public commentators immediately associated the horrifying mass murder in Norway last Friday with Islamist terrorism is revealing and indeed an embarrassing example of the powerful impact of prejudices and their capacity to enshrine stereotypes," he said in a statement.
Early media reports following the first round of attacks, the bombing of a government building in Norway's capital Oslo, suggested Muslim militant groups sympathizing with Al-Qaeda were responsible for the attacks.
Reports suggested the Islamic militant attacks came about in response to Norway's contribution of troops to the wars in Afghanistan in Iraq.
Links were also made to the republishing by Norwegian newspapers of a dozen editorial cartoons that depicted the Islamic prophet Muhammad first published in the Danish newspaper Jyllands-Posten in 2005, sparking outrage in the Muslim world.
"Norway has been in al Qaeda's crosshairs for quite some time," said CNN terrorism analyst Paul Cruickshank, when asked why terrorists would target Norway.
U.S.-based media watchdog group, Fairness and Accuracy In Reporting (FAIR), is also pointing to the role that journalists played in hyping up fears of an Al-Qaeda related attack.
"It's not just the terrorism experts that promote this point of view," said Steve Rendall, a senior analyst at FAIR and co-host of the organization's radio program Counterspin. "Our corporate media in general, our U.S. media in general, with many exceptions, promote this view that terrorism equals Islam."
Rendall points to a historical trend in the public's perception of terrorist attacks over at least the last 30 or so years. But he says public officials' habit of equating terrorism with Islamaphobia is part of what feeds the problem.
"Probably since the hostage crisis of 1979 in Iran, and in some periods off and on before that, since those days, terrorism has been equated with Islam, with Arabs, with Islamic groups, no matter what the facts were," said Rendall. "I think partly that [this is the type of] terrorism that our officials care about."
Rendall says the powerful rhetoric spouted by public officials feeds the media's need to cow to them.
"Our media are too much slaves to power. They are supposed to be watch dogs and not lap dogs."
While the attacks in Norway did bear the hallmarks of earlier attacks by Al-Qaeda, such as the bombings of Madrid in 2004, and the bombings of the transport system of London, the motivation for the attacks was on the opposite end of the spectrum. The attacker, 32 year-old Norwegian Anders Behring Breivik, was apparently driven by Islamophobia and being strongly anti-immigration.
According to the presiding judge in the case on Monday, Breivik has said that he carried out the attacks to eliminate Islamic cultural influence throughout Europe.
"The tragic events in Norway on Friday 22 July are a sad indication to me of the need for a more robust confrontation of Islamophobia," said Paul Beran, director of the Outreach Center at the center for Middle Eastern Studies at Harvard University in a statement.
"This kind of Islamophobia, which assumes terrorist acts are perpetrated by Muslim extremists first and foremost, serves to further divide us … It also risks failing to understand the complex and diverse roots of terrorism and terrorist acts."
With additional reporting by Jasper Fakkert.