Senate Majority Leader Mitch McConnell (R-Ky.) said that convicting President Donald Trump in a Senate impeachment trial would "almost guarantee the impeachment of every future president."
McConnell noted that some Democrats have been trying to impeach Trump since he was inaugurated, including House Judiciary Chairman Jerrold Nadler (D-N.Y.), who campaigned for the chair by touting his expertise regarding impeachment.
The push to impeach Trump "isn't really about Ukraine policy or military assistance money," McConnell said on the Senate floor in Washington on Tuesday.
"Presidential impeachment may be the gravest process our constitution contemplates. It undoes the people's decision in a national election, going about it in this subjective, unfair, and rushed way is corrosive to our institutions. It hurts national unity, and it virtually guarantees—guarantees—that future Houses of either party will feel free, free to impeach any future president because they don't like him," he said.
While "House democrats may have descended into pure factionalism," the Senate was designed by the founding fathers "to stabilize our institutions, to break partisan fevers, to stop short-term passions from destroying our long-term future," McConnell added.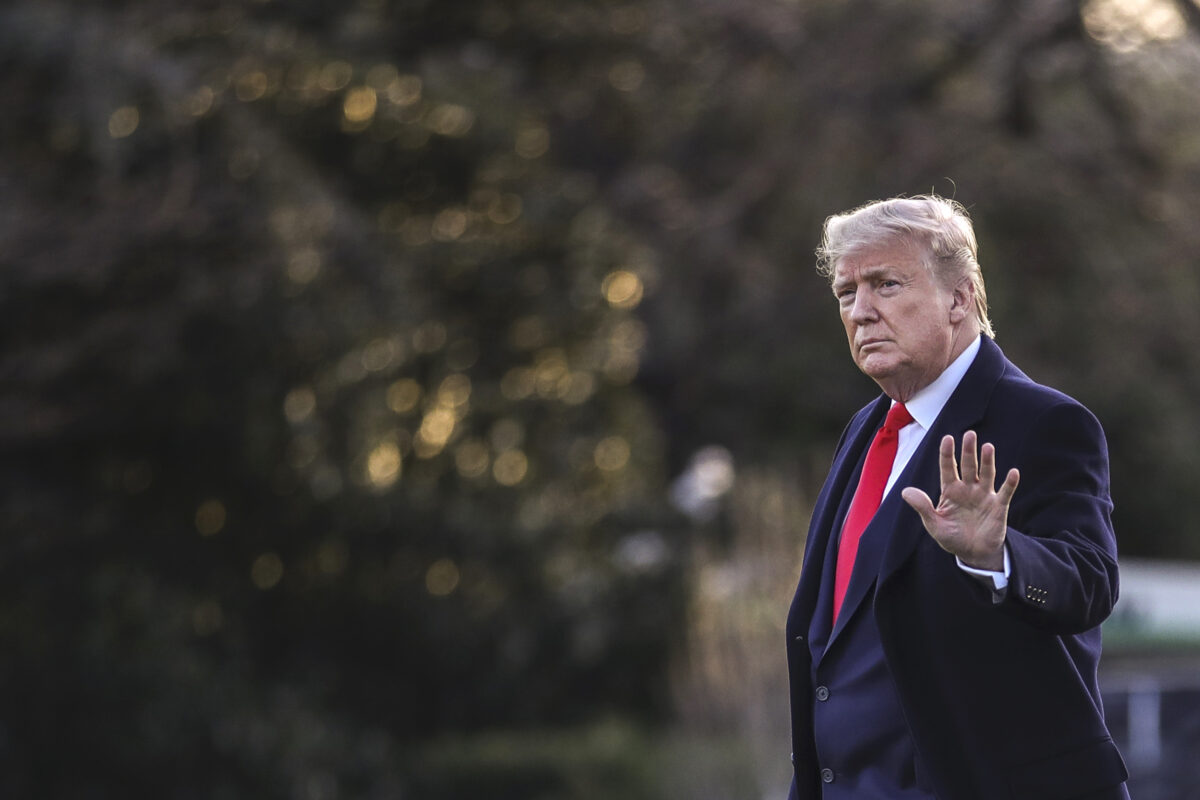 McConnell has repeatedly derided the impeachment case built against Trump, calling it "weak" and "half-baked." He has resisted calls to insert the matter of whether to call witnesses in the Senate's initial vote on trial guidelines, citing precedent established during President Bill Clinton's 1999 trial. And he has said he would be surprised if Trump wasn't acquitted.
The House voted to impeach Trump for abuse of office and obstruction of Congress on Dec. 18, 2019. The House was slated to vote to send the impeachment articles to the Senate on Jan. 15, allowing the body to establish rules and start the trial. McConnell said this week the trial will likely start on Jan. 21.
Senators will hear presentations from House managers and Trump's representatives before submitting written questions. Senators aren't allowed to speak during the trial, which is presided over by Supreme Court Chief Justice John Roberts.
After that, senators will vote on whether to call any witnesses.
To dismiss the articles, acquitting Trump, a simple majority is required. To convict him, or remove him from office—which has never happened in U.S. history—a supermajority is required (67 votes). The GOP holds a 53-47 majority in the Senate.
Senate Democrats have accused Republicans of planning to hold a quick trial without witnesses. Sen. Chris Van Hollen (D-Md.) said on the Senate floor Tuesday that "It is vitally important that we get relevant witnesses, that we get relevant documents and that we have a fair trial and get to the truth."