Senate Majority Leader Mitch McConnell (R-Ky.) said Senate Minority Leader Chuck Schumer (D-N.Y.)'s demands for a lengthy impeachment trial in the Senate featuring at least four new witnesses would set a "nightmarish precedent."
"The Senate is meant to act as judge and jury, to hear a trial, not to re-run the entire fact-finding investigation because angry partisans rushed sloppily through it," McConnell said on the Senate floor on Dec. 17, criticizing Schumer for not speaking to him in person and instead writing him a letter and holding a press conference.
McConnell said that Schumer is requiring things that are different from Bill Clinton's 1999 impeachment trial.
"Instead of a tried and true 1999 model—start the trial and then see how senators wish to proceed—the Democratic leader wants to write a completely new set of rules for President Trump," McConnell said. "He wants to guarantee up front that the Senate hear from the very specific witnesses instead of letting the body evaluate the witness issue after, after opening arguments and senators' questions like back in 1999."
Schumer said in his letter he wants four current or former Trump administration officials to testify, including acting White House Chief of Staff Mick Mulvaney. Speaking to reporters later, he dismissed any witnesses some Republicans have said they want to testify, such as former Vice President Joe Biden's son Hunter Biden.
He also defended his change in tune from the Clinton trial, alleging the Clinton and Trump impeachment trials would be "completely different."
"The witnesses in '99 had already given grand jury testimony and we knew what they were to say. The four witnesses we saw have not been heard from and that is the difference and it's a difference that is totally overwhelming," he added.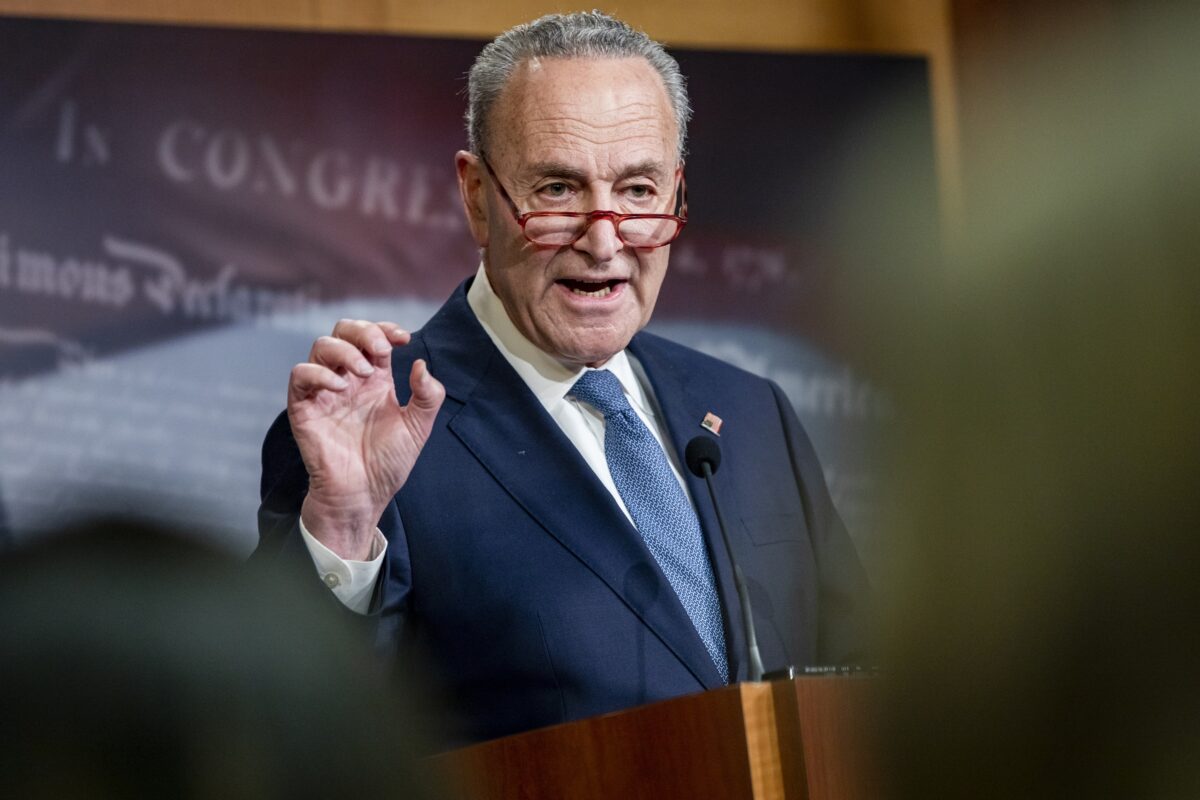 McConnell noted that Schumer voted to dismiss the case against Clinton before a trial was held and that Schumer did not push for a similar motion.
"Look, most people understand what the democratic leader is really after. He is simply trying to lock in live witnesses. That is a strange request at this juncture for a couple of reasons. For one thing, the 1999 version of Senator Schumer vocally opposed having witnesses, even when the question was raised after hours of opening arguments from the lawyers, hours of questions from senators, and a failed motion to dismiss. He favors live witnesses this time before the Senate even has articles in hand," McConnell said.
"Moreover, presumably, it will be the House prosecutor's job to ask for the witnesses they feel they need to make the case. So why does the Democratic leader here in the Senate want to predetermine the House impeachment manager's witness request for them before the House has even impeached the president?"
McConnell said Schumer might have "the same impression" of the House's case against Trump, "that from everything we can tell, House Democrats' slap-dash impeachment inquiry has failed to come anywhere near, anywhere near the bar for impeaching a duly elected president, let alone removing him for the first time in American history."
"He wants to volunteer the Senate's time and energy on a fishing expedition to see whether his own ideas could make Chairman Schiff's sloppy work more persuasive than Chairman Schiff himself bothered to make it," McConnell said, asserting that it would set a "nightmarish precedent."

"We don't create impeachments over here, Mr. President. We judge them," he said.
Schumer said later on the floor that McConnell was the one who spoke first about the impeachment without consulting him, pointing to the Kentucky lawmaker's appearance on Fox News.
"Let me say this. I listened to the leader's speech. I did not hear a single sentence, a single argument as to why the witnesses I suggested should not give testimony. Impeachment trials like most trials have witnesses. To have none would be an aberration. Why is the leader, why is the president so afraid of having these witnesses come testify? What are they afraid the witnesses would say?" Schumer said.
Schumer said he doesn't want a trial solely consisting of a repeat of what took place in the House, even as he claimed that "the House has built a very strong case against the president."
"Maybe that's why the president is afraid, because the House case is so strong that they don't want witnesses that might corroborate it," he added.