Senate Minority Leader Mitch McConnell (R-Ky.) on Tuesday said Republicans will attempt to block Democrats' June agenda, including a House-passed voting bill.
Speaking on the Senate floor, McConnell said that the Democrat majority "decided that June is kind of a check-the-box month with all of the extreme left-wing provisions that they support that have been coming out of the House."
"Hopefully, we'll sober up after that and get back to doing work together," McConnell added, saying: "It's pretty clear that bipartisanship is over."
"We passed six bills so far this year—significant bills on a bipartisan basis. Bills that came out of committee that had buy-in from both sides," he said. "But I think that's coming to a screeching halt."
McConnell said the Republicans in the Senate have the capability to halt the Democrats' agenda. The Senate is tied 50-50 with Vice President Kamala Harris serving as a tie-breaker.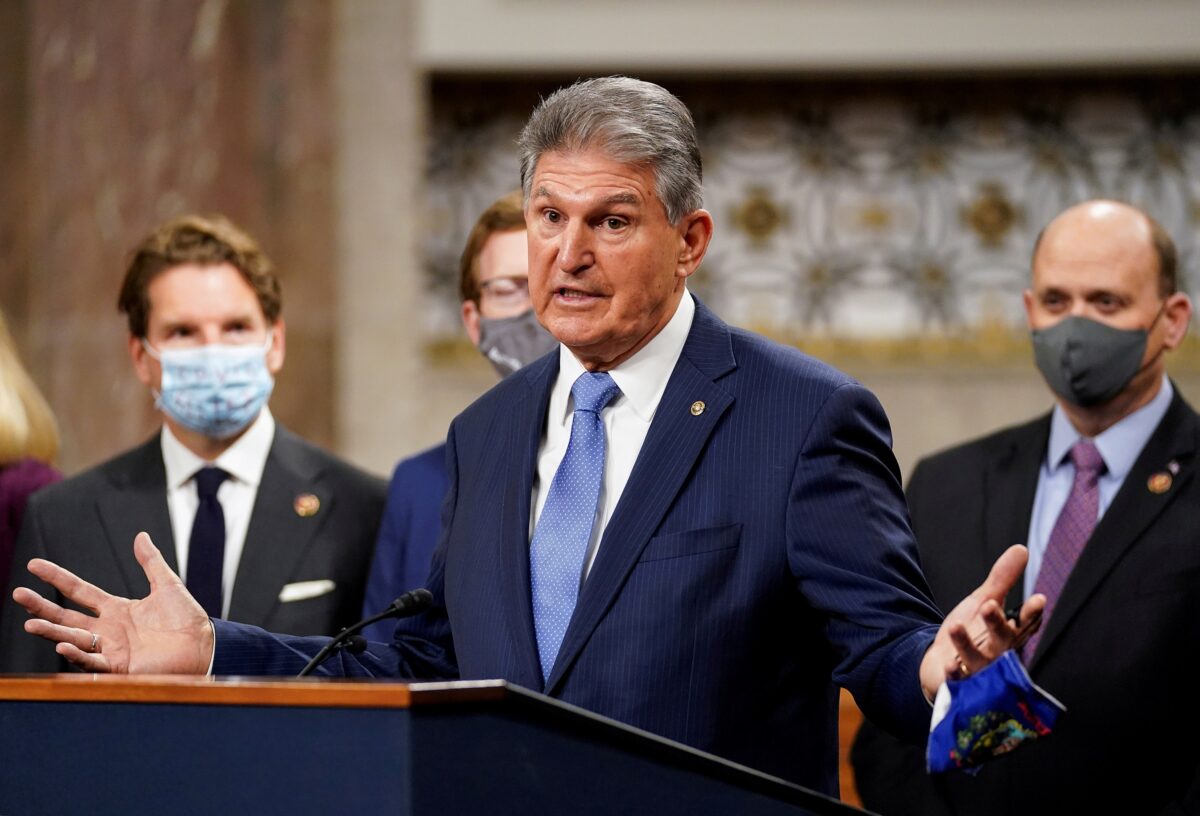 "They're ordering and including lots of things that are not what the traditional infrastructure ideas would include," Sen. John Barrasso (R-Wyo.), a member of the Senate Republican leadership, said, according to the Washington Examiner. "They're focused on climate change and social welfare. Those are the sorts of things that they want to have massive tax increases to pay for it."
Meanwhile, Sen. Joe Manchin (D-W.Va.) has vowed to oppose legislation that would abolish the filibuster, which allows the minority party in the Senate to block legislation. To overcome any GOP filibuster, Democrats would need to get 60 votes.
The West Virginia senator, who met with civil rights leaders earlier in the day, said he had a "constructive" meeting with the leaders but said he wouldn't support the election-related "For the People Act" that is supported by House Speaker Nancy Pelosi (D-Calif.) and other top Democrats. "No, I don't think anybody changed positions on that," Manchin said.
McConnell told reporters on Tuesday that there is no need to pass another bill to strengthen the 1965 Voting Rights Act named after the late Rep. John Lewis (D-Ga.).
"There's no threat to the voting rights law. It's against the law to discriminate in voting based on race already. And so I think it's unnecessary," McConnell said, reported The Hill.
The comments came as Pelosi on Tuesday urged Congress to pass both the John Lewis Voting Rights Advancement Act and the For the People Act.