Senate Majority Leader Mitch McConnell (R-Ky.) signed onto a resolution introduced by Sen. Josh Hawley (R-Mo.) seeking to change the Senate's rules to dismiss articles of impeachment if they aren't transmitted within 25 days of their approval, which would be Jan. 12.
Hawley's office confirmed McConnell's backing, saying the so-called "Hawley rule has gained momentum since its introduction on Monday," and "Leader McConnell joins 12 other cosponsors," including Sens. Rick Scott (R-Fla.), Mike Braun (R-Ind.), Marsha Blackburn (R-Tenn.), Ted Cruz (R-Texas), Steve Daines (R-Mont.), John Barrasso (R-Wyo.), Tom Cotton (R-Ark.), Joni Ernst (R-Iowa), David Perdue (R-Ga.), Jim Inhofe (R-Okla.), Kelly Loeffler (R-Ga.), and Rand Paul (R-Ky.).
At the same time, McConnell told Republican senators that he believes House Speaker Nancy Pelosi (D-Calif.) will transmit articles of impeachment against President Donald Trump soon, setting up an impeachment trial that starts early next week, according to several Republican senators.
"[McConnell] expects them at some point here very soon," said Sen. Marco Rubio (R-Fla.) on Thursday, reported Politico. "The sense is that even if they got here at this very moment right now, there's still a process involved to notify the White House and chief justice and turning it all around … I'm not sure he has any specific knowledge, but the gut feeling is that it will come over there tomorrow and set up for a Monday start."
"At lunch, we all heard that. And he says: 'That's my best guess,'" said Sen. Mike Braun (R-Ind.) in the same report. "Which means that we'd get started next week."
"Mitch said, 'we still expect … the articles to come over soon. And, you know, maybe plan not to go home next Thursday,'" said Sen. Kevin Cramer (R-N.D.), referring to the upper chamber's regular dismissal date.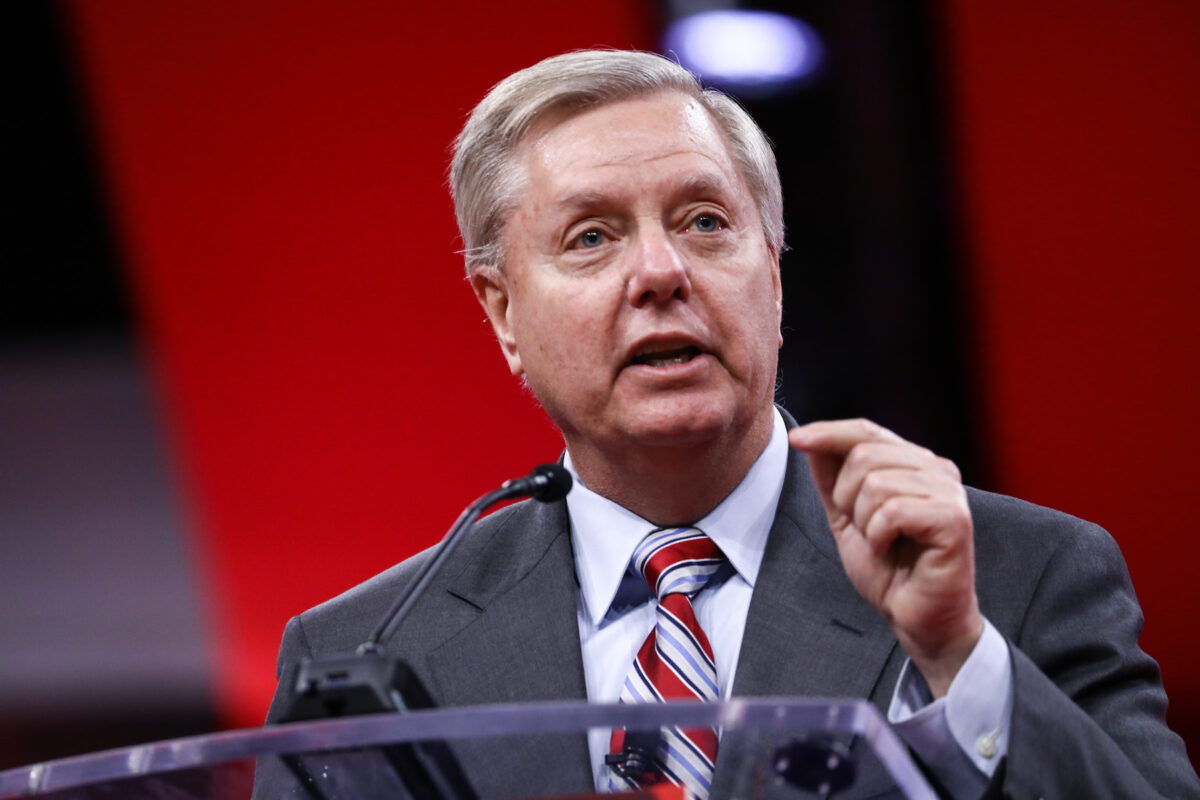 And Sen. Lindsey Graham (R-S.C.) also said he expects the trial will begin next week. "Hats off to Mitch McConnell for playing this very well," Graham, who is the chairman of the Senate Judiciary Committee, told Fox News' Sean Hannity. His committee will play a major role in the pending trial.
Their comments came after McConnell warned on the Senate floor that the Senate would "move on" if the House continues to hold the articles of impeachment.
Pelosi told reporters on Thursday that she will eventually send the two articles to the Senate but didn't say exactly when.
"I know exactly when, but I won't be telling you right now," Pelosi remarked. "You all keep asking me the same question, I keep giving you the same answer," she also said. "As I said right from the start: We need to see the arena in which we're sending our managers. Is that too much to ask?"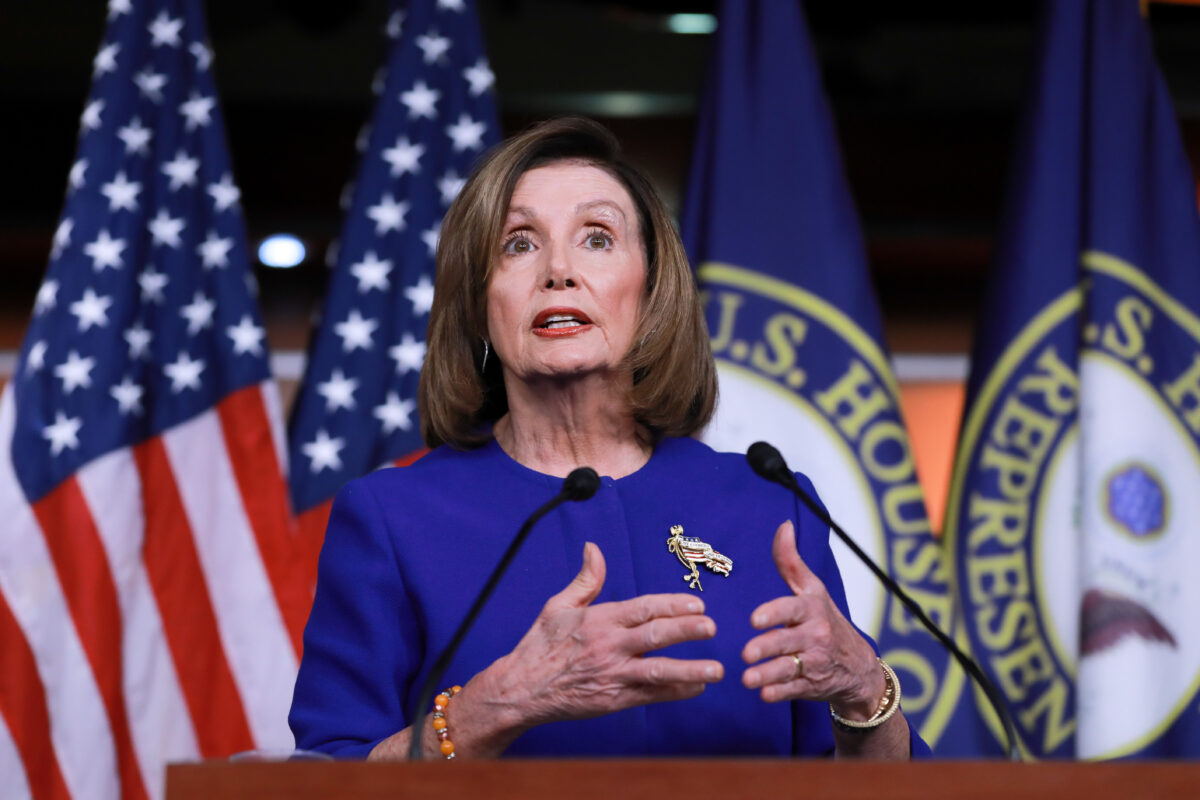 Senate Minority Leader Chuck Schumer (D-N.Y.) said on Thursday that Pelosi "has done just the right thing," claiming the withholding of the articles has left McConnell "frustrated."
"If the Speaker had sent the articles of impeachment over to the Senate immediately after they passed, Senate Republicans could have moved to dismiss the articles. There was a lot of talk about that a while ago. There wouldn't have been a fair or even a cursory trial, and they might have even tried to dismiss the whole articles before Christmas," he said on the Senate floor.
The House voted along party lines to impeach President Trump for abuse of power and obstruction of Congress, alleging Trump abused his power by withholding military aid to Ukraine in exchange for investigations that would benefit him politically. Following the Dec. 18 vote, Pelosi indicated her caucus would delay releasing the two articles to the Senate and said she wouldn't send over House managers until Democrats see how the Republican-controlled Senate votes on how the trial will be conducted.
McConnell has previously told media outlets that he would like the pending trial to follow the precedent laid out during President Bill Clinton's impeachment trial in 1999. Schumer, however, has said he wants to force votes to call up witnesses, including former White House adviser John Bolton and acting chief of staff Mick Mulvaney, while urging four Republicans to break ranks and vote with Democrats on his proposition.
Republicans have a 53- to 47-member majority in the Senate. To vote on the rules, the Senate needs a simple majority, but to remove a president, a 67-vote supermajority is needed.
McConnell's office did not immediately respond to a request for comment.
Zachary Stieber contributed to this report.