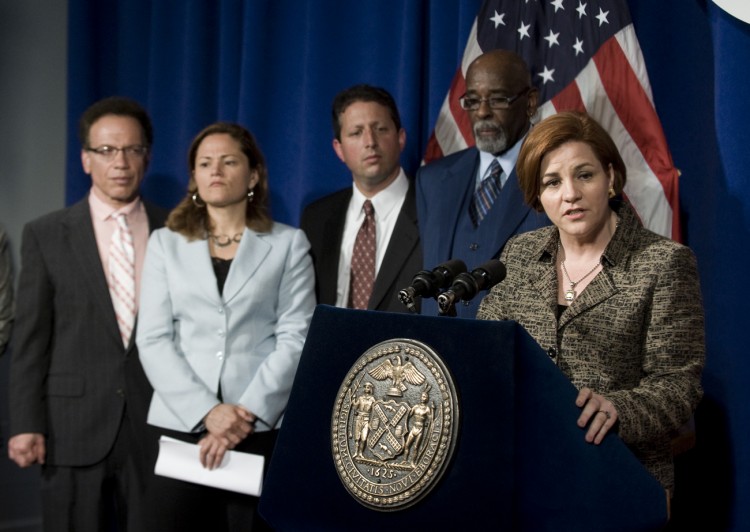 NEW YORK—The City Council passed a bill Tuesday that will increase wages for building service employees in the city. The council overrode a veto by Mayor Michael Bloomberg.
The prevailing wage bill will apply to workers of the building sector in certain city-leased or financially assisted facilities. It will require employers to pay $10 an hour with benefits ($11.50 without benefits) to their workers instead of the current state minimum wage of $7.25. The law will take effect in 180 days and does not apply to past contracts.
"I am proud to join with my colleagues today in reaffirming our commitment to the creation of quality jobs in our city," Councilwoman Melissa Mark-Viverito said in a statement.
On Tuesday at an Internet Week event Mayor Bloomberg reiterated his opposition and announced that he would challenge the bill in court.
"This is not appropriate legislation if we want companies to come here and build this city," the mayor said.
Bloomberg said the bill would be a disadvantage to one particular industry and expressed instead his support for an all-sector minimum wage increase.
"I am in favor of increasing the minimum wage, because that applies to everyone and it doesn't single out one industry, or one location, or one union as a political favor, that's not what good government should be all about," he said.
The council on Monday also passed a resolution in favor of raising the state's minimum wage by $1.25. Meanwhile, a new poll on Monday showed that three-fourths of registered voters in New York state are in favor of such a move.
The Epoch Times publishes in 35 countries and in 19 languages. Subscribe to our e-newsletter.