LONDON—British Prime Minister Theresa May said on Tuesday she would raise "hard issues" with Saudi Arabia's leaders as domestic critics urged her to pressure Riyadh over its war in Yemen and human rights record.
May, who has launched a diplomatic drive to secure trade deals after launching divorce talks with the European Union, said she would stand up for both human rights and her country's national interests in her talks in the Middle Eastern kingdom.
Saudi Arabia is a major customer for British defense companies, an ally in countering terrorism and a wealthy oil-producing nation that May's government hopes to win over after launching Brexit talks late last month.
But Britain's supply of aircraft, weapons and munitions to the Saudis has come under scrutiny because of Yemen, where a Saudi-led coalition plays a major role in the two-year civil war that has killed more than 10,000 people, half of them civilians.
"We have no difficulty in raising hard issues with those that we meet with, be it in Saudi Arabia or elsewhere around the world," she told reporters in Jordan before heading for Saudi where she is expected to meet Crown Prince Mohammed bin Nayef.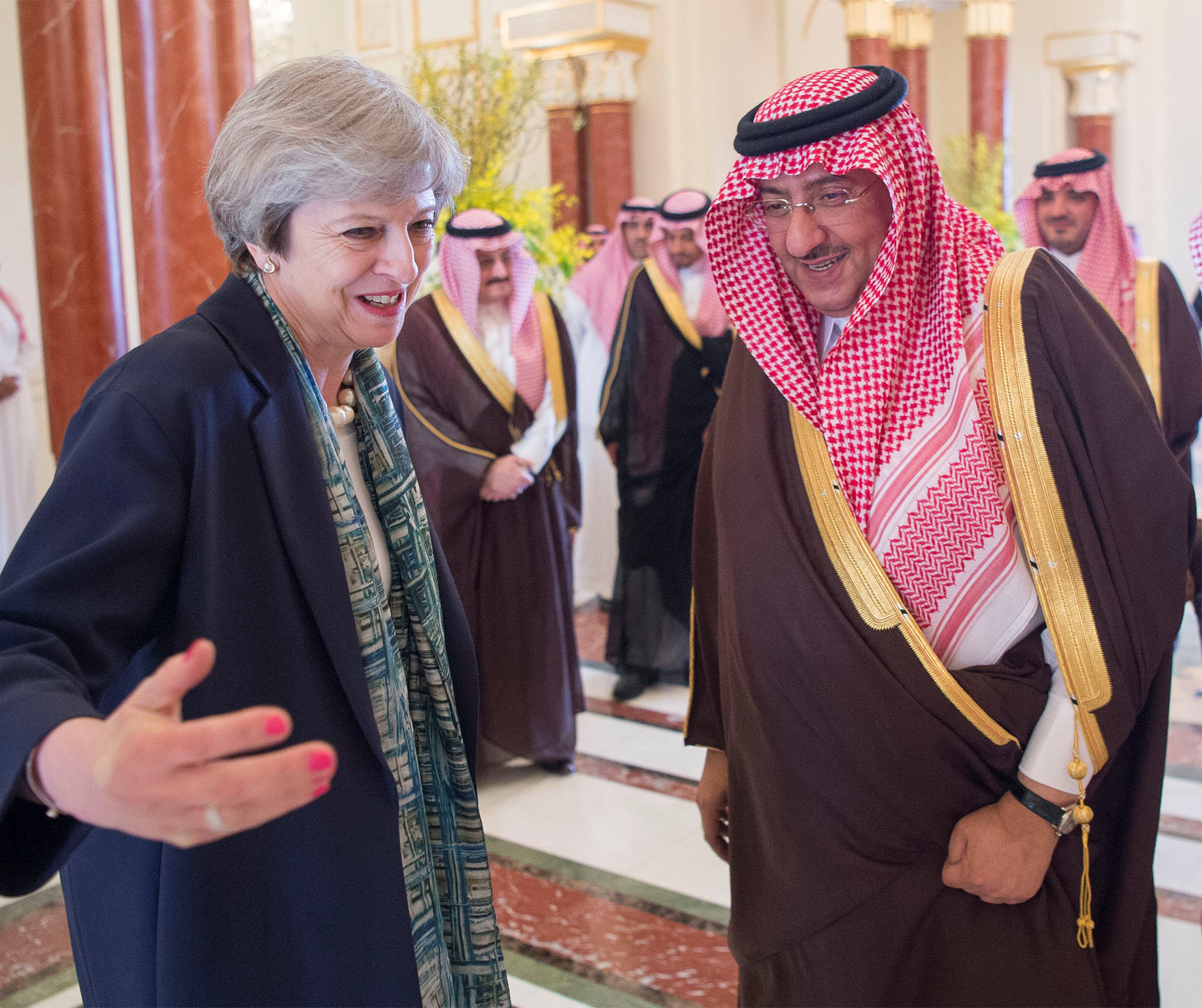 "The strong British tradition of standing up for human rights is there, the strong British tradition of standing up for British national interest is there," she said, underlining the importance of the two countries' trading and security ties.
This is not the first time May has come under fire over her foreign trips since becoming prime minister last year. She was criticized for failing to challenge U.S. President Donald Trump and Turkish President Tayyip Erdogan earlier this year.
The leader of Britain's main opposition Labour Party, Jeremy Corbyn, said May must put human rights and international law at the center of her talks with Saudi Arabia's government.
"Unless the prime minister challenges the Saudi regime over its abuses this week, it will be clear she is ready to sacrifice human rights and security on the altar of the arms trade," he said in a statement.
May is navigating many demands in trying to secure a good deal for Britain from the European Union. She must try to strengthen her hand in talks with the bloc without annoying EU leaders and also secure trade deals elsewhere in case the talks fail and Britain crashes out of the EU without an agreement.
"I want to see the United Kingdom as a truly global Britain, outward looking, around the world, trading around the world, a good continuing deep partnership with the European Union but also trading and working with others around the world," May said.