A Chinese democracy activist in Australia has condemned voting irregularities and premature declarations of a Joe Biden victory at the recent U.S. presidential election.
Dr. Chin Jin, chair of the Federation for a Democratic China, called allegations of voter fraud a "severe constitutional crisis" for the United States.
"If this constitutional crisis cannot be corrected, the United States will no longer be the United States," he told The Epoch Times.
Chin said the United States' status as a superpower and the nation's "role of the world's lighthouse" is put at risk by the constitutional crisis caused by the alleged voting irregularities.
Results from the Nov. 3 U.S. election have not yet been finalised amid disputes in six battleground states and multiple legal challenges which could change the predicted outcome.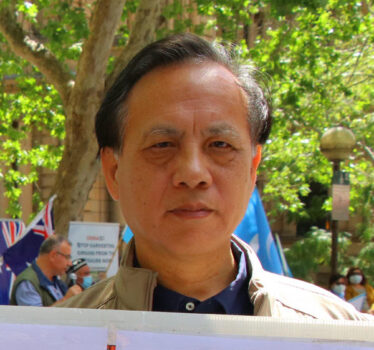 "The world cannot live without the United States. Whom does humankind depend on today without the U.S.?" Chin said. "May God bless the U.S. so as to save the world."
Chin has previously warned that a Biden presidency would take the pressure off the Chinese Communist Party (CCP), and would prolong the communist regime's existence.
"If Trump wins, God punishes only the devil. If Biden wins, God punishes humankind," Chin said.
Political leaders in Asia have commended U.S. President Donald Trump's stance on Beijing.
Last year, India's External Affairs Minister Subrahmanyam Jaishankar said, "What I have seen with Trump in the last two or three years, you know, was not at all the traditional American system at work. You actually got big, bold, decisive steps in a range of areas."
However, despite ongoing vote recounts and legal action, media outlets and world leaders from countries such as Australia, Canada, Taiwan, India, the United Kingdom, and Israel have been quick to congratulate Biden.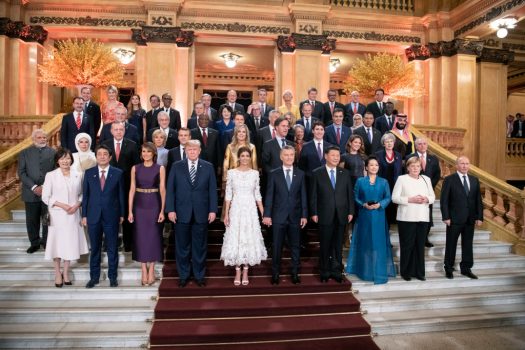 Only a few leaders from developing nations, including Russia, Brazil, and Mexico, have decided to wait until a clear winner is determined.
John Hugh, former Parramatta City councillor and now a human rights advocate said it was premature to declare a victor.
Hugh told The Epoch Times that the election highlighted several issues, including the greater battle between traditional values and communism, as well as the active censorship and advocacy being carried out by mainstream media and Big Tech (Google, Facebook, Twitter etc.).
"My interpretation is that they (world leaders) believed impressions from mainstream media, and quickly jumped in to build a relationship with the next U.S. government," he said.
"Just like many countries blindly believing in the World Health Organisation (WHO) on its COVID-19 advice earlier this year," he added.
In January, the WHO made incorrect assessments about the risk that COVID-19 posed, which influenced the pace at which nations rolled out their preventive measures.
Chin, however, said moves by world leaders to congratulate Biden quickly revealed their true attitude towards the U.S. president.
"It should be noted that Trump's entry into the White House was a major adjustment and change to the world pattern," he said.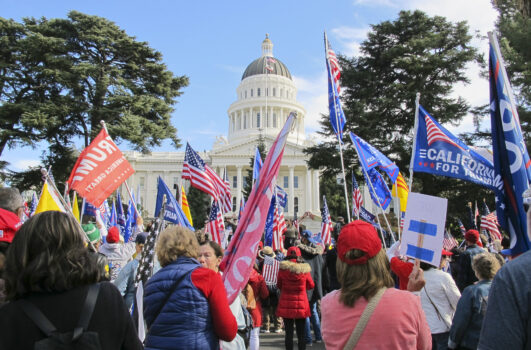 According to Chin, world leaders prior to Trump were happy to "blindly trust their steed" (xin ma you jiang)–a Chinese saying that refers to a person who meanders through life and allows external forces to dictate where they should go.
"The American elite teamed up to expel Trump. To achieve it, they ignored basic norms and principles, and turned a blind eye to well-conceived fraud and cheating in the election," Chin said.
"The rapid congratulations of world leaders to Biden illustrate their respective mentalities … This shows the despicable human nature of the world's elites."