A rural Catholic church in Sri Lanka held Mass, the first at a church in the nation since a spate of bombings on April 21, defying threats of further attacks.
The Mass was held at St. Joseph's Catholic Church in Thannamunal, a small village in eastern Sri Lanka about 225 kilometers (140 miles) northeast of Colombo, the capital and the site of most of the bombings.
Under incredibly tight security, worshippers watched a priest be ordained. "People wanted to celebrate Mass, they wanted to participate in this, but they—even myself—were afraid," Father Norton Johnson said. "However, security personnel gave us good protection."
The Mass had been planned at least two weeks earlier to mark the ordination with the participation of some 200 priests. They had expected thousands to attend the ceremony at St. Joseph's Catholic Church.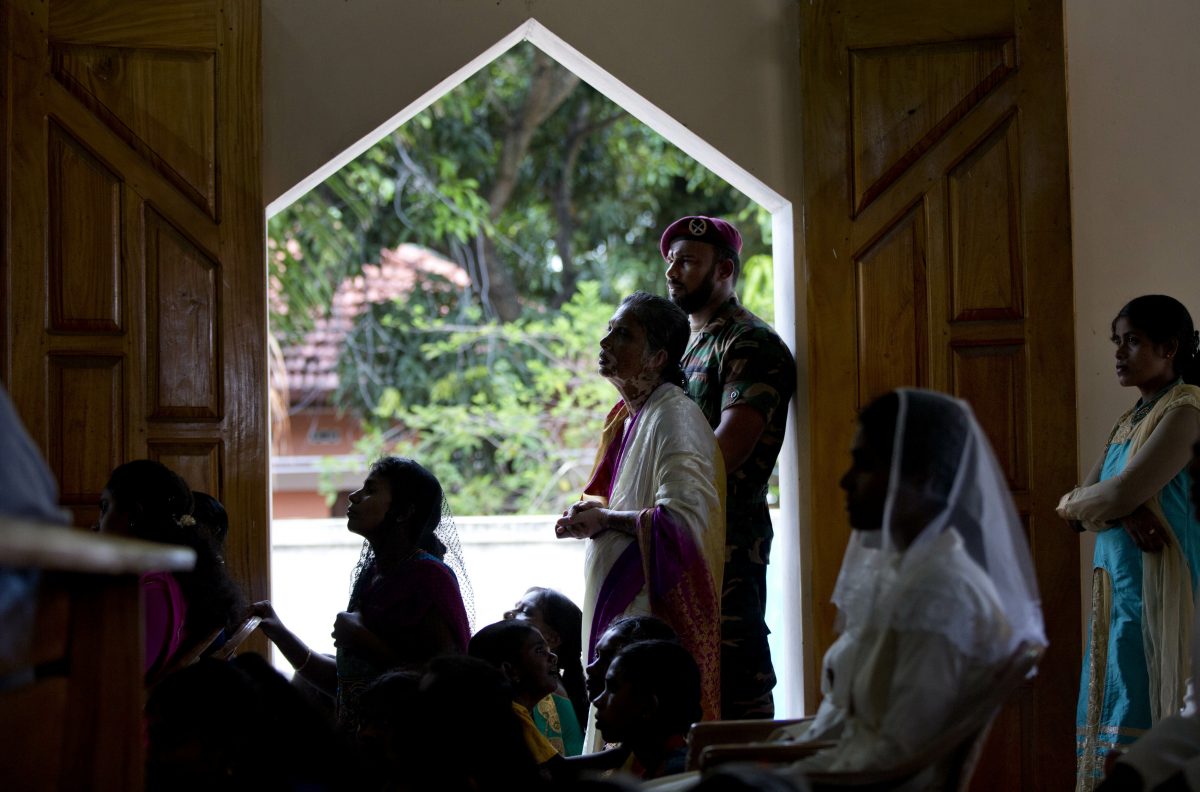 The Mass was still held but the crowd ended up around several hundred while 80 priests attended.
Police officers arranged separate lines for men and women outside of St. Joseph's. The officers carefully patted down those entering the service. Around 300 soldiers, 60 police officers, and special commandos stood guard, some behind the church looking at the blue still waters of a nearby lagoon.
"It's a very risky thing," said one army officer.
Inside, worshippers prayed with their eyes closed, some barefoot. A choir sang hymns backed by a synthesizer and drums, their Tamil verses peppered with hosannas, an exclamation to give praise to God. Orange streamers hung from the rafters. Bouquets of flowers ringed its chandeliers.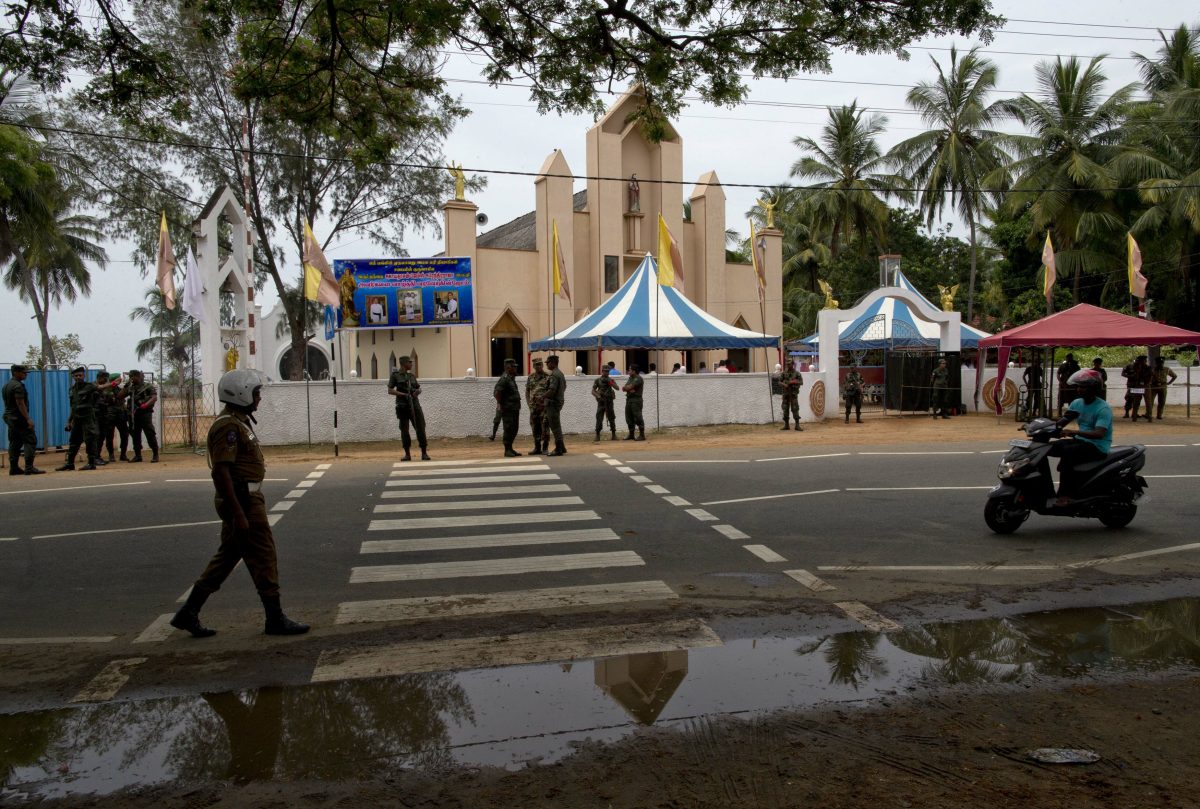 The mass came after Catholic churches across the country closed following the bombings, which targeted St. Anthony's Shrine in Colombo, St.Sebastian's Church in Negombo, and Zion Church in Batticaloa in addition to four hotels.
A senior Catholic priest told AFP on April 25 that all public services at churches across the nation were being suspended and all the churches were closed "on the advice of security forces."
The archbishop of Colombo, Cardinal Malcolm Ranjith, told reporters over the weekend that he had seen an internal security document warning of further attacks on churches and said there would be no Catholic masses celebrated anywhere on the island on April 28. The U.S. State Department also said in a level 3 travel advisory that "terrorist groups continue plotting possible attacks in Sri Lanka."
"Terrorists may attack with little or no warning, targeting tourist locations, transportation hubs, markets, shopping malls, government facilities, hotels, clubs, restaurants, places of worship, parks, major sporting and cultural events, educational institutions, airports, hospitals, and other public areas," it added.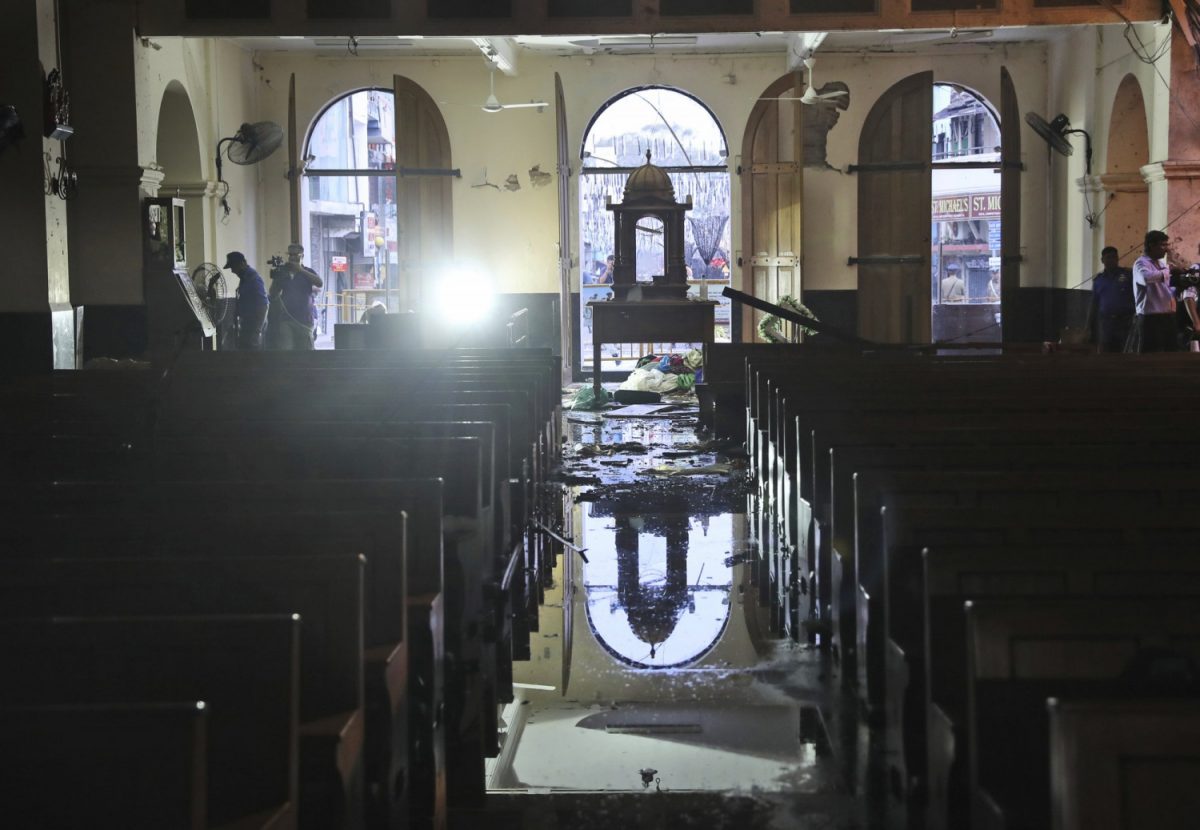 Ranjith held a private Mass on Sunday, which was broadcast live on radio and television, reported the Catholic News Service.
We pray for those who lost their lives and that those who were injured will recover soon after this great tragedy last Sunday," he said during his homily.
"No one has the right to kill innocent people. Stop these killings in the name of God. Human life is the most beautiful, and all of us are unique. God has created man for others, and every person is a reflection of God, but these incidents are insults to humanity. We pray for peace and coexistence and understanding each other without division."
Ranjith has criticized Sri Lankan intelligence for not responding to warnings submitted before the attacks, saying if he'd been warned he would have called off services on Easter.
The Associated Press contributed to this report.