Two Marines testified this week about being surrounded and attacked by approximately 10 far-left Antifa radicals during a rally in Philadelphia.
Antifa is a pro-communist group that openly advocates for violence and attacks conservatives, reporters, and police officers, among others. Members are easily recognized as they typically dress in black and obscure their faces through masks.
According to documents obtained by Politico, security officials have formally classified the group as domestic terrorists.
Alejandro Godinez and Luis Torres, both reservists with the U.S. Marine Corps, were in Philadelphia to attend a Marine event in mid-November and were sightseeing when they were approached by Antifa member Tom Keenan.
Keenan asked Godinez, "Are you proud?" to which the Marine replied, "We are Marines." Keenan then asked them, "Are you Proud Boys?" referring to the libertarian group that was holding a rally that day.
Suddenly, Keenan, Massey, and about 10 other people surrounded the Marines and began beating them, the Marines testified on Dec. 13, reported the Philadelphia Magazine.
The Philadelphia Police Department described the attack in a Nov. 19 request to the public for help in identifying the assailants.
"The group of suspects called the complainants 'Nazis,' and 'White Supremacists.' The suspects then maced the complainants, and then proceeded to punch and kick them," the police stated.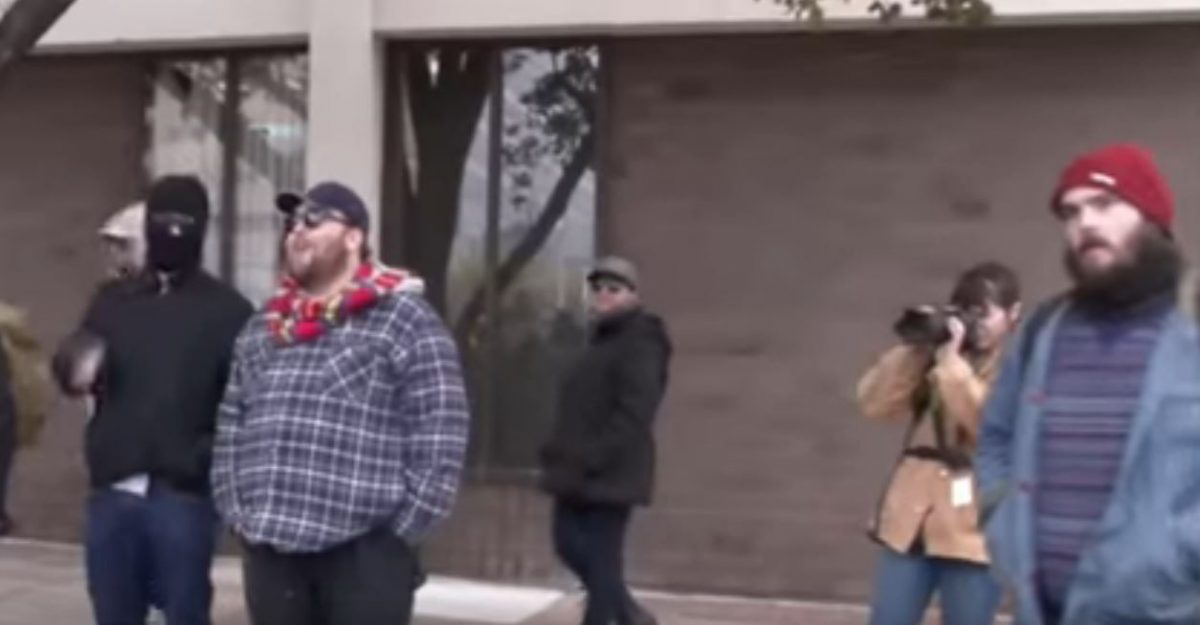 "During the assault, one of the complainant's had his cell phone stolen from him by one of the male suspects. The offenders then fled northbound on Front Street, towards Market. Some of the individuals involved were captured on video at an earlier protest in the area."
Godinez testified that he was bewildered by the chants, because he's Latino, and he yelled: "I'm Mexican." He said Antifa members used racially charged language after that as they attacked him and his fellow Marine.
Godinez said he was maced at least six times, hit in the head, kicked in the ribs, and stomped by the mob.
"The best way I can describe it is the sound of people chanting in a soccer stadium," Godinez told the court, adding that Keenan was "laughing, smiling, and having a good time, while I could have died that day."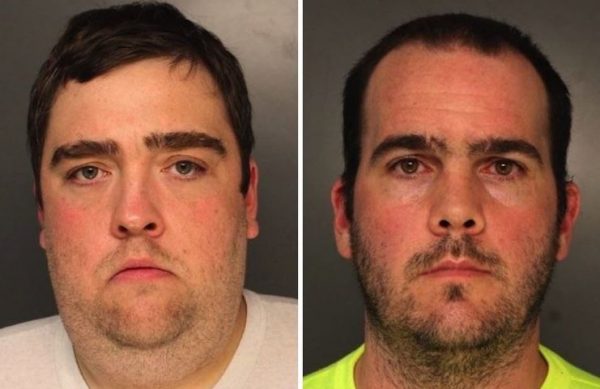 Godinez said he his eyesight is still affected by the beating and he continues to experience discomfort from other injuries.
At one point, Keenan's lawyer referred to what happened as a "tussle," prompting the judge to reply: "This isn't like kids at a playground."
Neither Keenan nor Massey spoke and they tried shielding their faces while entering and exiting the courtroom.
The judge ruled that both men be held for a trial on aggravated assault and conspiracy charges, with Keenan also facing a felony charge of ethnic intimidation. Their next court date is slated for Dec. 27.
Keenan in 2007 was arrested after an incident known as "Love Park 4," and charged with criminal conspiracy, institutional vandalism, resisting arrest, and criminal mischief, among other offenses, reported Philadelphia Magazine. He eventually pleaded guilty to disorderly conduct charges and, in exchange, the other charges were dropped.
From NTD News