Police arrested and charged a man believed to be the leader of an Antifa group in Philadelphia after a group of U.S. Marine reservists were assaulted on Nov. 17.
Tom Keenan, 33, of Mount Airy, turned himself into the police department several days ago after investigators released a video that appeared to show him and two others yelling at a group following a rally in Philadelphia, Fox News reported.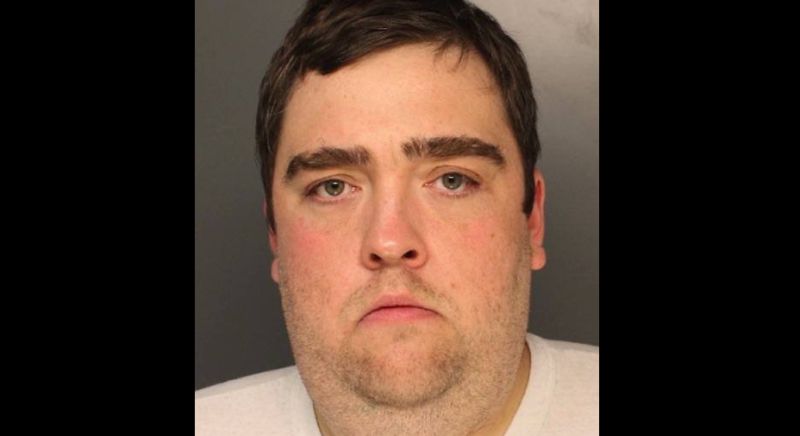 U.S. Marine Corps reservists called the police after "numerous males and females" at around 3:20 p.m. after the "We the People" rally, Fox reported.
"The suspects then maced the complainants and then proceeded to punch and kick them," Philadelphia Police said in the video. "During the assault, one of the complainant's had his cellphone stolen by one of the male suspects."
The suspects were allegedly captured on video, which was released by the police department.
The group of suspects called the Marines "Nazis" and "white supremacists" before the assault, police said.
"The offenders then fled northbound on Front Street, toward Market. Some of the individuals involved were captured on video at an earlier protest in the area," police said.
It's not clear if the Marines had participated in the rally or counter-protest.
Keenan is believed to be part of a local Antifa group, and it said that he's "been termed a leader of the group in Philly by various blogs," said Philadelphia Magazine.
He was charged with two counts of criminal conspiracy, aggravated assault, terroristic threats, simple assault, and reckless endangerment, according to the magazine.
Keenan has since been out on bail and is due back in court on Dec. 6.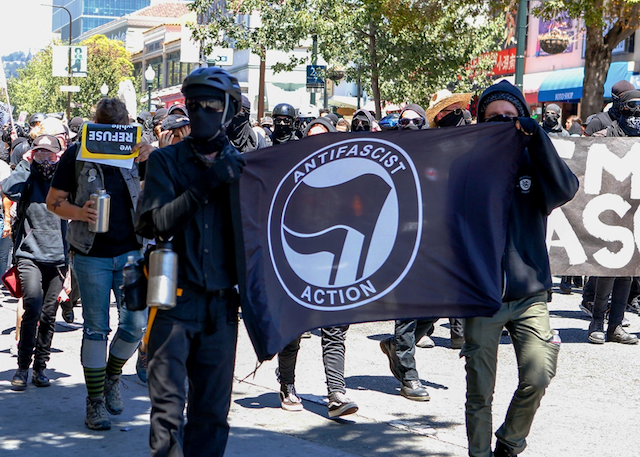 Portland Arrests
On Nov. 19, six Antifa members in Portland were arrested during clashes with other protesters. Hannah McClintock, 19, one of the radicals, "repeatedly spit at a man and hurled punches at him. I had witnessed her trying to fight people over and over," said journalist Andy Ngo, who recorded a video of the incident.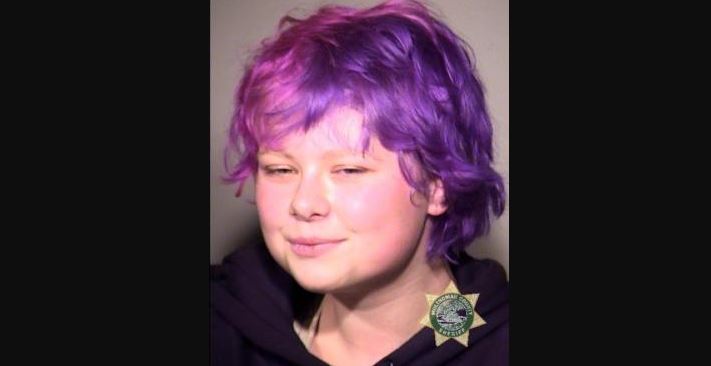 She was later arrested on harassment charges.
Ruben Delahuerga, 25; Betsy Toll, 68; Brittany Frost, 35; and Elizabeth Cheek, 33, were also arrested in the incident. Gary Fresquez, 52, was arrested on charges of second-degree disorderly conduct and two counts of interfering with a peace officer.
A documentary released last year suggests that Antifa, a far-left extremist group, has ties to communist revolutionary groups in the United States.
The 37-minute documentary, "America Under Siege: Antifa," was released on Sept. 25 by the Capital Research Center and Cohesion Films, and according to film writer Trevor Loudon, "We found that Antifa violence was most prevalent in cities controlled by Democratic city councils, in which the police were under the control of the councils."