Many of the confirmed cases of CCP virus in New York City are among young people, according to the latest data from the city's health department.
Data from NYC Health shows that people aged 18 to 44 account for over 40 percent of the city's confirmed CCP virus cases, while roughly one in five hospitalizations are occurring in those within the same age bracket.
But while many young people are contracting CCP virus, the health department's data shows that the elderly still make up the majority of the city's cases, hospitalizations, and deaths, with 714.43 cases per 100,000 in people aged 45 to 64, 717.33 cases per 100,000 in people aged 65 to 75, and 706.8 cases per 100,000 people over 75.
Previous data published by the Centers for Disease Control and Prevention in March showed people aged 20 to 44 accounted for 29 per cent of the United States' cases so far and 20 percent of hospitalizations. The figures were based on the analysis of 2,449 cases out of a total of 4,226 which were confirmed in the United States as of March 16. Only 5 percent of cases occurred in children and teens age 19 or under.
The White House Coronavirus Response Coordinator Debbie Birx has previously called millennials the "core group that will stop this virus," and urged them to be vigilant in social distancing after it was reported that some young people in France and Italy had become seriously ill with the virus in March.
Speaking at a White House press conference on March 18, Birx expressed concerns over the reports, although noted that the United States had not yet seen "any significant mortality in children."
"I'm going to call out that generation [the millennial generation]… we need them to be healthy," Birx said before urging them to practice social distancing and avoid large gatherings as they "have the potential then to spread it to someone who does have a condition that none of us knew about and cause them to have a disastrous outcome."
On Wednesday, New York Gov. Andrew Cuomo announced that playgrounds across the state will be shut down as people had failed to adhere to social distancing protocols, despite him issuing several warnings.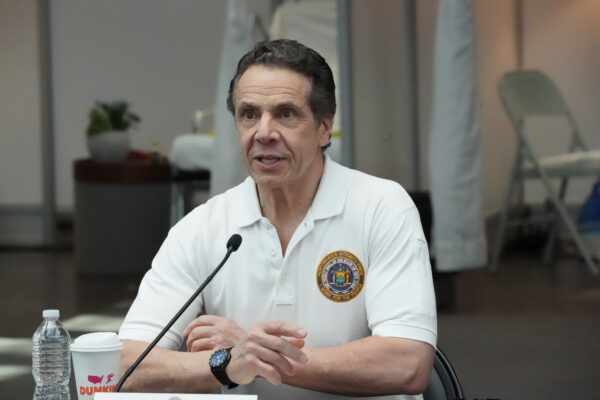 "My favorite topic—young people must get this message. And they still have not gotten the message," Cuomo told reporters. "You still see too many situations with too much density by young people. They can get it. They're putting their lives at risk. This can kill young people. Rare circumstances, but it can. But you get infected, you give it to someone else. So think about somebody else. And I've said this 100 different ways. The compliance is still not where it should be. You saw the models on the differential in the compliance versus major compliance and minor compliance. So we're going to take more dramatic actions.
"We are going to close down the New York City playgrounds. I've talked about this for weeks. I warned people that if they didn't stop the density and the games in the playgrounds—you can't play basketball; you can't come in contact with each other."
As of Thursday, there are 215,300 confirmed cases of CCP virus in the United States and 5,110 deaths attributed to the disease. Of the confirmed cases, 83,901 are in New York, which has so far announced for 2,219 deaths, making it the epicenter of the outbreak in the country.