The 7-year-old Texas girl who was shot by a gunman in a Walmart parking lot was identified in local news reports on Dec. 31.
Harris County Sheriff Ed Gonzalez identified the girl as Jazmine Barnes, who was riding with her mother, LaPorsha Washington, and three of her sisters in a car. The gunman opened fire on the car as they were leaving a Walmart parking lot, said officials.
Another girl was injured by broken glass, and the two other sisters were not injured, police said. KSAT reported that Washington was shot in the arm and is expected to survive her injuries.
The suspect was described by sheriff's officials as a white man in his 40s with a beard.
Deputies said they are looking for a four-door red pickup truck in the fatal shooting, KHOU reported.
"Please keep this family in your prayers. A total of 5 occupants in the car witnessed this innocent child, their loved one, shot and killed before their eyes. So senseless. It's never easy, and extra hard during the holiday season," Gonzalez tweeted on Dec. 30.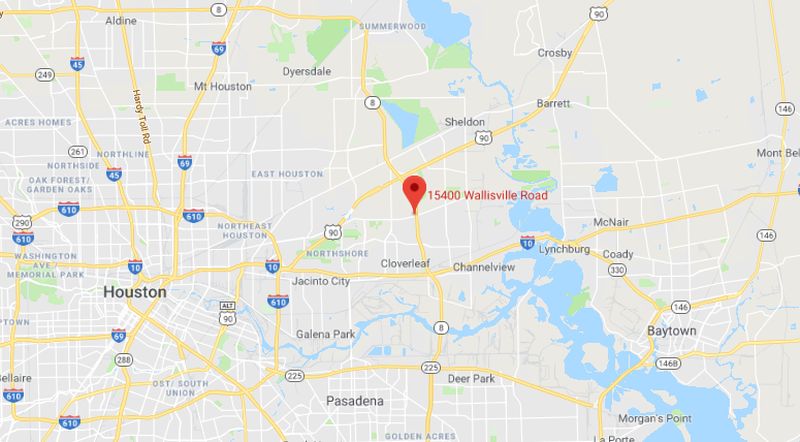 "We're going to use all resources available to bring this killer to justice," police spokesman Jesse Razo told reporters at the scene, Local12 reported. "And I urge you, whoever did this, you know who you are, please turn yourself in now because we will be looking for you, we will locate you, we will find you."
After the shooting, Washington sped south on the Houston Beltway before making a U-turn and stopping on the side of the road, KSAT reported. Jazmine was pronounced dead at the scene.
It wasn't immediately clear what triggered the shooting.
"The motive is unknown right now," Senior Deputy Thomas Gilliland told CNN.
The shooting took place at about 7 a.m. at Wallisville Road and the Texas 8 Beltway in the Harris County city of Cloverleaf, Razo said, as reported by the Dallas Morning News.
Razo said the other girls are between the ages of 7 and 15. "Of course they're shaken, they're devastated, they lost a sister," he said.
Authorities are hunting for a man who shot into a car as it left a Houston-area Walmart Sunday, killing 7-year-old Jazmine Barnes. The suspect is described as a white male in his 40s who fled the scene in a red truck. https://t.co/DyFvROo12U pic.twitter.com/a0kIN1MCDG

— CNN Breaking News (@cnnbrk) December 31, 2018
Officials are now reviewing surveillance footage in the area of the shooting to try and identify the suspect or his vehicle.
Anyone with information about the case can call the Harris County Sheriff's Office at 713-221-6000.
The sheriff's office did not provide any more details about the incident.
Violent Crime Down in 2017
In September 2018, the FBI said Americans committed fewer violent and property crimes in 2017, according to statistics. The violent crime rate—including offenses such as murder, robbery, and aggravated assault—dropped by almost 1 percent and is still about 4 percent above the 2014 rate. The murder rate dropped by 0.7 percent.
A media availability with @SheriffEd_HCSO is set for 4 p.m. at 1200 Baker to seek the public's help in apprehending the person who killed 7-year-old Jazmine Barnes on Sunday. We will live stream here on Twitter. #hounews pic.twitter.com/eC0uYsPPhQ

— HCSOTexas (@HCSOTexas) December 31, 2018
"After historic increases in violent crime in 2015 and 2016, we are beginning to see encouraging signs," Attorney General Jeff Sessions said in a statement at the time. "But our work is not done. While we have made progress, violent crime and drug trafficking continue to plague our communities and destroy the lives of innocent, law-abiding Americans."
Of the estimated 17,284 murders in 2017, more than half occurred in larger cities—with populations of more than 100,000.