Sen. Joe Manchin (D-W.Va.), one of the most moderate Democratic senators in office, said he's not ruling out endorsing Republican President Donald Trump for reelection even though he voted to convict Trump in the recent impeachment trial.
Trump was acquitted by the Republican-held Senate on Feb. 5 and remains in office.
Manchin regularly votes with Trump. But he voted for both articles of impeachment. "The evidence presented by the House Managers, including video testimony of witnesses under oath in the House of Representatives, clearly supports the charges brought against the President in the articles of impeachment," Manchin said in a statement before the vote.
Asked if he'd support Trump's reelection campaign, Manchin said he wouldn't say no.
"I don't rule anything out. I really don't rule anything out," Manchin told Politico. "I'm always going to be for what's best for my country. Everybody can change. Maybe the president will change, you know? Maybe that uniter will come out, versus the divider."
Manchin said he got over Trump working to defeat him in the 2018 election and wants the president to do the same.
"It's not different when he wanted to have lunch the week after I was elected. And he said: 'I knew we couldn't beat you.' And I said, 'It wasn't for lack of trying.' Boom, it's over, let it go. I did. I'm asking him to do the same thing I did," Manchin said. "He tried to remove me."
Manchin, who said he's going to hold town halls to explain to West Virginians his decision to vote to convict, drew Trump's ire for his votes to convict.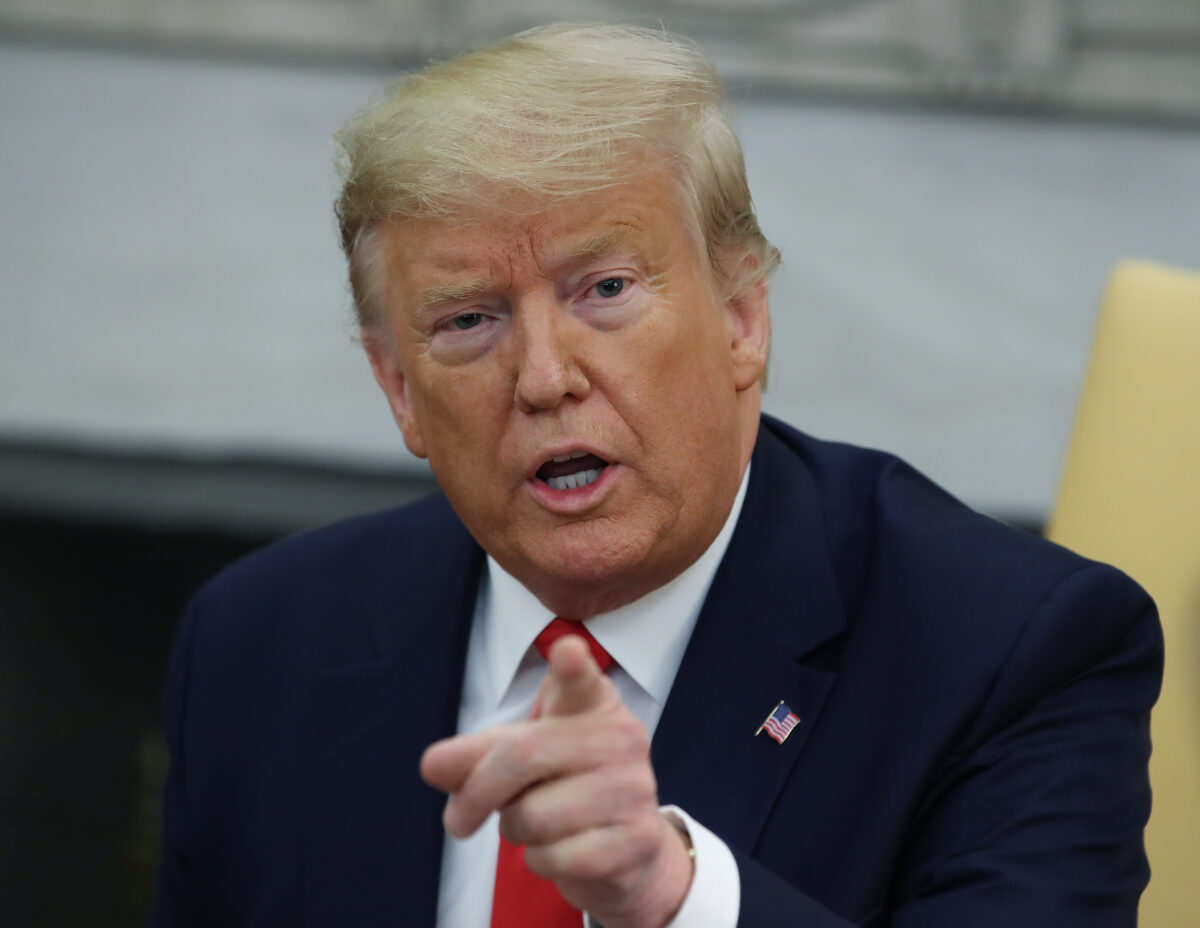 Trump wrote on Twitter that people in West Virginia "are really mad" at Manchin, whom he referred to as "Senator Joe Munchkin."
The president also accused Manchin of being a "puppet" directed by House Speaker Nancy Pelosi (D-Calif.) and Senate Minority Leader Chuck Schumer (D-N.Y.).
Manchin appeared on MSNBC after the tweets and said that being called names didn't both him.
"Do I look like I'm small and fragile? Names don't bother me, and the president knows he can't get to me that way," Manchin said, calling the remarks "immature."
Manchin also took to Twitter to assert that "no Democrat has worked harder in a bipartisan way in the hopes that [Trump] would succeed."
The people of West Virginia are aware of his efforts, Manchin said.
Manchin's current term lasts until 2024. West Virginia's other senator, Republican Shelley Moore Capito, voted against both articles of impeachment.
"Having considered the arguments and evidence, the House's articles of impeachment do not provide me with a sufficient rationale for reversing the 2016 election and removing President Trump from the ballot in 2020," she said in a statement.