The California man who allegedly sold Mac Miller drugs two days before the rapper's overdose death was arrested on Sept. 4 and charged with selling counterfeit narcotics.
Cameron James Pettit, 28, was arrested by special agents with the Drug Enforcement Administration and officers with the Los Angeles Police Department.
Prosecutors said that Pettit, a Hollywood Hills resident, sold fentanyl-laced pills to Miller, whose real name was Malcolm James McCormick, about two days before McCormick died from a drug overdose in Studio City on Sept. 7, 2018.
A medical examination concluded that Miller died from mixed drug toxicity involving fentanyl, cocaine, and alcohol.
Messages seized by investigators showed Pettit agreeing late Sept. 4 last year to supply the rapper with oxycodone pills, cocaine, and Xanax. But the purported pills he delivered to Miller early the next morning were counterfeit pills that contained fentanyl, a powerful opioid that's 50 times more potent than heroin.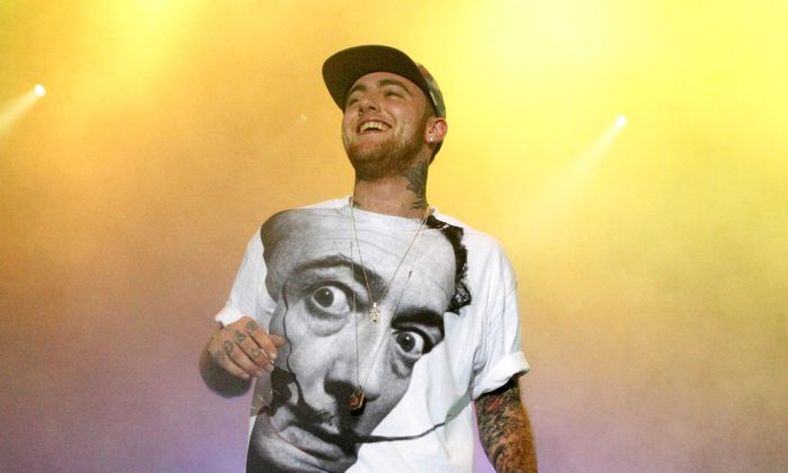 Two days later, Miller died.
Pettit sent a message to a friend after learning of the rapper's death saying, "Most likely I will die in jail."
Tommy Fung, a special agent with the Drug Enforcement Agency, said in an affidavit (pdf) that both Pettit and Mia Pascal Johansson, who was an associate of Pettit, both sent drugs to the rapper. Johansson sent her worker early on Sept. 5 because Pettit wasn't responding to Miller's messages. Johansson had previously introduced Miller to Pettit.
A series of exchanges were stored on Miller's phone from the summer of 2018, including a text from Miller to Pettit on July 28 that said, "can I grab a ball 10 blue guys and some bars." Pettit responded, "yeah forsure [sic]."
Venmo records and text messages indicated that Miller sometimes paid Johansson for drugs he scored from Pettit. Photographs from Instagram showed Johansson and Pettit together as early as 2017 and that they continued spending time together after Miller's death.
When Pettit promised to drop by the studio with the drugs, he reached out to Johansson, who said she had "everything" when he asked for certain narcotics. She texted him a receipt of sorts totaling what each drug cost that he ordered, with the total reaching $1,025.
About an hour later, around 2 a.m., Pettit got back to Miller and soon delivered the drugs he had promised. Investigators also believe Johansson's female deliverer was also a prostitute.
Investigators think Miller snorted the counterfeit pills, leading to his death. Investigators found a bag with drugs from both alleged suppliers but ultimately found that the counterfeit pills containing fentanyl were from Pettit.
"Fentanyl disguised as a genuine pharmaceutical is a killer—which is being proven every day in America," said U. S. Attorney Nick Hanna in a statement announcing the charges. "Drugs laced with cheap and potent fentanyl are increasingly common, and we owe it to the victims and their families to aggressively target the drug dealers that cause these overdose deaths."
Also in the indictment, investigators included Instagram messages that included Pettit saying he would go to jail for life. He also told the friend that he was "gonna get off the grid" and "move to another country."
Soon after, he messaged another Instagram user wondering if he should post a picture of the text message exchange between him and Miller.
"I think I should probably not post anything … just to be smart," Pettit concluded after a conversation.
Pettit faces up to 20 years in federal prison if convicted of the drug trafficking charge.