When a stray momma dog passed  away by the side of the road far away from her three puppies, all seemed lost for the little ones. But as fate would have it, a man made a promise to take care of her babies, and he kept his word.
Gaia was an abandoned dog living in the middle of nowhere in central California and was left to fend for herself. She had given birth to three adorable puppies not long after being deserted, according to Hope For Paws.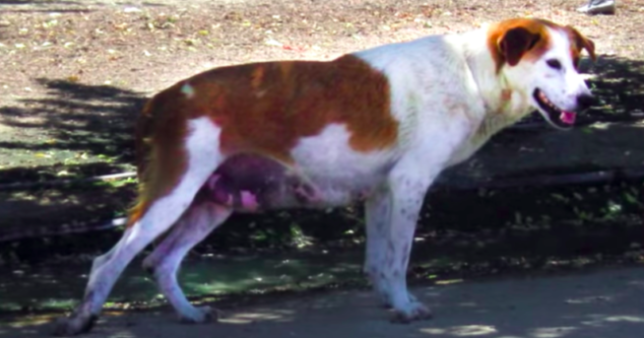 Fortunately, Gaia was not completely alone. Two kind ladies knew about her and her pups and kept a watchful eye over them for three months. They were not able to catch Gaia so they decided to seek help and contacted Bill Foundation, an organization dedicated to rescuing dogs.
The Bill Foundation asked Hope For Paws for assistance to rescue the animals, and in turn, they would find homes for them.
When Eldad Hagar arrived at the location, he found the pups, but the mother was nowhere in sight.
"I kept looking back to make sure the mom wouldn't sneak from behind to protect her puppies," he stated.
As he waited, a stranger came by and told him that Gaia had been hit by a car about a mile away and that she was dead.
Hagar quickly rushed to the location and was saddened by the sight of Gaia lying lifeless on the side of the road.
"I told her I was sorry people did this," Hagar shared. "I promised her that I would save her babies."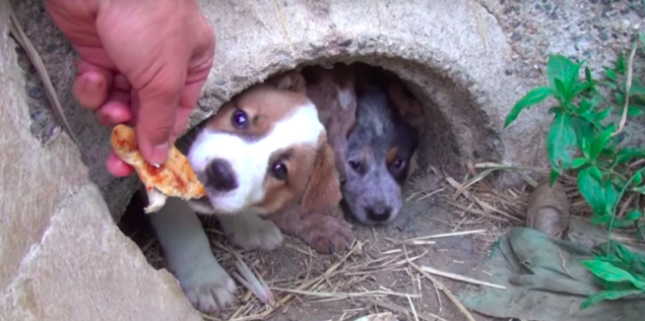 Now knowing what happened to Gaia, Hagar set out to catch the pups.
The first puppy, Sydney, was easy to catch after being lured with food, but her cries caused the other two puppies to run deep inside a well where Hagar could not reach them.
"At this point, the other two puppies were really scared, and wouldn't come out of the hole for two hours," Hagar wrote.
In desperation, he brought Gaia's body and placed it near the well hoping they would come out, which Matilda did. The last of Gaia's pups, Gabriella, was much harder to catch, and Hagar waited at least another four hours before he could.
The effort was all worth it though because all the pups were safe and later adopted into forever homes, just as Hagar and the Bill Foundation promised.
Watch the video below:
You may also want to watch this video
Mother dog risks her own life to save her puppies