A man who was supposed to be on Lion Air Flight JT610, which crashed on Oct. 29, killing everyone on board, said he missed his flight due to traffic.
Sony Setiawan, an official in Indonesia's finance ministry, said he flew on Lion Air's 610 flight on a weekly basis for work and had bought a ticket for the fatal flight.
But he was stuck in unusually rough traffic on the Cikampek toll road in Jakarta early Monday and didn't make it to the airport until 6:30 a.m., about 10 minutes after the flight took off.
"I cried when I heard the news because my friends were aboard the flight," he said after the news broke.
Setiawan ended up boarding a different flight with another airline at 9:40 a.m. He only learned of the crash when he landed in Pangkal Pinang.
"My family was in shock and my mother cried, but I told them I was safe, so I just have to be grateful," he said.
The news came after a selfie taken by a 22-year-old on the plane and sent to his wife just before the crash emerged.
Traffic jam is a source of anger but sometimes it can save life like that of this #Indonesian man who got stuck in #Jakarta's notorious traffic jam. Sony Setiawan arrived too late to catch the doomed #LionAir plane which plunged into the sea, killing 189 passengers & crew. pic.twitter.com/mwvsNAOVuF

— Manzoor Chandio (@manzoor_chandio) October 29, 2018
Sony Setiawan tells media how he missed Indonesia's Lion Air flight due to traffic.

He arrived at the airport ten minutes after the plane took off, which later crashed into the sea.

Six of his colleagues from the Finance Ministry were onboard. – AFP pic.twitter.com/fjLdCDxbSk

— malaysiaonenews (@Malaysia1news) October 29, 2018
Possible Position of Jet Located
The massive search effort has identified the possible seabed location of the crashed Lion Air jet, Indonesia's military chief said Wednesday, as experts carried out the grim task of identifying dozens of body parts recovered from a 15-nautical mile-wide search area.
The 2-month-old Boeing plane plunged into the Java Sea on Monday just minutes after taking off from Jakarta, killing all 189 people on board.
"This morning I've been briefed by the head of Search and Rescue Agency about the strong possibility of the location coordinates" of Flight 610, said armed forces chief Hadi Tjahjanto. "Hopefully that is the main body of the plane that we've been looking for."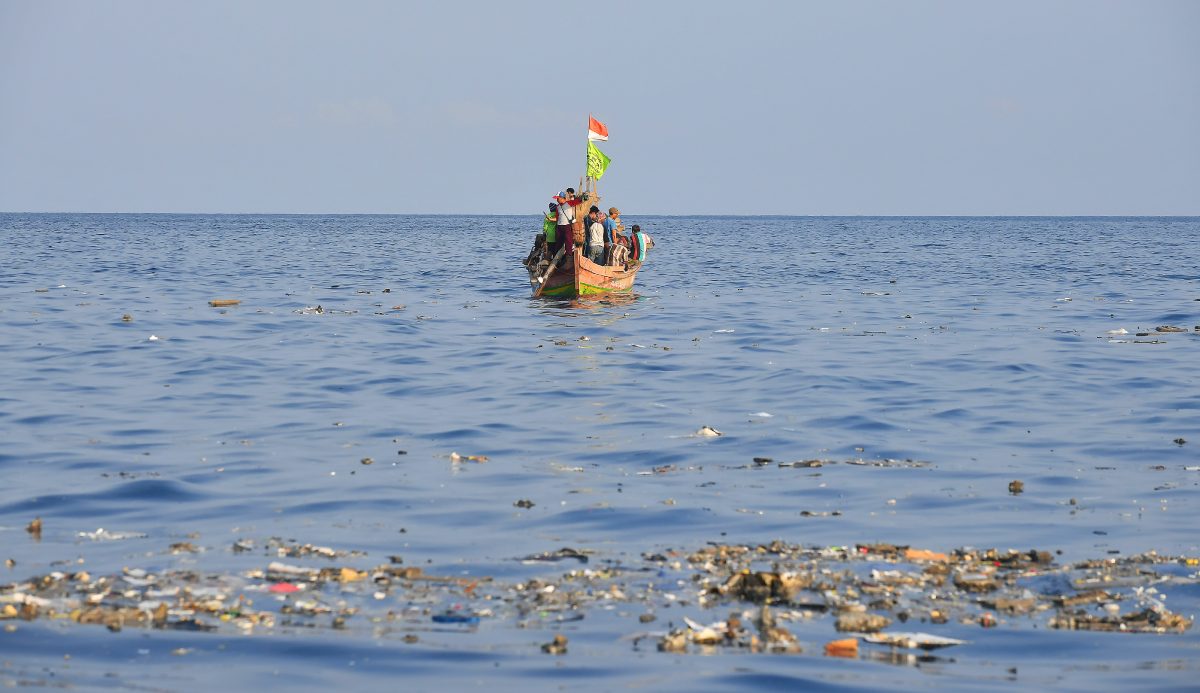 Separately, the head of the National Transportation Safety Committee, Soerjanto Tjahjono, told reporters that pings detected by search teams are definitely from the aircraft's flight recorder because of their regular interval.
The disaster has reignited concerns about safety in Indonesia's fast-growing aviation industry, which was recently removed from European Union and U.S. blacklists, and also raised doubts about the safety of Boeing's new generation 737 MAX 8 plane.
Boeing Co. experts are expected to arrive in Indonesia on Wednesday and Lion Air has said an "intense" internal investigation is underway in addition to the probe by safety regulators.
The Associated Press contributed to this report.
From NTD.tv