An Indonesian plane that crashed with 189 people on board was asked to return back to the airport that it departed from, before plunging into the sea on Oct. 29.
Officials said there are likely no survivors on the Lion Air Boeing 737 MAX-8 aircraft, a brand-new airliner that had only been rolled out months before.
"My prediction is that nobody survived because the victims that we found, their bodies were no longer intact and it's been hours so it is likely 189 people have died," operation director Bambang Suryo Aji said, Sky News reported.
Search and rescue officials described a gruesome scene.
"We have found flakes from the plane and also parts of bodies from passengers, which we handed over to the medical team," Agus Nugroho, one of the rescue team members, told Sky News. "We will keep searching for the main body of the plane."
Lion Air chief executive Edward Sirait told the outlet there was a "technical problem" with the plane during an earlier flight. But it had been fixed, he said.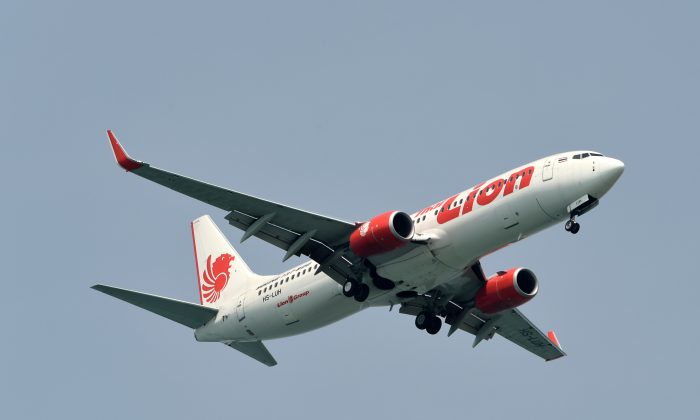 "It got repaired in Denpasar [in Bali] and then it was flown to Jakarta," he was quoted by Sky as saying. "Engineers in Jakarta received notes and did another repair before it took off on Monday. That's the normal procedure for any plane."
The pilot had asked to return to base after the plane took off from Jakarta and lost contact with ground staff after about 13 minutes, Reuters reported. "An RTB was requested and had been approved but we're still trying to figure out the reason," Soerjanto Tjahjono, head of Indonesia's transport safety committee, told the news outlet.
Saat ini tim SAR Basarnas melakukan penyelaman dikoordinat 05 derajat 90' 361" S – 107 derajat 06' 618" E untuk mencari pesawat Lion Air JT 610 yang jatuh di perairan Karawang Jawa Barat. pic.twitter.com/XK0UiSKyfH

— Sutopo Purwo Nugroho (@Sutopo_PN) October 29, 2018
"We hope the black box is not far from the main wreckage so it can be found soon," he said, making reference to the cockpit voice recorder and flight data recorder.
Bambang Suryo said the plane went down in waters about 100 to 115 feet deep, adding that "we need to find the main wreckage," according to Reuters.
Meanwhile, Muhmmad Syaugi, the head of the search and rescue agency, said it appeared that no distress signal was sent out.
Indonesian Finance Minister Sri Mulyani said he was seeking information about 20 ministry staff who were on the flight after attending a ministry event in Jakarta. Photos circulating online showed the distraught minister trying to comfort stunned colleagues, according to The Associated Press.
Lion Air said the plane, a Boeing 737 MAX 8, went operational in August. Boeing wrote on Twitter that it is "aware of reports of an airplane accident and is closely monitoring the situation," about an hour after the accident, Airways Magazine reported. It added that it was  "deeply saddened" by the crash and is prepared to provide technical assistance to Indonesia's crash probe, AP reported.
The Associated Press contributed to this report.