"It's a dog's life," goes the old saying. But that's no joke for the street dogs of Turkey, who sometimes have to go to extreme lengths to protect their own. One man, Turkish animal rescuer Yusuf Kılıçsarı, knows this better than most.
Stray dogs have become pretty amazing at taking care of themselves; that's not surprising when you learn that there are approximately 2 million homeless dogs in Turkey, according to the European Society of Dog and Animal Welfare. Some are relinquished, and a small number are successfully adopted, but most have to work hard if they are going to make it on their own.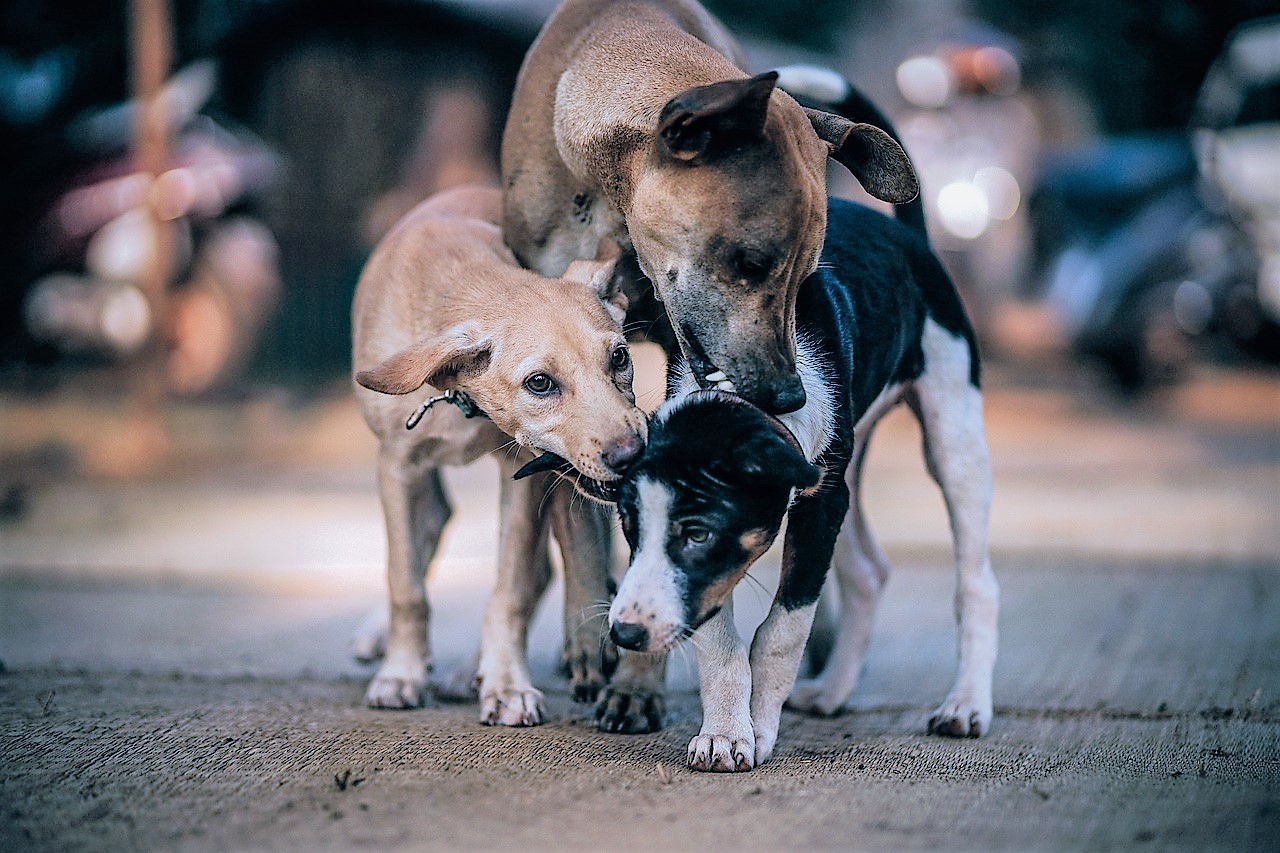 Kılıçsarı was out driving in his car in March of 2019. Spying a female dog running alongside the road with a curious object in her mouth, the Turkish native took the time to look a little harder than most, and what he found astounded him.
The running dog was carrying a plastic bowl in her mouth, heavy with dog biscuits. She was running purposefully, so Kılıçsarı decided to follow her. The animal rescuer later posted a video on Facebook; he filmed the entire episode.
Kılıçsarı's footage shows the female dog weaving along the streets, through a construction site, and even a junkyard before reaching her destination. She certainly was a dog on a mission; a mom on a mission, it turned out.
As Kılıçsarı stepped closer to the dog's final location, he rounded a smashed-up car in a desolate junkyard to come face to face with the bowl-carrying dog, only to find that she'd been carrying its contents for somebody else. A few others, actually. She was bringing food to feed her four beautiful, healthy, plump young puppies.
Kılıçsarı watched in awe as the mother dog lay down to one side, inevitably exhausted after her long jaunt across town. She made plenty of space for her hungry pups to feed, but all the while kept a protective, wary eye on Kılıçsarı. He meant no harm; he was simply recording the episode as testament to the lengths a mother dog would go to for the love of her puppies.
"This is motherhood," he captioned the extraordinary video.
The four puppies, which were little bundles of energy and enthusiasm as they scrambled to share the tasty food, probably looked as good as they did as a result of their mother's care. No doubt she had also made sacrifices for the good of her litter, perhaps even forgoing food herself so that they might eat.
The animal rescuer shared his video immediately, and it touched hearts. "She walked so far I can't believe it, carried the bowl too and didn't eat herself, I just hope that ALL were saved," wrote one viewer, clearly moved.
"Now that is humanity in four-legged form," shared another.
There is still much to do in the overwhelming struggle against homelessness, both human and animal. But if we can have faith in anything, it's the strength of a mother's love and the ability of people to care, share, and contribute to the solution.
This mother's love transcended circumstances, that's for sure, even when those circumstances rallied against her. Where there is love, there is hope.