Man Drowns Trying to Save Two Teen Girls from Rip Current
June 18, 2017 4:48 pm Last Updated: June 18, 2017 5:19 pm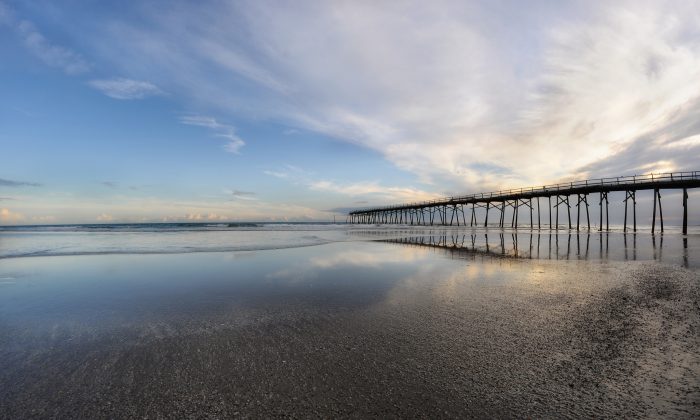 A 56-year-old man died while trying to rescue two teenagers trapped in a rip current on Atlantic Beach in North Carolina, WITN reported.
The fire department responded to a call for three people in the water needing assistance shortly before 11 a.m. on Saturday, June 17.
The man heard the girls screaming for help on an unguarded portion of the beach and leaped in to help. The current got the best of him and he suffered cardiac arrest and drowned. 
Responders attempted CPR on the man before taking him and one of the teenagers to the hospital. 
Both of the girls were rescued and are expected to be okay.
This is the second death from rip currents in the area in two weeks. Last Saturday, 17-year-old Elijah Hinnant died after being caught in a rip current at Emerald Isle.