Police arrested a Wisconsin man on Oct. 27 for allegedly burglarizing the home of missing teen Jayme Closs.
Kyle Jaenke-Annis allegedly broke into the 13-year-old's family home about two weeks after she went missing, and reportedly made off with two girl's tank tops, underwear, and a dress, The Green Bay Press-Gazette reported.
When officials at the Barron County Sheriff's Office asked the 32-year-old Jaenke-Annis why he took those items, he reportedly replied that he was curious about Closs's size and that the clothes wouldn't be missed.
The Barron County Sheriff's Office said Jaenke-Annis faces charges of burglary and of evading a court appearance after posting bail.
Jaenke-Annis is not a suspect in Closs' disappearance, according to the report. Court records reported on by The Gazette show this is his second burglary charge.
Citing a criminal complaint, The Gazette reported that motion-activated surveillance cameras captured the suspect as he entered the property. Barron County Sheriff's officials detained him as he was leaving the house.
Closs went missing from her home on Oct. 15, the same day her parents were found shot to death.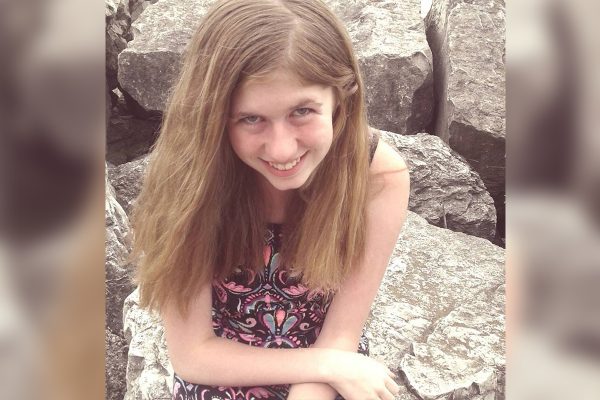 Authorities recently announced that the reward for information leading to the location of Closs, who is believed to be in danger, has doubled to $50,000.
"There is a tip out there that will break this case; keep them coming in," Barron County Sheriff Chris Fitzgerald said in a statement. "Thank you again for the community support behind the law enforcement effort on this case."
Authorities said on Oct. 26 that the reward amount had been raised "with the help of Jennie-O Turkey Store," the company that owns a turkey hatchery and processing plant where the missing teen's parents worked in Barron, Wisconsin.
Doubling of the reward came as a joint funeral service was held for Closs's parents Denise and James on Oct. 27 at St. Peter's Catholic Church in Cameron, Wisconsin.
Sheriff Fitzgerald expressed his disbelief at the horrific crime.
"I can't imagine what the family is going through," he said, "Laying two to rest and still one to bring home."
Denise and James Closs were found gunned down in their home in the early hours of Oct. 15. Police had responded to an unusual 911 call where no one spoke. Reports said that a 911 dispatcher heard yelling.
Responding officers discovered that "the door had been kicked in," according to the latest details, and that 13-year-old Jayme was nowhere to be found.
No gun was recovered. Police haven't revealed a motive or a suspect.
A Wisconsin sheriff said that officials are searching for two vehicles in the case: A red or orange 2000 to 2014 Dodge Challenger, and a 2006 to 2010 black Ford Edge or a 2004 to 2010 black Acura MDX.
Jayme Closs is now leading the FBI's kidnapping and missing person's list, as a nationwide search for the teenager continues.

Anyone with information about her disappearance or whereabouts is urged to contact the Barron County Sheriff's Office tip line at 715-537-3106.