A man was arrested in Arkansas for the murder of a 3-year-old child in Little Rock that was allegedly sparked by a road-rage incident.
CBS affiliate KTHV reported that U.S. Marshals confirmed the arrest of Gary Holmes. Law enforcement agencies worked with his family to convince him to surrender to police.
The boy, Acen King, was shot and killed while he was traveling with his grandmother in her car. The grandmother, identified as Kim King-Macon, as well as Acen's 1-year-old sibling weren't injured in the shooting.
Holmes, 33, is now being held in the Pulaski County jail on a charge of capital murder and two counts of terroristic threatening, Arkansasonline.com reported.
"Little Rock police got a warrant for Holmes, and they were looking for him and asked for the U.S. marshals' assistance," Patrick Harris, an assistant U.S. attorney for the Eastern District of Arkansas, told the website. "And between the U.S. marshals and [the Little Rock Police Department], Mr. Holmes turned himself in because he knew that they were looking for him."
The grandmother told police she was waiting to turn when a black Chevrolet Impala pulled up behind her. The driver sounded his horn and she did the same in return.
Then the driver of the Chevy Impala, described as a black male, got out of his vehicle and fired a shot at her car.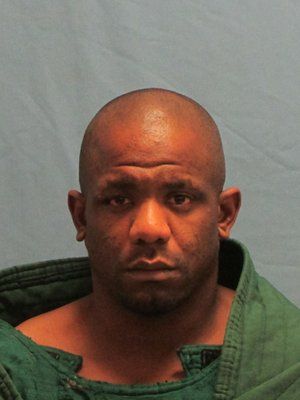 In a 911 call released by officials, King-Macon was heard talking to a 911 dispatcher: "I was at the stop sign and the guy blew a horn at me and I blew it back, and he shot, but I thought it was in the air. He shot at the car!"
She later drove to a JCPenney, realizing her grandson was shot. 
"Acen has been shot, oh my God!" she said, NBC reported.
EMS workers then took the boy to Arkansas Children's Hospital, where he was pronounced dead that night, Arkansasonline.com reported.