A man was arrested after video footage of him walking on Old Faithful geyser in Yellowstone National Park emerged.
Video footage shot by bystanders as well as footage captured on the park's webcams captured the illegal act, as walking near the geyser is forbidden.
"We take these cases very seriously," Yellowstone Superintendent Dan Wenk said in a statement obtained by KTVH.
"The law requires people to stay on boardwalks or marked trails in thermal areas. Anyone who ignores this law risks their life and possibly the lives of emergency personnel."
The man, who has not been identified, was arrested and later released on bond.
He's facing multiple charges, including being off-trail in a thermal area.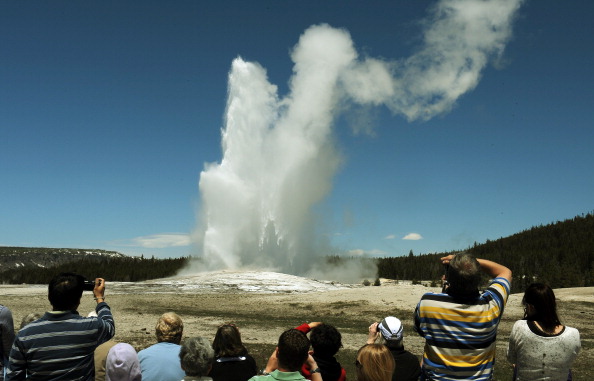 'Absolutely Terrified'
Ashley Lemanski shot a video of the man walking on the geyser while visiting the national park on Sept. 14. The man walks around the geyser and even lies down at one point.
"We were absolutely terrified as we didn't know if he was going to jump in or not. Very scary moment. We all just stood in shock watching him," Lemanski told KTVH.
A park ranger caught up to the man in the parking lot and arrested him.
"They had him on the ground for several minutes, first laying and then sitting, in handcuffs, and then took him to the back of the SUV cop car," Lemanski said.
"He was back there for the remainder of our time at the park, about 30 minutes. We didn't see if they drove him off or not."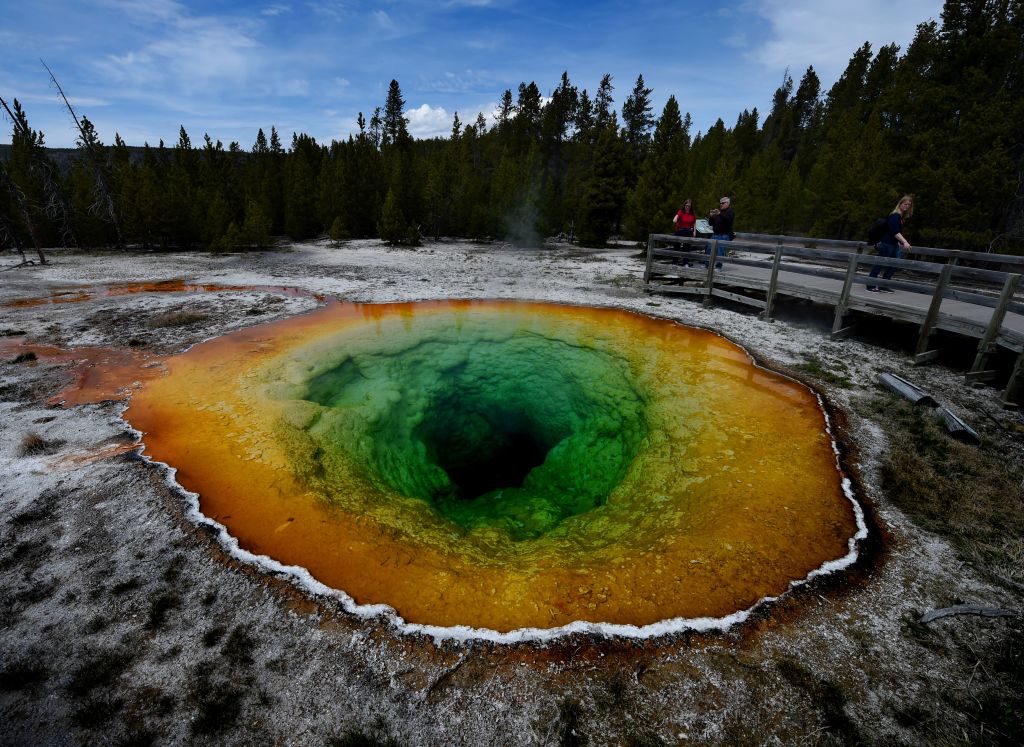 Deaths in Hot Water
The thermal areas in the park are the most deadly, with a number of people dying over the years after going off-trail and walking close to geysers and hot springs.
"Geothermal attractions are one of the most dangerous natural features in Yellowstone, but I don't sense that awareness in either visitors or employees," Hank Heasler, the park's principal geologist, told Yellowstone Park.
The last death occurred when a 23-year-old man slipped and fell to his death, into a hot spring near the Porkchop Geyser in 2016. The man and his sister had illegally gone off-trail.
Over the years, more than 20 people have died after being scalded by boiling Yellowstone waters, which can be as hot as 250 degrees Fahrenheit.
A number of other people have survived but with thermal burns, which are believed to be underreported.
"Most people who get thermal burns feel a little sheepish about it," Heasler said.
From NTD.tv