SALT LAKE CITY—A man is under arrest in Utah after police say he posted on Facebook about "killing as many girls as I see" the same weekend that Women's Marches were held around the U.S.
Christopher W. Cleary, 27, wrote he wanted to be "the next mass shooter" because he had never had a girlfriend and he was still a virgin, according to jail documents filed by police in the city of Provo.
He wanted to "make it right" with women who had turned him down and also said "there's nothing more dangerous than a man ready to die," the documents said.
Cleary is from Denver and Colorado police on Saturday contacted officers in Provo, south of Salt Lake City, where Cleary had checked into an AirBnB rental a day earlier.
With help from the FBI, officers tracked Cleary to a restaurant and arrested him on suspicion of a felony threat of terrorism charge.
The posts did not mention the Women's Marches but investigators were concerned because they were happening that day in Provo and Salt Lake City, along with dozens of other cities, the documents said.
Cleary acknowledged making the posts but said he deleted them after receiving threats in response, police said.
He told investigators he had an impulse-control disorder and was suicidal. Colorado authorities said Cleary is on probation after stalking and threatening women there, according to Utah police documents.
He was being held without bail in Utah, and authorities were expected to seek his extradition to Colorado.
The Woman Behind Online Group
Cleary shares common ideas with involuntary celibates (Incels), an online subculture consisting of people who have failed at finding a romantic partner despite trying.
According to a BBC Interview, a woman named Alana (not real name) created a website that was meant to be a friendly place for people who were "late bloomers." Alana herself had trouble finding the one.
"It had taken me a long time. I was kind of a late bloomer," said Alana. "I thought, 'Maybe there are other late bloomers out there.'"
She said there was a bit of anger and some men couldn't understand how "women are unique, individual humans." Despite that, it was mostly supportive and one couple even got married.
Initial,ly when she opened her website, Alana's Involuntary Celibacy Project, it was a place where males and females could share and support other people who were lonely and struggled to form romantic relationships.
But things have changed since then.
"It definitely wasn't a bunch of guys blaming women for their problems," said Alana. "That's a pretty sad version of this phenomenon that's happening today. Things have changed in the last 20 years."
Things Take a Turn For The Worse
The website has evolved to become something more sinister than what it was originally intended—something Alana didn't expect.
Alana left the online community in 2000; believing that the community would be able to continue without her, BBC reported.
Around 15 years later, Alana was reading a feminist magazine and chanced upon the story of Elliot Rodger.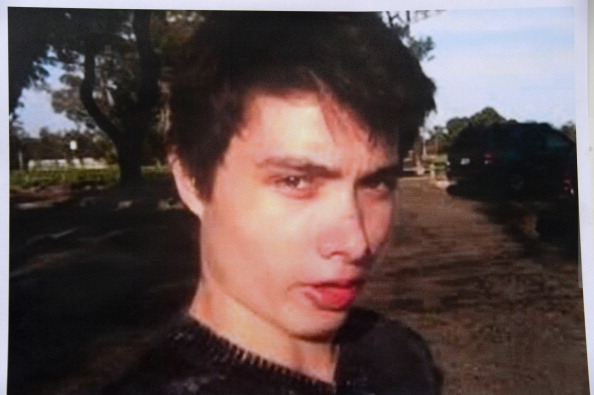 Rodger, 22, went on a killing spree by shooting and stabbing six people in Isla Vista, California, on May 2014.
Before the massacre, he uploaded a video on Youtube where Rodger blamed women for his failure to experience love and sex.
"If I can't have you girls, I will destroy you," said Rodgers in the video.
Some members of the Incel community view Rodgers as an inspiration.
"The Incel Rebellion has already begun … All hail the Supreme Gentleman Elliot Rodger!" said Alek Minassian, an Incel who drove a van on the street and killed 10 people, Psychology Today reported.
When Alana questioned whether or not she should feel guilty about the tragic incidents, her friends reassured her by telling her that she did her best by creating a positive movement.
Instead of sitting still with her pain, she decided to create Love Not Anger, a project that researches how lonely people might be able to find respectful love instead of staying in anger.
The Associated Press contributed to this article