The man who allegedly shot two New York Police Department officers has been charged with attempted murder, criminal possession of a weapon, and resisting arrest, the New York Post reported.
Suspect Robert Williams was arrested following alleged attacks on officers within 12 hours over the weekend, beginning on the evening of Feb. 8, when he approached a marked NYPD van at East 163rd and Fox streets in Hunts Point and opened fire.
Officer Paul Stroffolino, 31, was hit in the neck and chin in the attack and was taken to hospital but was released on Feb. 9 to applause from his fellow police officers after making a recovery.
Nearly 12 hours after he first shot officers, Williams allegedly walked into the 41st precinct station house just before 8 a.m. on Feb. 9 and opened fire on the desk area, where several police officers in uniform were present.
He then walked into an area near the front of the precinct and fired shots at point-blank range directly at uniformed officers and a civilian police department employee. One male lieutenant was shot through the upper left arm and returned fire toward the suspect but didn't strike him. The suspect was then taken into custody by police after running out of bullets.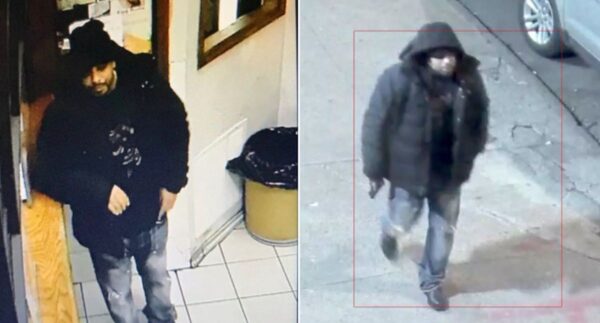 Officials said at a press conference on Feb. 9 that Williams had a "lengthy violent criminal history" and was arrested in 2002 for attempted murder after shooting a person, carjacking a woman, crashing her vehicle, and then getting into a shootout with members of the New York City police department. He was released on parole in 2017.
New York Mayor Bill de Blasio also spoke at the press conference, praising the officers for their response to the shooting.
"Thank God our officers are alive, and thank God our officers are the caliber of people they are to handle a situation like this," he said.
"A Sunday morning, the 41 precinct, which should have been a quiet time, and suddenly an assailant arrives with the intention of assassinating police officers, and opens fire. These officers handled such a horrific situation with heroism, with extraordinary skill."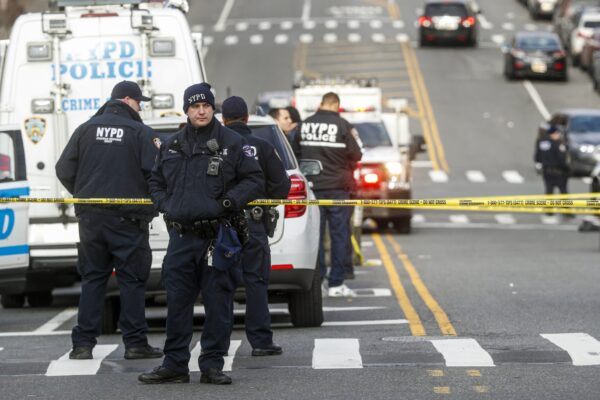 De Blasio said that while the two injured officers "will be OK," this was a "premeditated effort to kill those who wear a uniform," and that an "attack on police officers is an attack on all of us."
Williams's grandmother, Mary Williams, 80, told New York Daily News that she was "shocked" to hear he was a suspect in the shootings.
She added that her grandson had been suffering with bouts of depression following the death of his son, Robert Williams Jr., who accidentally killed himself while playing with a friend's gun.
"That was his only child, so ever since, he's just upset," she said. "He'd been worried ever since."
Williams was taken into custody after being injured during his arrest by police at the 41st precinct and is expected to be arraigned Feb. 10 in the Bronx Criminal Court.